The Best Hairstyles & Colors For Summer 2020
The sun is shining, the beach is calling, and the days are long. That can only mean one thing: summer is here. Summer is a great time to change your hairstyle or hair color, and enjoy the no-fuss attitude that comes along with summer.Whether you're thinking about short hairstyles or hairstyles for long hair this summer, there's something that will work for everyone. If you're feeling bold, switching your hair color is another way to transform your look and get eye-catching summer hair. We've put together the summer hair 2020 trends that we're loving, and how you can achieve these styles effortlessly.

Our Favorite Summer Hair 2020 Colors
While winter hair can be dull and boring, summer is the time to try out new colors and be fearless with your hair decisions.

Shadow Roots
In the wake of the pandemic, the biggest summer hair color trend is low-maintenance. Shadow roots are a type of ombre hairstyle where the roots are purposely allowed to grow in, creating a depth and softness. As an added benefit, shadow roots mean less trips to the hairdresser!

But what if you have grays? Easy. Just use Toppik Root Touch Up Spray to quickly disguise any unwanted grays.

DIY Highlights
At-home highlights are also having a major moment right now. The easiest way to get DIY highlights is the old-fashioned way: by applying a little lemon juice to your hair and sitting out in the sun. But if you prefer to go the professional route, ask your hairstylist for sun-kissed, honey-colored babylights for a similar look.

Pastel Pink
Pink is another fun summer hair color that we are loving this season. Why? Because pink is flattering for pretty much every skin tone, and it looks great even as it fades. If you want to have a major pink moment, you'll need to bleach your hair first (which is best left to the professionals). But you can also give your hair a pink tint by trying a color-depositing conditioner.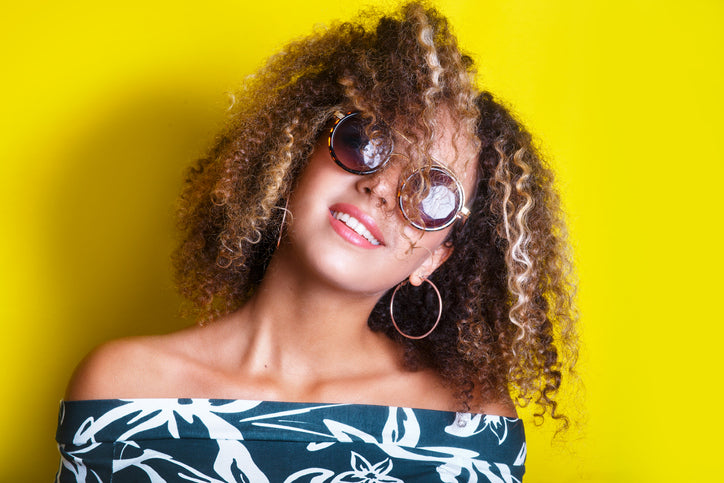 Chunky Highlights
Yes, the early 2000s are making a comeback. While this summer hair color trend certainly isn't for everyone, it's a fun way to make a bold statement. The best part? The look can easily be accomplished at-home with the help of a highlighting kit.

The Best Summer 2020 Hairstyles
Nothing says summer like a fresh cut, so we're hoping this hair inspiration gets you in the mood for a chop! Whether you're looking for short hairstyles or hairstyles for long hair, there's something for everyone this summer.

Curtain Bangs
While we're not suggesting that you become the star of another quarantine bangs viral video, curtain bangs can be a flattering way to update your hair for summer 2020. These long, retro-style bangs softly frame the face. And since they're already quite long, they're easy to grow out if you don't love them!

Asymmetrical Lob
If you prefer shorter hair, try this summer hairstyle. The asymmetrical lob is 2020's update on the lob hairstyle that's been popular for the last few years. We love that this summer hair works for all hair types and textures.

Chin Length
We are seeing this shorter length pop up everywhere as a summer 2020 hair trend. We especially love this summer hairstyle for fine hair, since the shorter length can create the illusion of thicker, fuller hair.

Rounded Curls
Summer 2020 hair trends are all about embracing more low-maintenance looks, and this hairstyle for curls is no exception. Ask your hairstylist for a rounded shape or "lion cut" to give your curls life and movement. Adding curly bangs is another modern way to dress up your curls.

All One Length
Looking for the easiest, most low maintenance haircut for 2020? Look no further. This ultra-blunt haircut is easy to style and rarely needs trimmed (unless you get split ends, of course). Plus, since all the hair is the same length, it can actually help fine or thinning hair to look fuller at the ends.

What's your favorite summer hair 2020 trend? Let us know in the comment section below!