5 Wedding Hairstyles for Short Hair
Just because you're tying the knot doesn't mean you need to grow out your hair or install long hair extensions. You may think that having short hair will limit your wedding day hair styling options, but that couldn't be further from the truth! If you love your short hair and want to rock it on your big day, try one of these wedding hairstyles for short hair. Hint: Not tying the knot right now? These short wedding styles look great on bridesmaids and guests too!

Short Wedding Hair: Our Favorite Styles
1. Curled & Pinned Hair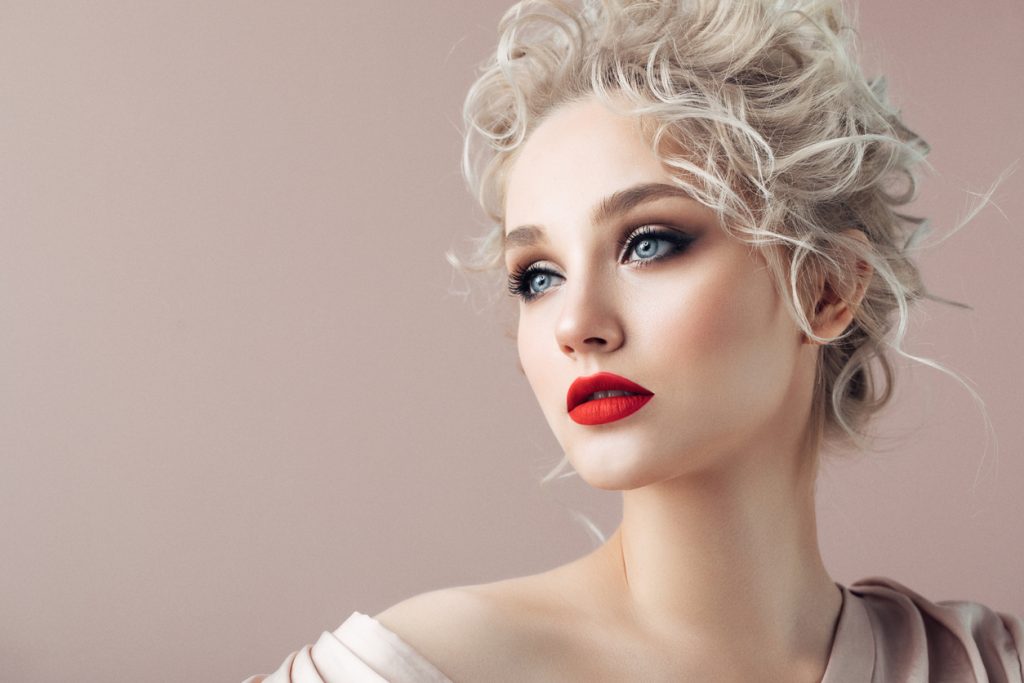 We love this short wedding hairstyle to dress up a long pixie cut. Start by using a heat protectant spray to minimize damage. Using a ½- to 1-inch barrel curling iron, curl hair in sections. Remember: Smaller sections will result in smaller, tighter curls, while larger sections will produce bigger curls. Mist the curls with hairspray to help them stick around through your big day. Then, use bobby pins to pin back different sections of curls to create the illusion of an updo.

Finish the look by applying Toppik Hair Building Fibers in your root shade to any areas of scalp show-through using the Toppik Spray Applicator attachment. This will make your hair look thicker and fuller for your big day. Add a little bit of Toppik FiberHold Spray for extra hold and shine, and you're ready!

2. Wavy Bob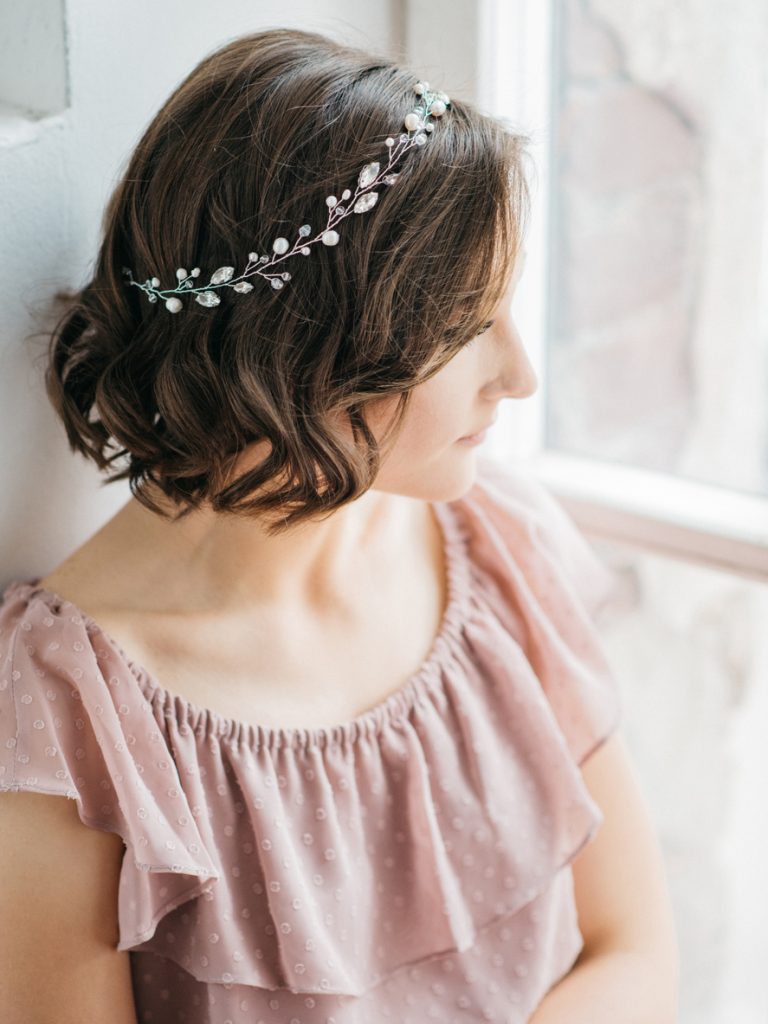 If you have slightly longer, shoulder-length, short hair, try this bob wedding hair style. For this look, start by applying a small amount of Toppik Hair Fattener Advanced Thickening Serum throughout your hair. This concentrated hair styling serum adds the look of volume and thickness to hair.

Next, divide your hair into two sections at the ear level and clip up the top section. Use a 1-inch barrel curling wand to curl hair away from your face. As you release each curl, catch it in your hand and hold it for about three seconds. This will help your curls last longer. Tip: don't curl your ends to keep your wedding hairstyle for short hair looking fresh and modern.

Once you've curled the bottom section of your hair, repeat this curling method with the top section. Wait a few minutes for your curls to cool, then mist hair with a texturizing spray.

3. Floral Updo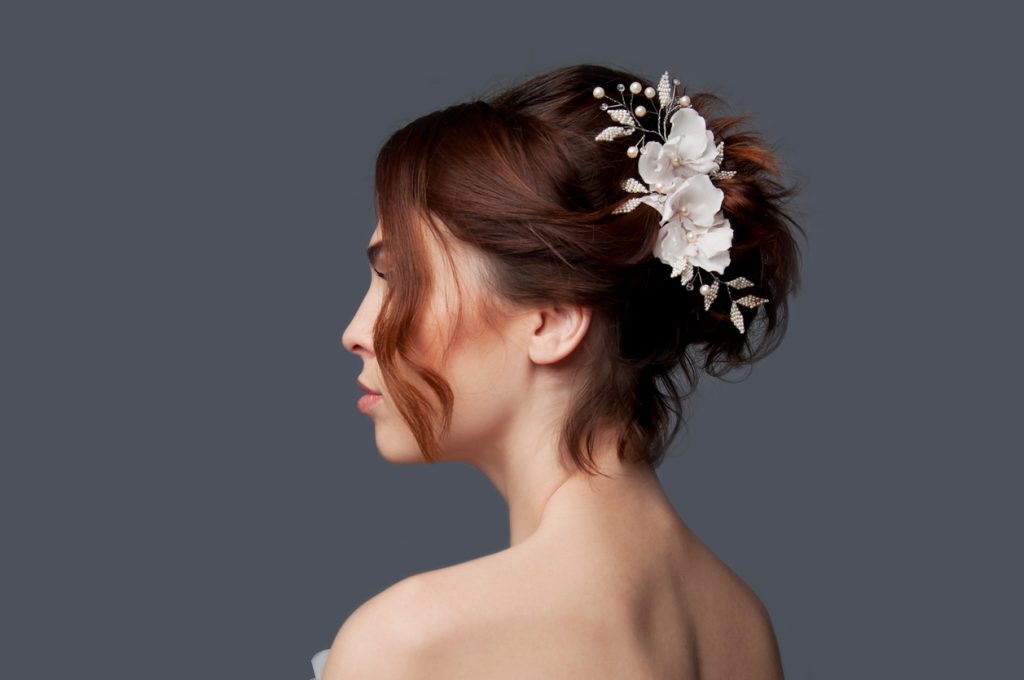 We think this wedding hairstyle is so cute for short thin hair! Start by curling your hair using the instructions in style 1 or 2 above. Next, pin sections of your curled hair back using bobby pins in a shade that matches your hair color. Leave out a few face-framing tendrils for a romantic look. Finally, clip silk or real flowers into your hair to conceal the bobby pins. So pretty!

4. Half Twist
We love this variation on the bob wedding hairstyle. For this style, start by curling your hair following the instructions for the "Wavy Bob." Separate a small section of hair at each temple and twist towards the back of your head. Secure with a pin on each side. Then clip a rhinestone or floral hairpiece at the back of your head.

If you have thin hair around your hairline, apply Toppik Hair Building Fibers using the Spray Applicator and Toppik Hairline Optimizer to instantly create the appearance of thicker hair. Then, finish with FiberHold Spray for all-day hold and shine.

5. Sleek Bob with Headpiece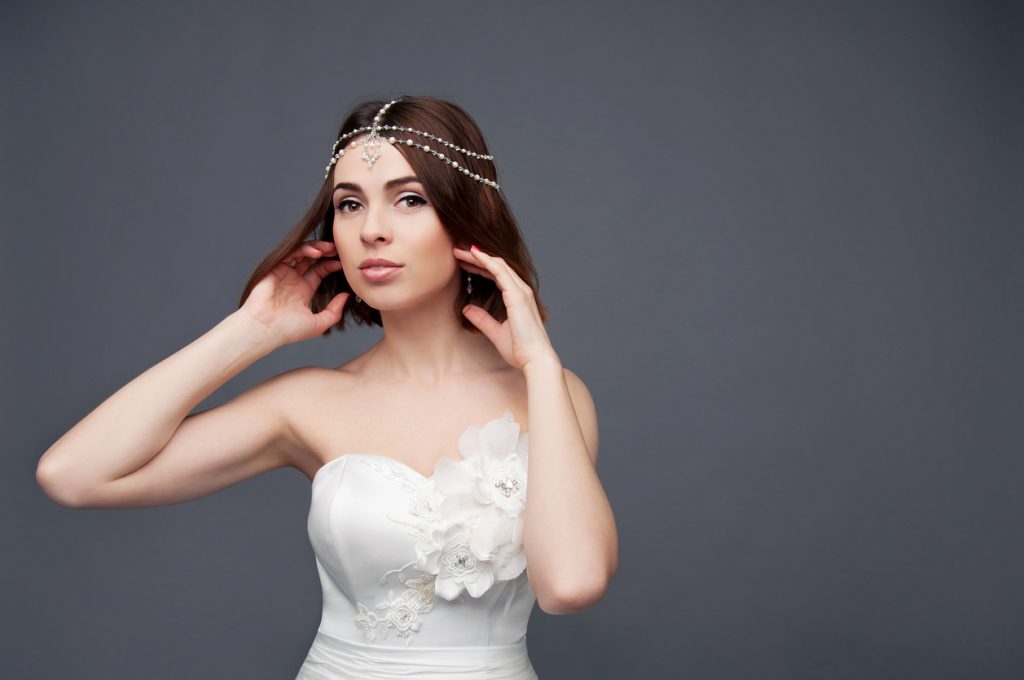 Curls not your thing? Try this sleek and straight wedding hairstyle for short hair. Start by applying a dime-size amount of Toppik Hair Fattener Advanced Thickening Serum throughout your hair, then mist your hair with a heat protectant spray. Next, use a flat iron to straighten your hair in sections. When you reach your ends, angle the iron towards your face to add a little bit of wave to your hair. Rub a small amount of anti-frizz serum on your palms and gently smooth down any flyaways. Then, add a rhinestone or floral accessory.

Which is your favorite wedding hairstyle for short hair? Let us know in the comments section below!