The 6 Best Hairstyles for Thin Hair
This blog post was originally published on April 20, 2016. It has been updated with new information. 
Asian hair is known for its unique textures and density, which can present challenges in styling, caring for, and preventing hair loss. This blog post will explore the science and structure of Asian hair and provide tips on how to style thinning Asian it for a thicker, fuller look. Plus, we'll share the best hairstyles for thin Asian hair in 2023. Keep reading for more!
The Science Behind Asian Hair
When talking about what makes hair types unique, it's essential to start at the beginning and examine the structure of the hair. These are some characteristics that make Asian hair unique:
The structure of Asian hair follicles is typically round, which causes the hair to grow naturally straight. This straight hair retains moisture better than other textures because oils can easily travel down the shaft.

Compared to other hair types, Asian hair has a larger

cross-sectional area

. This means that each hair strand is thicker in Asian hair than in African and Caucasian hair. 

When compared to other hair types, Asian hair is typically characterized as stronger. This is because the hair strands are more elastic, allowing more flexibility without breakage. 

Asian hair also grows more quickly than other hair types, growing around

411 micrometers daily

. 
Keep in mind that these are just generalizations. Like every ethnic hair type, there is wide variation. For example, while Asian hair is stereotypically slick and straight, many Asians have frizzy or curly hair.
Styling Thin Asian Hair
While Asian hair tends to be more coarse than other types, those of Asian descent can still experience thinning hair. Androgenetic alopecia and female pattern hair loss are common types of hair loss among Asian populations. 
Thin Asian hair can be a unique challenge when styling and maintaining its health. Here are a few tips for styling thin Asian hair:
Wash Hair Frequently
One of the main characteristics of thin hair is that it tends to be oily, as the scalp's oils can easily travel down the hair shaft. This means that thin Asian hair may require more frequent washing with a clarifying shampoo to remove excess oils.
Choose Products Wisely
To add volume to thin hair, it is vital to use styling products that do not weigh the hair down. Texturizers and volumizing sprays can help to add lift and fullness to the hair. Avoid heavy oils or creams, as these can make the hair look greasy and flat.
Be Gentle
While Asian hair is more resistant to breakage, that doesn't mean you should go crazy with the hot tools! Hair can still become damaged and break off, which is the last thing you want when you have thin hair. Avoid using high heat or pulling on the hair too tightly, as this can cause damage and breakage. Using a leave-in conditioner or serum can help to prevent frizz and protect the hair from damage.
Try Hair Building Fibers
Toppik Hair Building Fibers instantly create the appearance of thicker-looking hair. They're made from keratin (the same protein as hair) and have a natural electromagnetic charge that allows them to cling to your hair, making it look fuller. Each bottle comes with a sifter that's perfect for disguising bald spots or creating the appearance of a thicker part. Or you can use them with the Hairline Optimizer and Spray Applicator to fill in a sparse hairline. Thanks to their unique formulation, Toppik Hair Building Fibers work with all hair types, including fine Asian hair. 
Try a Hairstyle for Thinning Hair
Trying a new hairstyle can be a great way to add volume and body to fine or thinning hair. Experimenting with different lengths, textures, and styles can help you find a look that works best for your hair type and face shape. For example, shorter hairstyles can help to add volume to the hair, while layers can add dimension and texture. Not sure where to start? Check out the best hairstyles for thin hair below. 
Hottest Hairstyles and Haircuts for Asian Women in 2023
Having thin, fine hair doesn't mean you can't wear some of the most popular hairstyles today. Let's look at some of the most popular hairstyles this year that will work for fine or thin Asian Hair.
1. Pixie Haircut
Pixie haircuts are expected to be very popular in 2023. These short hairstyles come in many variations, including those with slightly longer bangs and a bit of length at the back (sometimes called a "bixie"). 
A pixie haircut can be a good option for those with thin hair because the short length adds volume and body while the layers help to create texture and movement. Plus, they're low maintenance and easy to style, which means less hair damage (and breakage).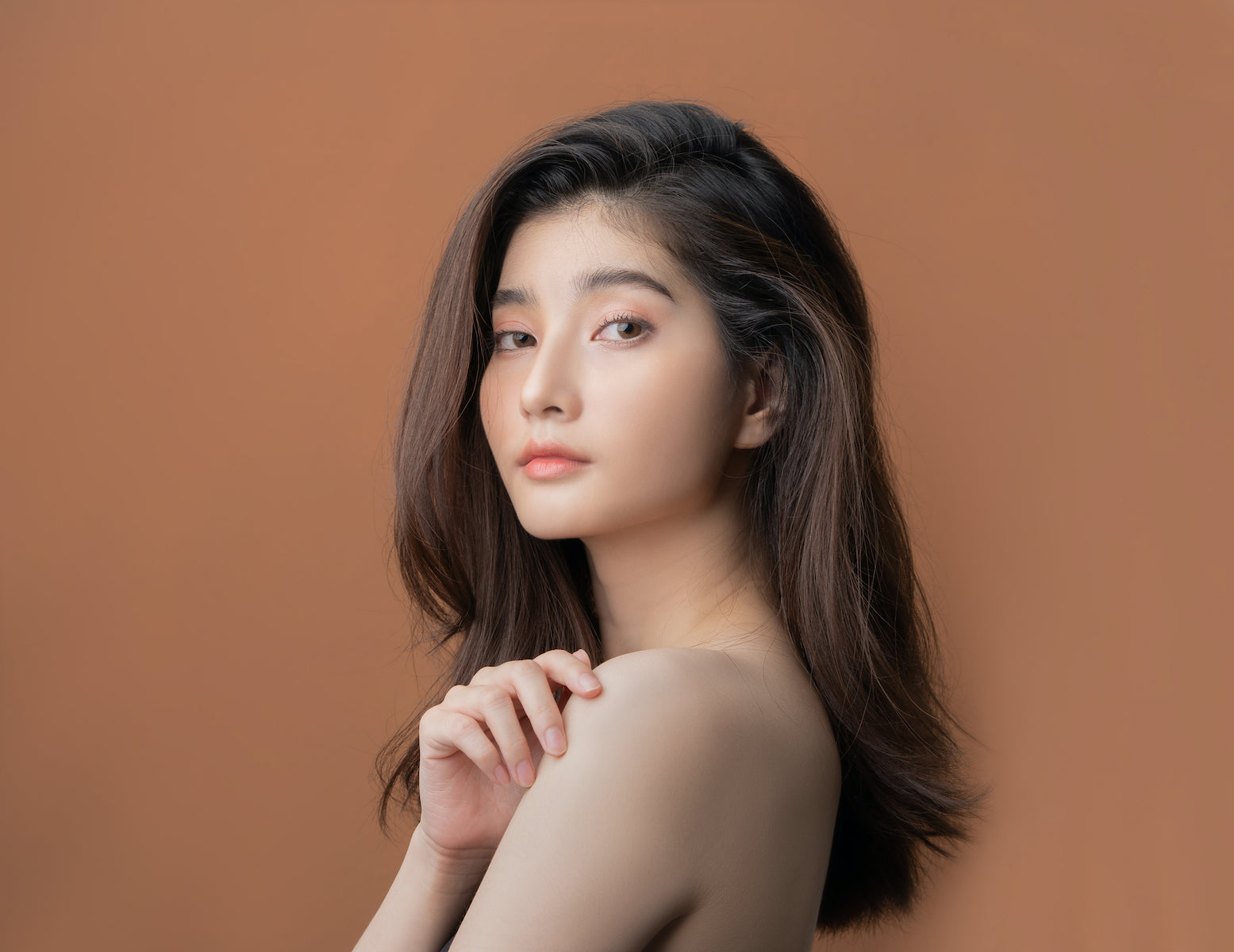 2. Butterfly Hair
Are you considering cutting your hair short but not ready to take the plunge? A butterfly haircut may be the perfect option for you. This haircut involves shorter layers around the face, which add volume and give the illusion of shorter hair. The longer layers fall below the shoulders, creating a balanced and flattering look.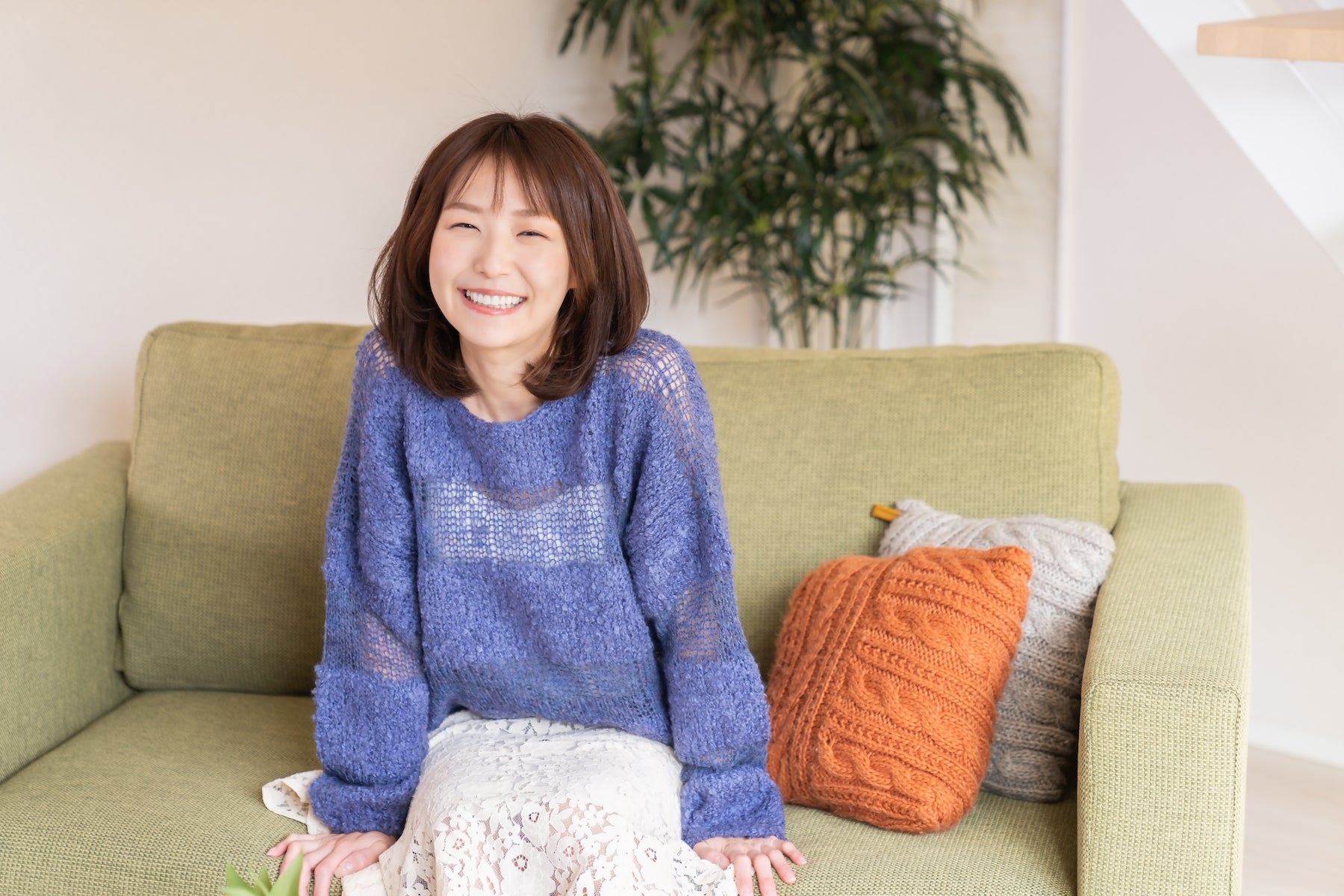 3. Soft Bob
The soft bob is a relaxed and effortless version of the traditional bob haircut. It features looser, more delicate lines that show off your hair's natural movement and texture. Unlike the structured bob, the soft bob does not require straight, crisp lines, making it a more casual and low-maintenance option. 
This cut works particularly well for those with wavy hair or fine hair, as it adds texture and volume. You can fake waves without damage with heatless curls if your hair is naturally straight. 
Hottest Hairstyles and Haircuts for Asian Men in 2023
Styling fine, thin hair is not solely a challenge for Asian women, but it can be for Asian men as well. Men often feel limited in the styles they can wear because their hair is very fine and thin. The good news is that plenty of hairstyles will suit your hair type!
1. Slicked Back
This haircut involves short sides and slicked-back hair on the top of the head, which can help to camouflage thinning areas. It is a popular choice for men with balding or thinning hair, as it allows them to own their hair loss while maintaining a stylish look. If you don't have thinning hair but want to minimize the appearance of a receding hairline, you can slick your hair across instead of backward to create a similar effect.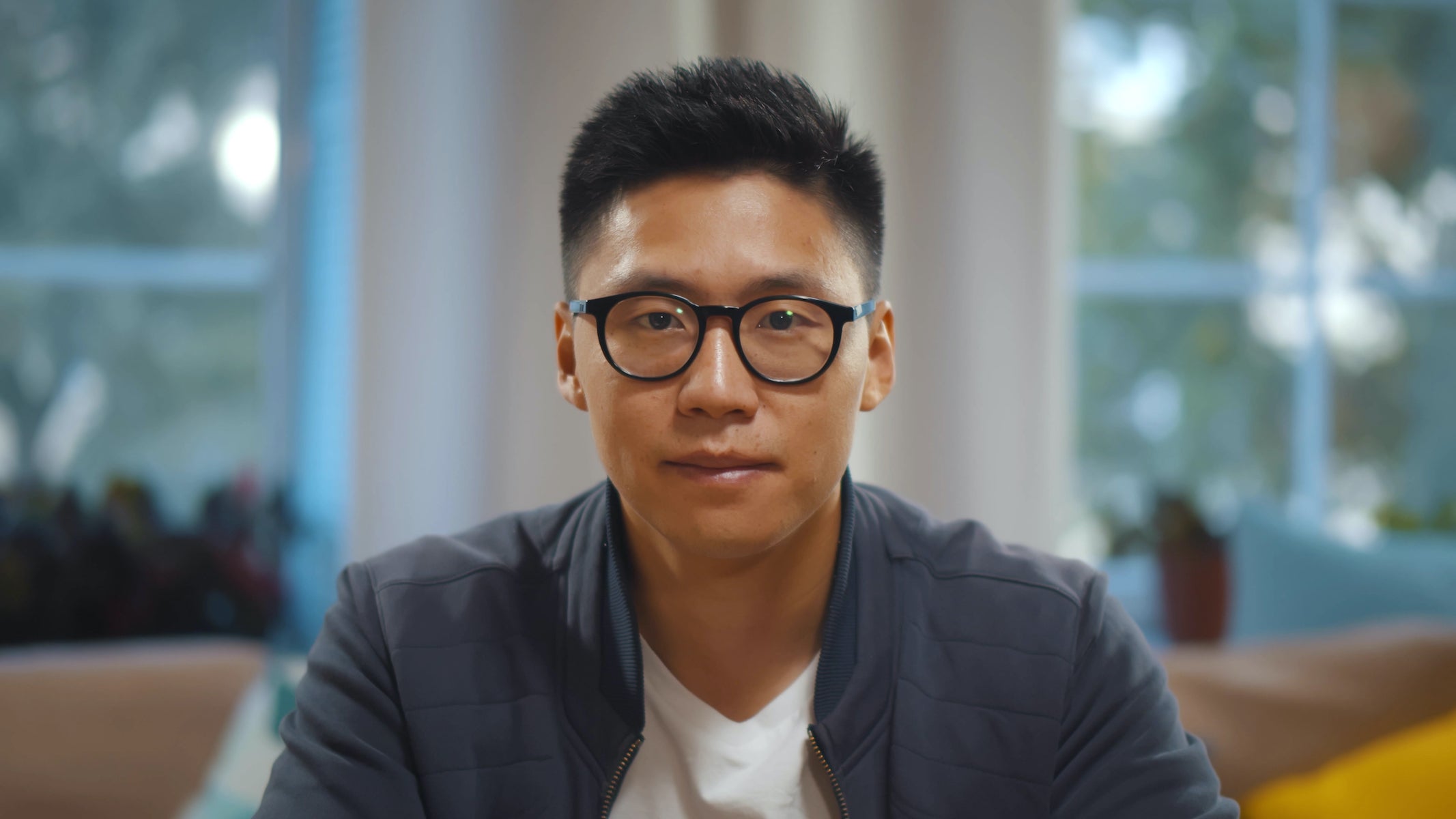 2. Gentle Spikes
This haircut for thin hair is an update on the spikey hair look that was so popular in the 2000s. The 2023 update uses hair wax to create soft spikes with a matte finish that's more flattering than gel for fine or thin hair.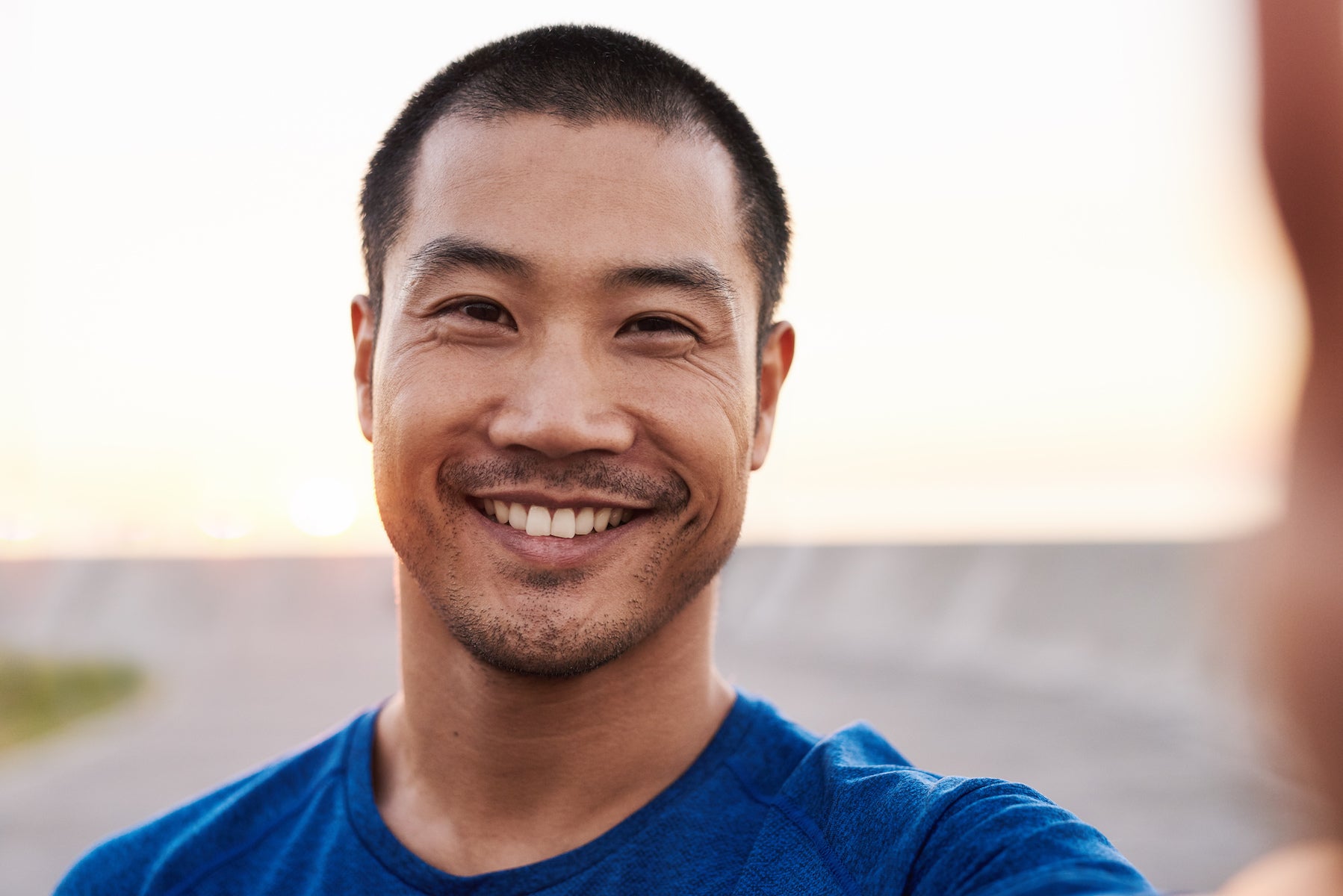 3. Buzz Cut
A buzz cut is a simple and low-maintenance hairstyle that can be a good choice for those with thin hair. One of the benefits of this style is that it can help camouflage thin patches on the scalp, as the short length of the hair allows the skin to show through. This can make thinning hair appear fuller and more balanced. 
A buzz cut is also a good option for those with a receding hairline, as it reduces the contrast between the forehead and the hair, making the hairline less noticeable. We recommend a buzz cut that's longer on the top and fades into a shorter length on the sides. 
We hope this blog provided helpful insight and tips on styling thin Asian hair. Do you have thin, fine hair? What tips and tricks do you use when styling to create a fuller look?