What Color Will Make Hair Look Thicker?
This post was originally published on December 19, 2019.
For those of us with fine, thin hair, a new hair color doesn't just revamp your entire look. A good hair color for fine hair can actually make thinning hair look fuller! With the right techniques, your colorist can add subtle hints of depth and dimension to your that will leave you with a natural appearance of volume. In this blog, we'll take a look at the best color for thinning hair. 
Choosing the Best Color for Thinning Hair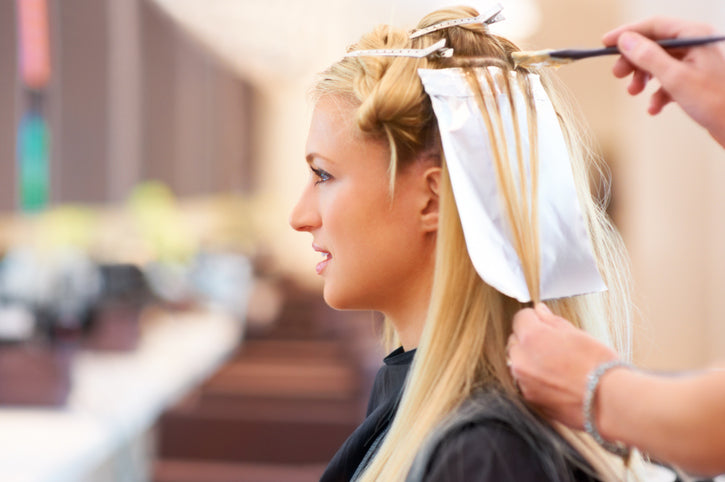 1. Opt for Multi-Tonal Highlights
A single, allover hair color can be a mistake for thinning hair. Why? Because allover color is high maintenance. And if you're not able to visit the salon often enough to keep the color looking fresh, then you may end up with a faded or grown-out shade that's unflattering for thinning hair.
Instead, opt for multi-tonal highlights that blend seamlessly with your natural hair color. The highlighting technique you choose is up to you! Face-framing highlights, balayage, and babylights all work as hair colors for fine hair. In between hair appointments, use Root Touch-Up Spray to cover roots and grays.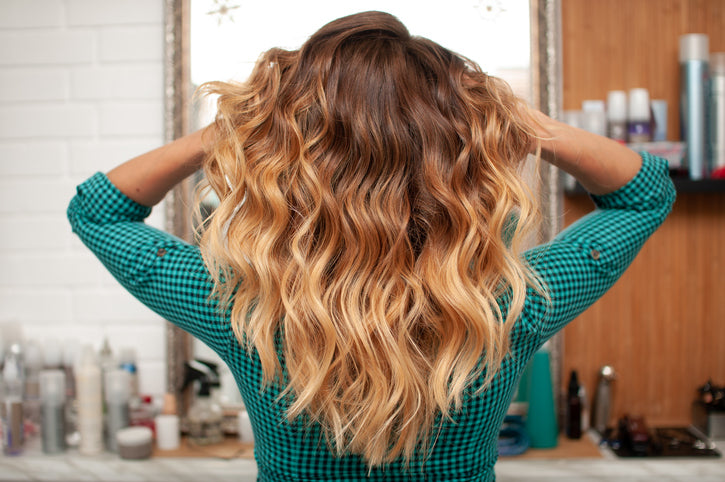 2. Try Shadow Roots
Avoid a stark line of demarcation (the line where your colored hair meets your natural color) by asking your colorist for shadow roots. With shadow roots, your colorist will add a subtle color that will blend your natural hair color with your colored hair. This means that your hair will still look beautiful as it grows out, and you won't need to visit the hair salon as often. Less hair coloring means less damage for brittle hair. Plus, it saves you money!
Shadow roots have another benefit: they add dimension. By adding a slightly darker shade at the roots, this color for thinning hair creates the appearance of more volume.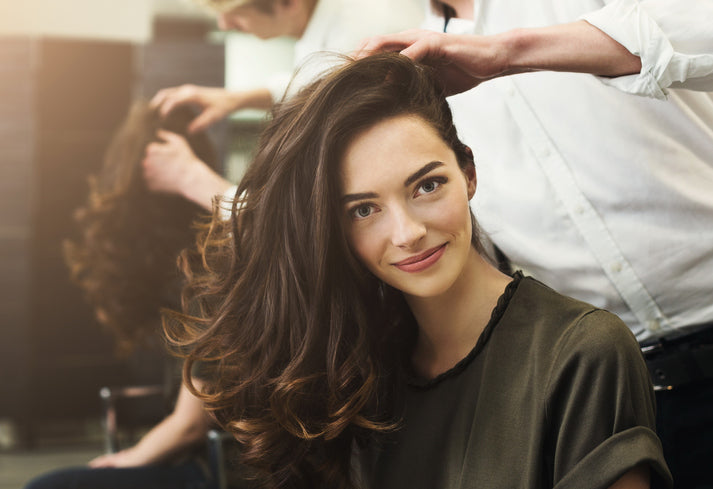 3. Stay Close to Your True Color
It also helps to choose a color for thin hair that's close to your natural hair color. This is especially true if your hair is naturally light-colored or gray. Dark, rich shades may look beautiful on fine hair, but as your hair grows out, light-colored roots will create the appearance of bald patches. If your hair is naturally light-colored, opt for a shade that's the same shade or slightly lighter than your natural color. 
Those with dark hair should avoid dramatically lightening their hair. Lightening hair requires bleaching agents which can dry out and damage hair, leading to breakage and further hair thinning.
Tips for Coloring Thinning Hair
Although coloring hair can put your locks at risk for breakage when hair is fine, there are some techniques that can be used to help minimize damage while maximizing color results. The safest thing to do when coloring your hair is to go to a professional. But if this isn't an option for you, be sure to read and follow the full instructions on the box when coloring hair at home.
Here are some expert tips to guide you along the way:
Spot test to verify that your hair and scalp won't have any adverse reactions to the hair dye.

Hair dye works faster on fine, thin hair so it has the tendency to come out darker or more extreme. Be mindful of the time and don't leave it on longer than described in the instructions.

Divide hair up into multiple sections and color small areas at a time to ensure that the application is even and precise across the hair, especially thin hair.

Mix a variety of tones and highlights to add dimension and depth.
Enhance with Products
Enhance any color for thinning hair by styling with products that add color in addition to the appearance of thickness to your hair. Toppik Hair Building Fibers cling to roots, adding pigment and the appearance of density where you need it most. The secret? Toppik Fibers have an electromagnetic charge, which allows them to add the appearance of thickness without any sticky glue. 
What do you think is the best color for thinning hair? Let us know in the comment section below!