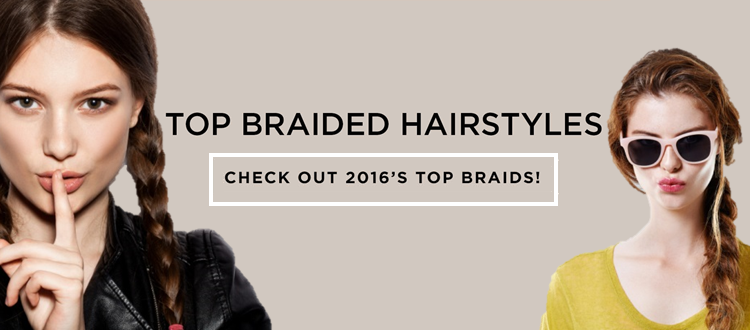 The Evolution of Braids & This Year's Hottest Styles
Most hairstyles come and go but braids always seem to be on trend.
Braids are taking over the charts – From runways to celebrity styles and beauty blogs, braids are everywhere! With so many shapes, styles, and sizes, it's hard to get bored of this trend – and millions have taken notice.
Everyday, women all over the world are searching for advice on creating, managing and maintaining braided hairstyles but before we get started on some recommended tips and tricks to create this year's most popular looks, let's take a look back at this classic hairstyle.
Keep reading to learn more about how the braided look became so popular.
A Braided History
Eternally "cool" and a low maintenance style option, braids date back to almost 30,000 years. The typically simple, yet often complex technique of braiding has been a styling staple for many cultures for centuries.
Finding its origin in North Africa, braids were a way to classify one's status in society. A simple glance at your braided hairstyle could determine your wealth, class, whether you were single or married, and even what region you lived in.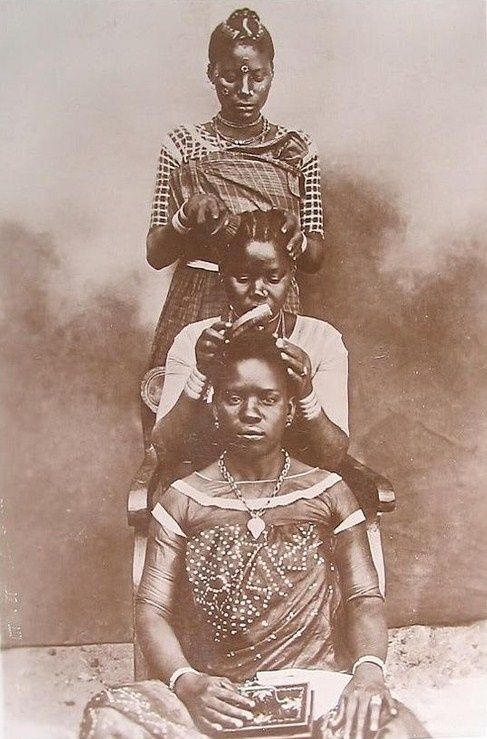 African Cultural Braids
(Credit: lurehairstyles.website)
For centuries, braids were considered a form of social art for many African tribes who braided their hair. This was due to the fact that the task was usually done in a social setting with different techniques being passed down from generation to generation.

Ancient Greek Braids
(Credit: Pinterest)
In ancient Greek culture, the earliest braid can be traced back to the daughter of Roman Emperor Titus, with styles that included lavish updos and rope braids with curls. Hairstyles also played a large role in identifying one's class in this culture as well. The more challenging a braided hairstyle looked, the higher the perceived class of the woman because of the time spent to create the look.
Not all braids have lasted through the centuries though. Some braided hairstyles are better left in the past, and we'll show you why…
Braided Hairstyles We Gladly Leave Behind
As interesting and intricate as they might seem, there are many braided looks that should remain in the past. From frizzy, twisted knots to fishtail braids, we've seen a lot of braided hairstyles come and go over the past few decades.

Twisted Knot Bow Braids
(Credit: abeautifulmess.com)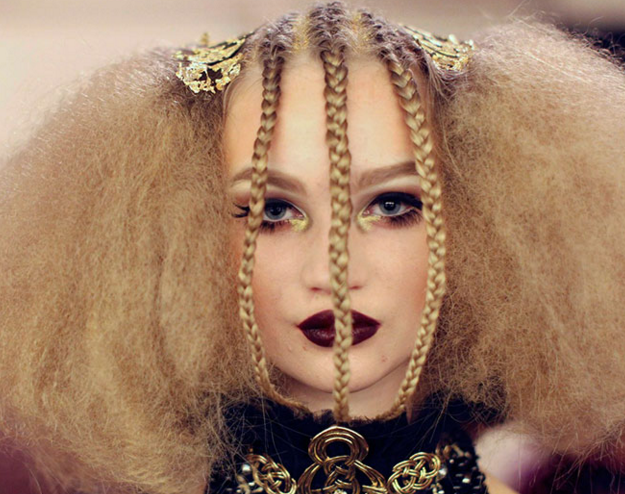 Cornrow Afro
(Credit: ibtimes.co.uk/)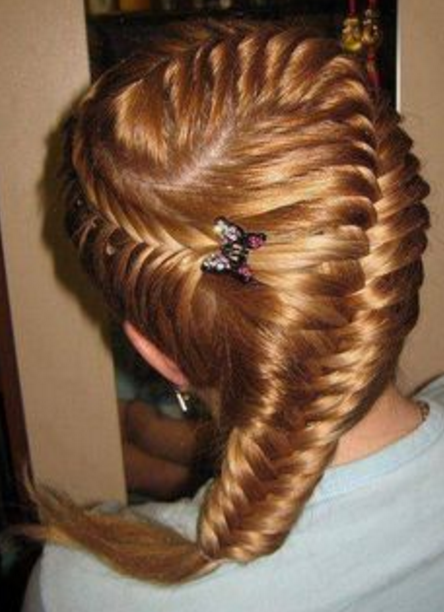 Fishtail Braid
(Credit:style.info)
There are so many different options when it comes to creating a braided hairstyle, so even though these looks are out of style, there are still plenty of other braids to choose from this year.
What's Hot Now? Pigtail Braids, Dutch Braids, Crown Braids & Mohawk Braids
Braids are definitely topping the charts when it comes to women's hairstyling this year, and it doesn't look like the trend is slowing down anytime in the near future.
That's because braids are a perfect look for spring and summer, since the style is low maintenance and doesn't require any hot tools.
Here are some of the looks that we can expect to see more of in the coming months and year:
Pigtail Braids– Worn by many of us in our childhood years this style is making its way back into mainstream culture in a big way. The two French Braid hairstyles works great for both long and shorter hair cuts.
Dutch Braids– This fairly simple-to-create look is the inverse of a French Braid. Instead of crossing the sections of hair over one another, the hair is brought under.
Crown Braids– This goddess-inspired look can be a bit challenging to create for someone new to braiding, but with a little practice, you'll be able to create the look in no time! This braid is better for those with medium to longer hair.
Mohawk Braids– Using the French Braid technique, the Mohawk Braid is an edgier option for those wanting to try a braided hairstyle. A great look that can be paired with a ponytail, bun or curly hair, this style works well with all hair lengths.
Man Braids– Men are also joining in on the fun of braided looks by evolving their man bun styles with braids.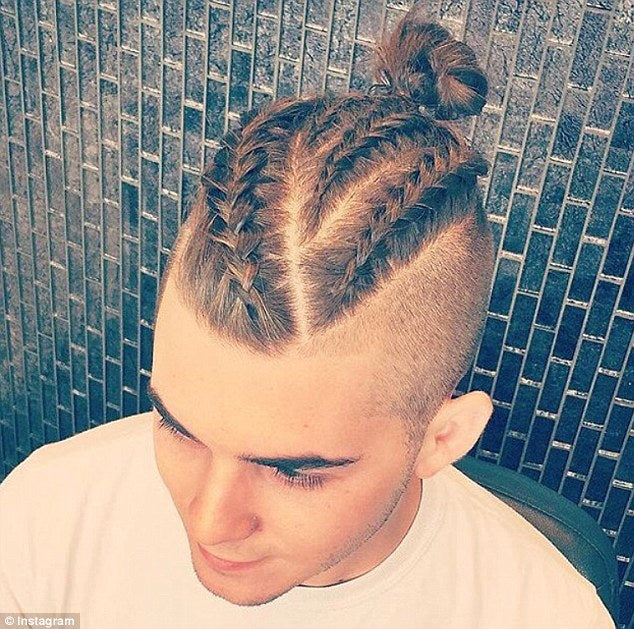 Man Braids
(Credit: Instagram, @michael_yonce)
Do-it-yourself
Love braids but not sure how to style them yourself?
Here are some helpful tips to get the look you desire:
Braid carefully and slowly. The key to even and neat braids is to not rush through the styling process.
Use clear elastic bands to tie hair in place at the ends once you are finished. Avoiding tying hair into a knot at the ends, as this can lead to damage.
For hair that is fine or thin, spray hair with a texturizer to give it more grip before braiding.
For thick hair that falls out of most braided hairstyles, try straightening it first with a flat iron to make hair more sleek and thin to help hold it in place while braiding.
Incorporate hair extensions to make braiding easier on short hair and give you longer length.
Get the most style out of your braid. When you take your hair out of the braided hairstyle, skimp on washing and wear your hair in a curly/wavy second-day look.
Don't give up! If the braid doesn't come out the way you expected there is no harm in trying again, that's how you'll learn!
Take a look at some of these helpful hair braiding tutorials below:
How to Braid for Beginners
How to Dutch/French Braid
Once you've learned how to create your favorite braided hairstyle, you may want to enhance your look with the help of hairsprays, texturizers, shine sprays or thickening products.
The Products You'll Need to Create Beautiful Braids
For those of us with fine hair, braided hairstyles can expose thinning areas of the scalp, especially toward the hairline or middle part. Even though we love the look, it's not as fun to try if our hair doesn't have the thickness and fullness we want in a braid.
Give thin hair a chance, these products are perfect for styling with any braid!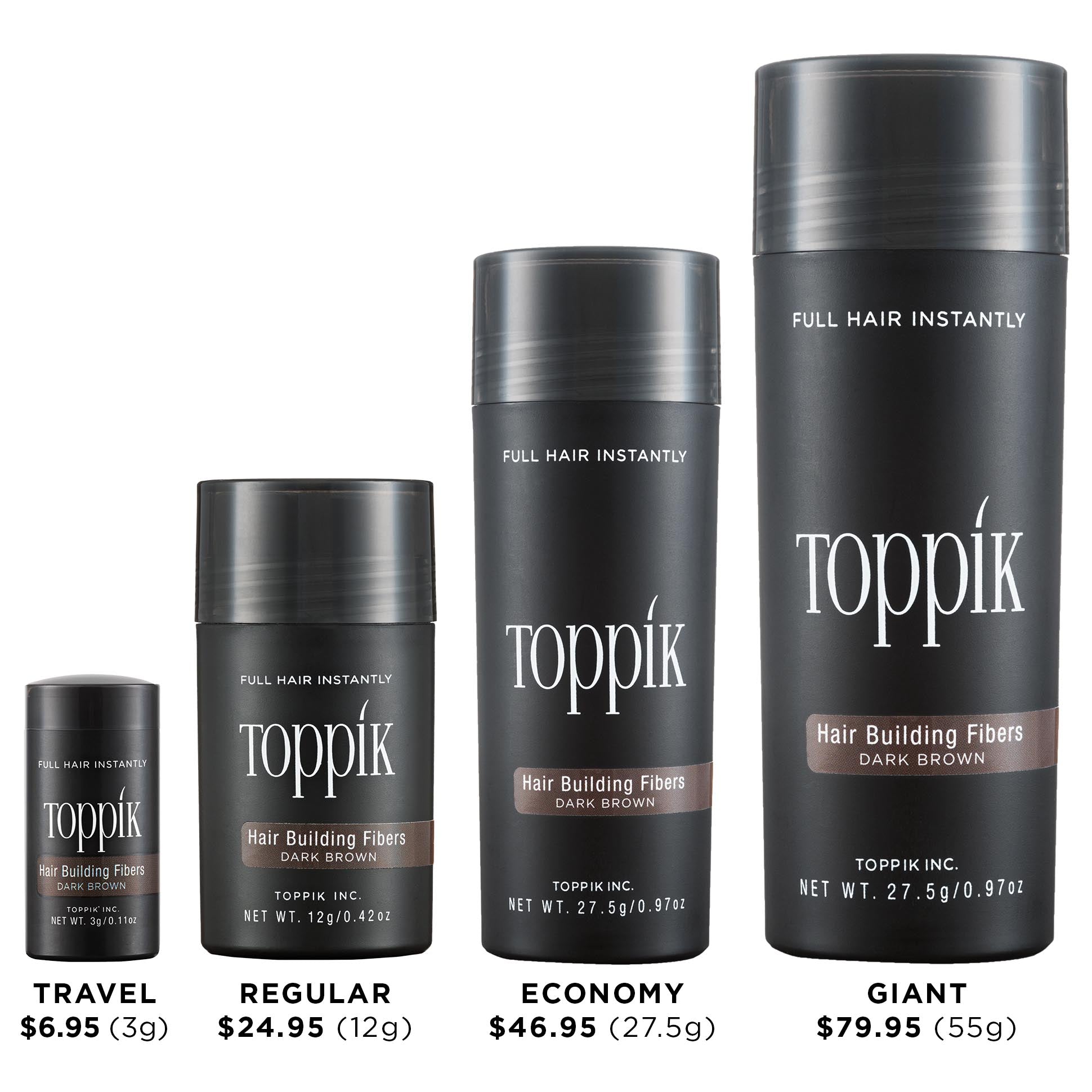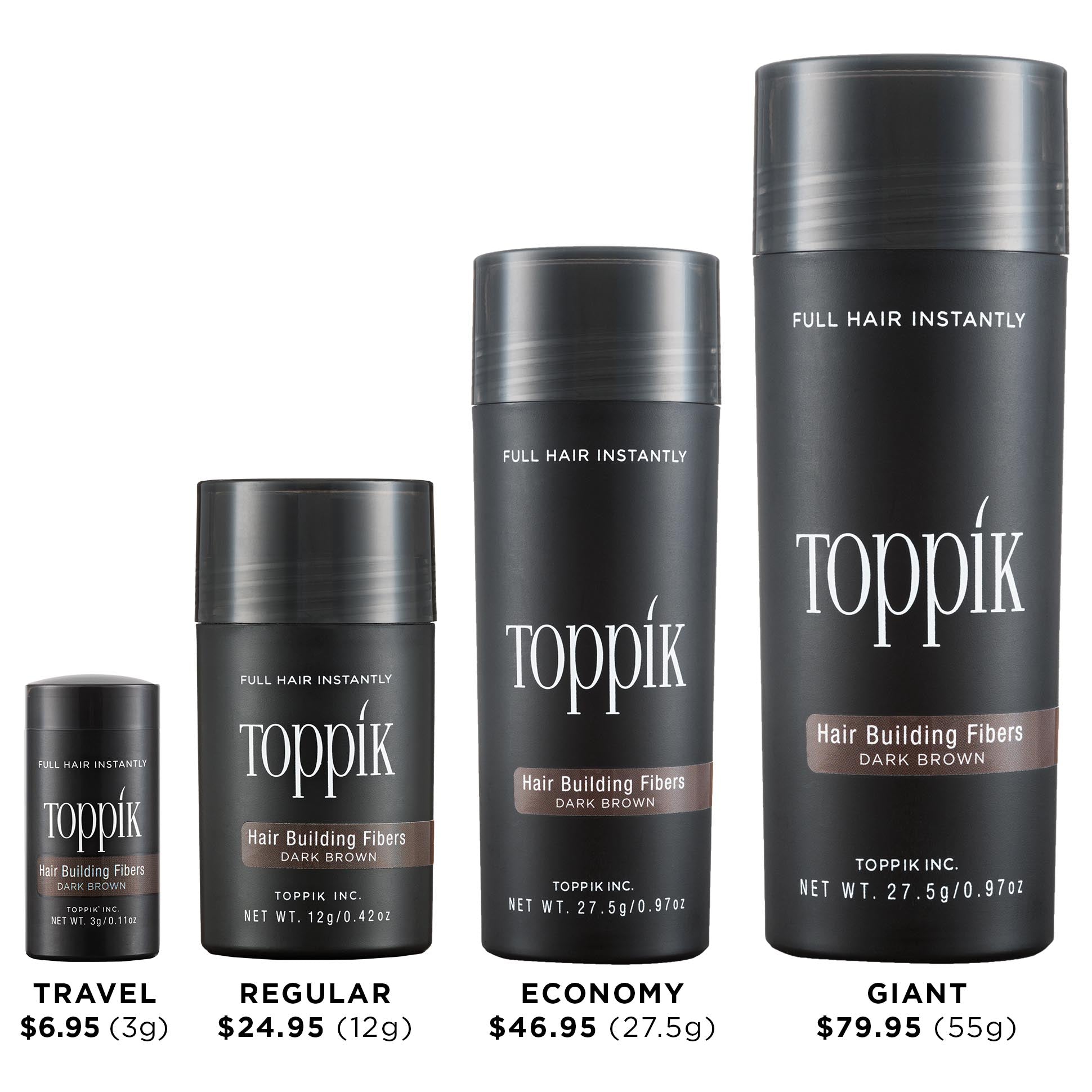 Toppik Hair Building Fibers work well to cover areas of the scalp that are showing through when wearing a braided hairstyle. The Keratin Hair Fibers adhere to your hair and scalp to give the appearance of a fuller, thicker-looking hairline.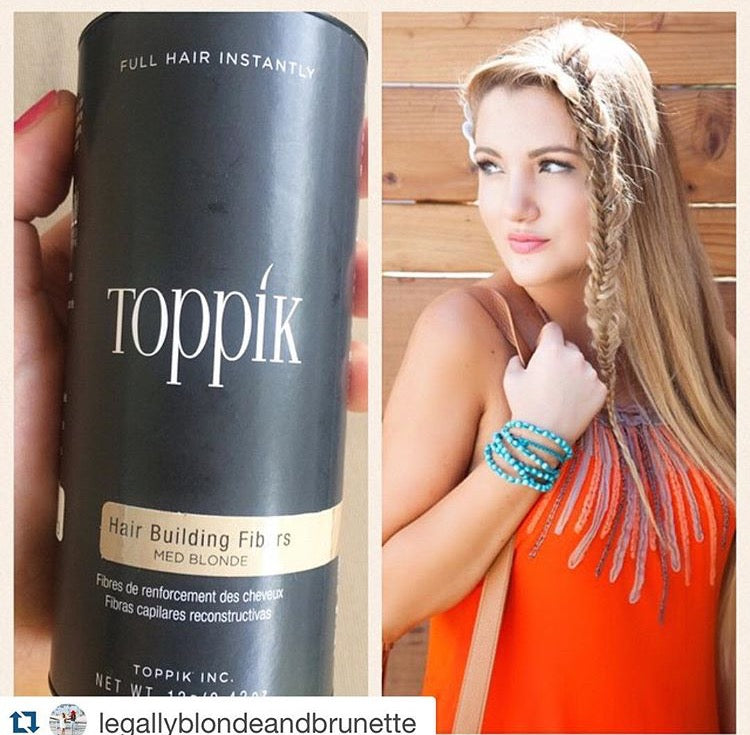 @legallyblondeandbrunette on Instagram styles with Toppik
When using Hair Fibers to give fullness to your braided hairstyle, keep the Hair Fibers in place with Toppik FiberHold Hairspray. This spray helps strengthen the bond between your hair and the Fibers for longer-lasting hold and shine.
What are some helpful tips that you've used when creating a braided hairstyle?
Stay In the Know
Next week we've put together our best insider tips for mixing Toppik Hair Fibers to match your hair color. Take a look at some of the biggest hair mistakes and learn how to properly color match & avoid these styling faux pas.
If you want to be the first to know about new posts to the Hair Toppiks Blog, sign up for the Toppik VIP list to receive an email a couple times per month or check us out on Facebook, Instagram, Twitter, or Pinterest!