Everything You Need to Know About Sombre Hair
Move over, ombre! Sombre is one of this fall's newest, hottest hair color trends. We've been spotting sombre hair all over the red carpet and Instagram, and we're loving how this subtle hair color works so well for all hair colors and textures. If you're wondering what sombre hair is and how it's different from other highlighting techniques, keep reading!

What Is Sombre Hair?
The word "sombre" combines the words "soft" with "ombre." Sombre is basically a subtler, more natural-looking version of ombre highlights. Roots are left their natural color, then a slightly lighter color is added at the tips, with a soft transition between the colors. The root color is also interspersed throughout the lighter shade, which adds dimension and movement to your hair. This can actually help fine or thin hair to look thicker, which we love!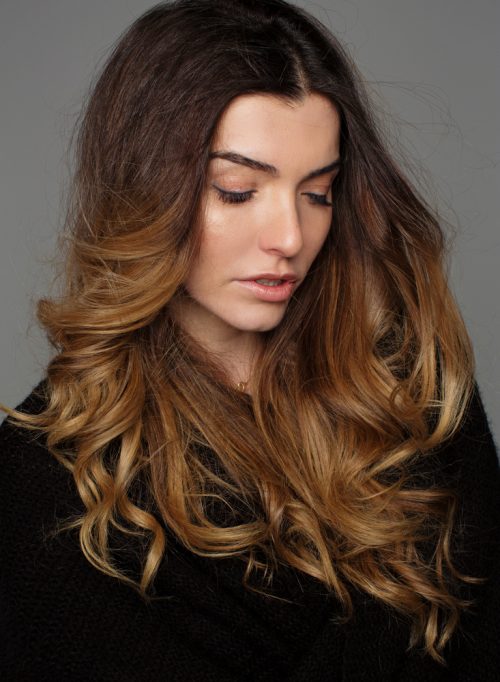 Plus, since this highlighting technique embraces your natural root shade, it grows out beautifully. As a result, it requires very little maintenance. Instead of visiting your hair colorist every six weeks like you would with traditional foil highlights, you'll probably only need a touch-up every few months or so.

Sombre highlights look great on all hair colors and textures. If you have red hair, try strawberry sombre. This variation of sombre combines copper roots with pale peach highlights for a truly unique look.

As with all color-treated hair, you should treat sombre hair with extra care. Only wash hair with color-safe shampoo like Toppik Hair Building Shampoo, and always use a heat protectant before styling hair.

How Does Sombre Compare to Other Highlights?
Balayage Hair
Balayage is a freehand highlighting technique where your hair colorist literally paints highlights onto your hair. This technique allows your colorist to easily customize your color to suit your facial features and haircut. The result mimics natural, sun-kissed highlights. Like balayage, sombre highlights are quite natural-looking and don't require a lot of maintenance.

Ombre Hair
Ombre hair has darker roots that transition to drastically lighter tips. Ombre hair is a more dramatic look than sombre hair. This highlighting technique works on any hair color, and doesn't necessarily require lightening to blonde. In fact, we've seen versions of ombre hair in all shades of the rainbow!

Foil Highlights
This traditional form of highlighting is still very popular. Foil highlights lighten pieces of hair from root to tip. This highlighting technique is more high-maintenance than sombre hair and may look look less natural.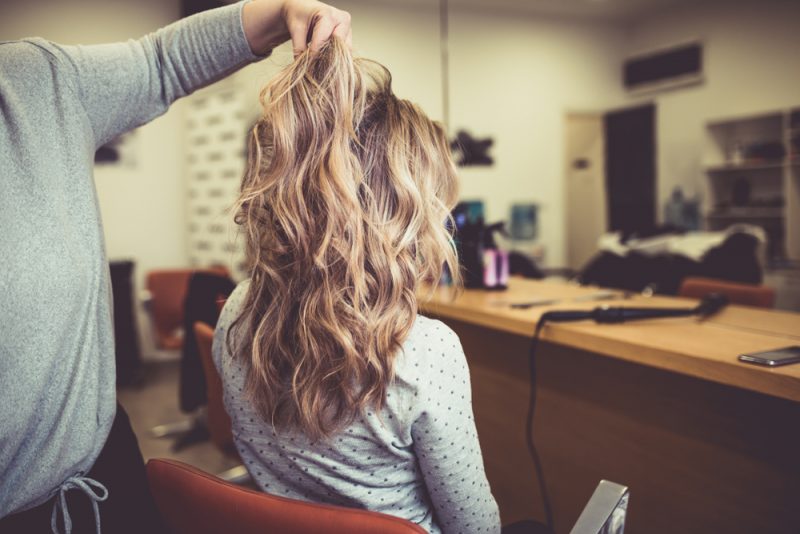 Do Sombre Highlights Work With Gray Hair?
If you color your hair to cover up grays, you're probably wondering if sombre highlights can work for you. After all, the sombre hair color technique keeps the roots their natural shade so that the finished look is soft and low-maintenance. The answer is, yes, you can get sombre highlights if you have gray hair! Your hair colorist can apply pigment to those stubborn grays to match your natural hair color.

However, this means that your look will not be as low-maintenance as traditional sombre hair color. But have no fear! You can use Toppik Root Touch Up Spray to conceal grays in between hair color appointments. Toppik Root Touch Up Spray utilizes a unique airbrush applicator to provide precise, buildable coverage – instantly. It comes in five shades and has flexible color pigments that adjust to perfectly match your hair color. Plus its lightweight, quick-drying formula won't weigh down hair.

Will you try sombre hair this fall? Let us know in the comments section below!