Top Haircuts for Long, Thin Hair
If you have thin hair, you probably already know hair experts often recommend shorter lengths for women with thin hair to give it more volume. But what if you don't want to always wear your fine hair in a bob? Contrary to popular belief, just because you have thin hair doesn't mean you can't also have long hair that looks good. You'll just need to find the right haircut for long thin hair. Keep reading for the very best hairstyles for long thin hair that will make it look thicker and fuller.
3 Volumizing Haircuts for Long Thin Hair
Lightly Layered Lob
A bob haircut is always flattering for thin hair. But if you prefer longer hair, try the lob, the bob's slightly longer cousin. Lobs fall at around collar-bone length, which gives you the longer hair you want without all the added weight. Light layers give it additional movement without taking away too much body.
Messy, textured waves are another way to add volume to thin hair. To style this haircut for long thin hair, start by washing your hair with Toppik Hair Building Shampoo and Conditioner, which gently cleanse and moisturize thin hair without weighing it down. Next, mist hair with a texturizing hairspray.
Then, use a flat iron to create waves. Take a one-inch-wide section of hair and gently clamp the iron onto the hair near the roots. Twist the straightener 180 degrees, then gently pull the straightener down over your hair to create the wave. Tip: the more slowly you move the straightener, the tighter the curl.
Once all your hair has been curled, use your fingers to gently muss up the curls for beachy waves. Using the Spray Applicator, spray Toppik Hair Building Fibers in your root color to any areas of scalp show-through. Finish with a misting of FiberHold Spray for added shine and hold.
Long Layers with a Side Part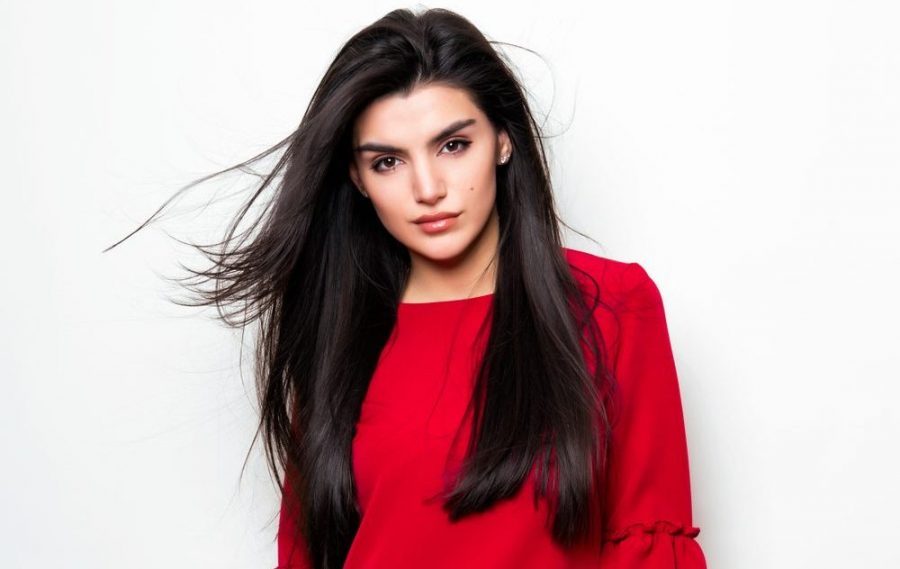 If you're looking for a slightly longer haircut for thin hair, try this one. Ask your hairstylist for light, slightly feathered layers with a side part. By pushing all the hair to one side, a side part creates the illusion of thicker hair making it a super-flattering hairstyle choice for thin hair.
Changing your part can also create additional volume at the roots. Since hair is "trained" to fall in one direction, when you part it in a different place, the hair goes "against the grain," which can give it some extra lift. So if you have an occasion coming up where you'd like a little volume, just switch your deep part to the other side!
To style this look, start by applying Toppik Hair Fattener Advanced Thickening Serum to damp, clean hair. This concentrated hair styling serum has a keratin formula that adds volume, thickness and shine.* Using a blow dryer, rough-dry hair until it is about 90% dry. Then use a round brush to smooth out the hair into small sections, twirling the brush at the ends to add a slight curl to hair.
Once your hair is totally dry, add Toppik Hair Fibers to any areas that look sparse and thin. Finish with a little bit of FiberHold Spray for healthy- and natural-looking shine.
Long with Heavy Bangs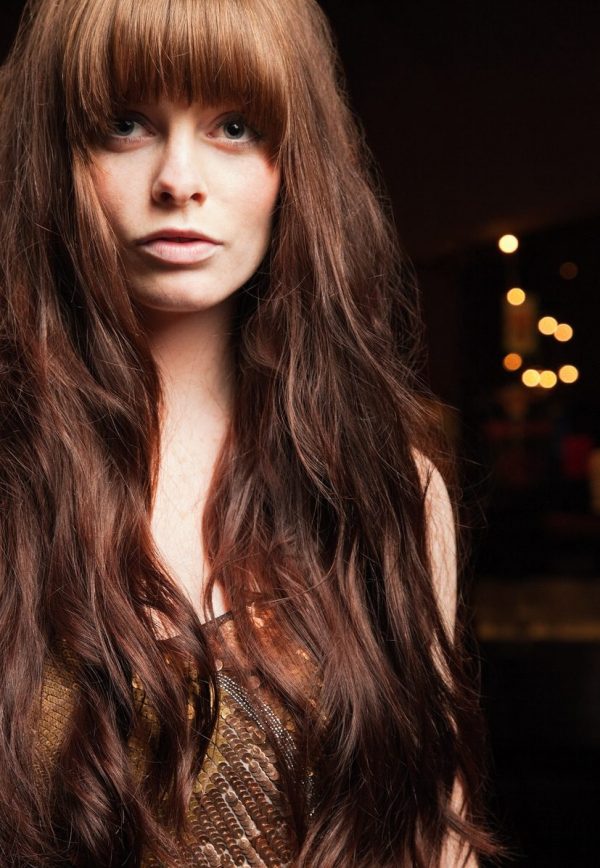 Bangs are also a great option when it comes to haircuts for long thin hair. Heavy bangs bring more of your hair to the front, which creates the illusion of fuller hair.
Pair bangs with long layers for a super-cute long hairstyle for thin hair.
Hint: Thin hair tends to get oily quite quickly. But if your bangs look greasy, there's no need to wash your hair. Just spritz your bangs with dry shampoo and then brush out to remove excess oil.
What's your favorite haircut for long thin hair? Let us know in the comments section below!
*Self-perceived results