The Gen Z Hair Report: Breaking Down the Hottest Hair Trends
Hairstyles have always been essential to personal expression as each generation comes of age. As we move into 2023, several trendy hairstyles are popular among Gen Z, now teenagers and young adults. This generation is known for its love of creativity and experimentation. Thus, they are definitely not afraid to try new things with their hair. Let's take a closer look at some trending Gen Z hairstyles. 
Gen Z Hairstyles: Female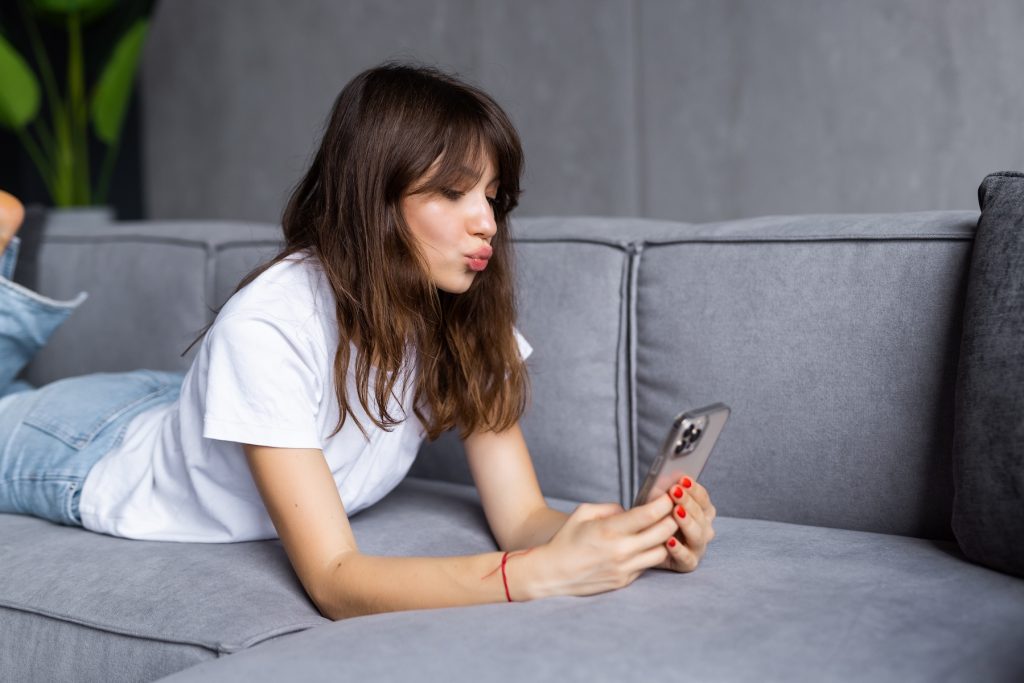 1. Wolf Cut
The wolf cut is a trendy hairstyle that has taken the internet (especially TikTok) by storm. Most were probably first introduced to this trend through DIY hair tutorials. However, we still think it's best to visit a professional hairstylist for this cut. 
So what is the wolf cut? The wolf cut is a layered shag haircut with long, textured layers. The hairstyle has a wild and tousled appearance, similar to a wolf's fur. We like the wolf cut because it's edgy but still low-maintenance. 
Styling the wolf cut is so easy. After washing your hair, towel dry it. Then apply a texturizing spray or mousse, which will help enhance the texture of your hair and give it that tousled look. Next, use a diffuser attachment on your blow dryer to dry your hair to help create volume and texture. Once your hair is dry, use a flat iron or curling wand to add waves or curls to enhance the texture of your hair and give it a more polished look. Finally, finish with a texturizing spray or hairspray to hold the style in place.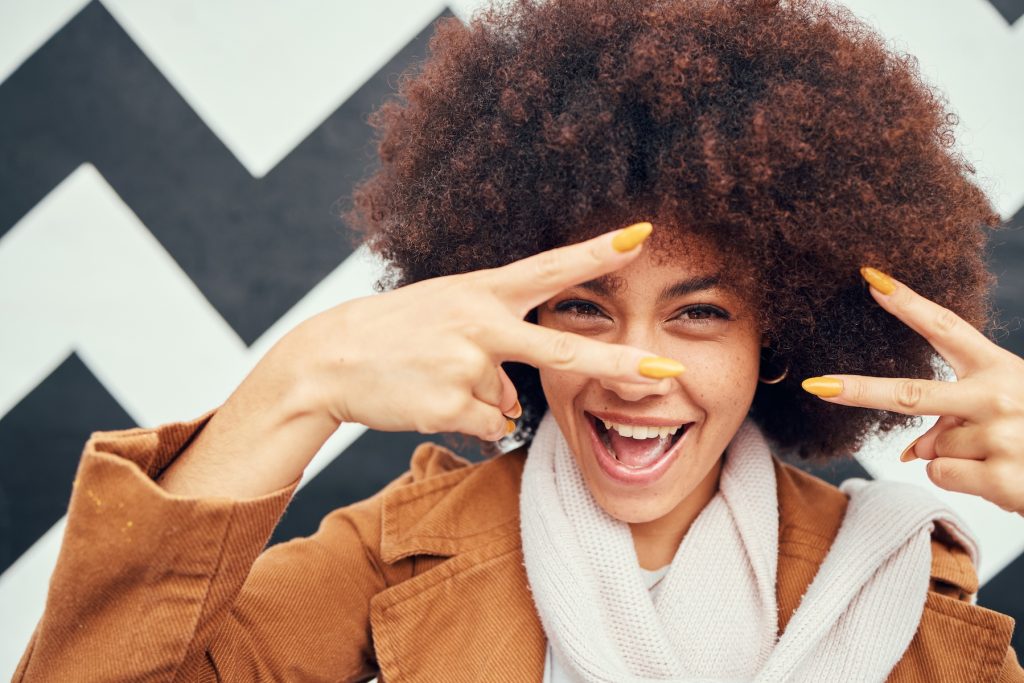 2. Gen Z Natural Texture
Embracing natural hair texture isn't just a trend among Gen Z; it's a cultural shift. In the past, many women have felt pressured to straighten, relax, or manipulate their hair to fit into society's beauty standards. However, Gen Z women are more likely to embrace their natural hair texture, whether curly, wavy, or coily. 
Gen Z women save time and money on styling products and treatments by embracing their natural hair texture. Plus, embracing your natural texture promotes healthier hair since most hair treatments damage hair in some way.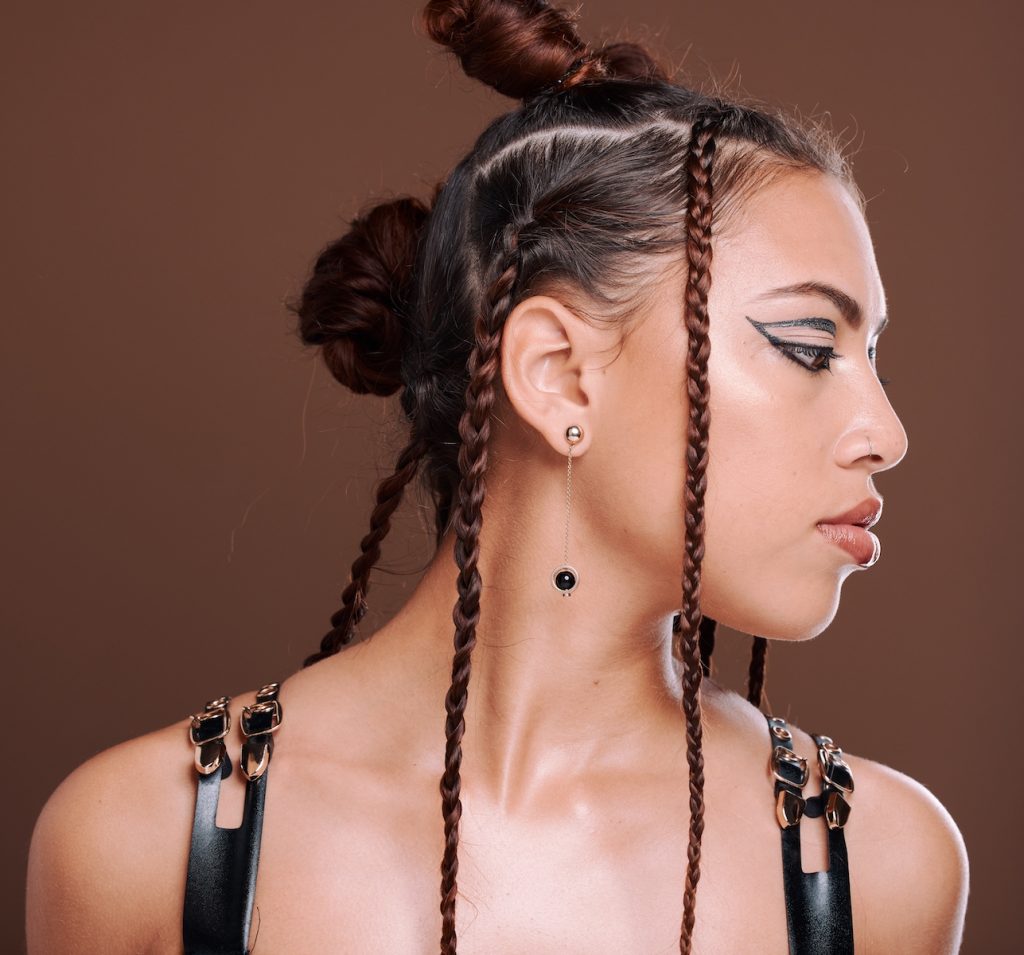 3. Y2K Nostalgia
The Y2K era, which spanned from the late 1990s to the early 2000s, was characterized by bold fashion choices and unique hairstyles (much like the current era). However, since fashion and beauty trends are cyclical, we are currently seeing a resurgence of Y2K nostalgia hairstyles for women. From the iconic "chunky" highlights to the tousled waves and crimped hair, there are many ways to embrace this trend.
The edgy updo is one of our favorite takes on the Y2K nostalgia trend. Edgy Y2K updos take the classic styles of the early 2000s and give them a modern twist. These updos feature unique elements such as intricate braids, twisted knots, and unexpected accessories that add a touch of rebelliousness to the otherwise polished and sleek Y2K updos.
Complete your Y2K updo with Toppik Hair Building Fibers. Hair Building Fibers help to fill in sparse areas to make your updo look more polished and your hair thicker – instantly. Fibers are made out of keratin (the same protein as hair) and have a natural electromagnetic charge that allows them to cling to your existing hair. No glue is required! Plus, they resist sweat and rain but wash out with your next shampoo. Try them next time you style your hair in an updo for a more polished look. 
4. Braided Hairstyles
Braids are always in style, but box braids are especially popular with Gen Z women seeking a low-maintenance and versatile style. Box braids, created by sectioning the hair into small, square-shaped parts, are often made using hair extensions to add length and volume. You can wear these braids in various styles, from a high ponytail to a low bun, or even left loose to frame the face. Women with curly and coily hair have embraced box braids because they are a protective style that helps promote healthy hair growth. Box braids are also an excellent option for women transitioning to natural hair or wanting to give their hair a break from heat styling and chemicals.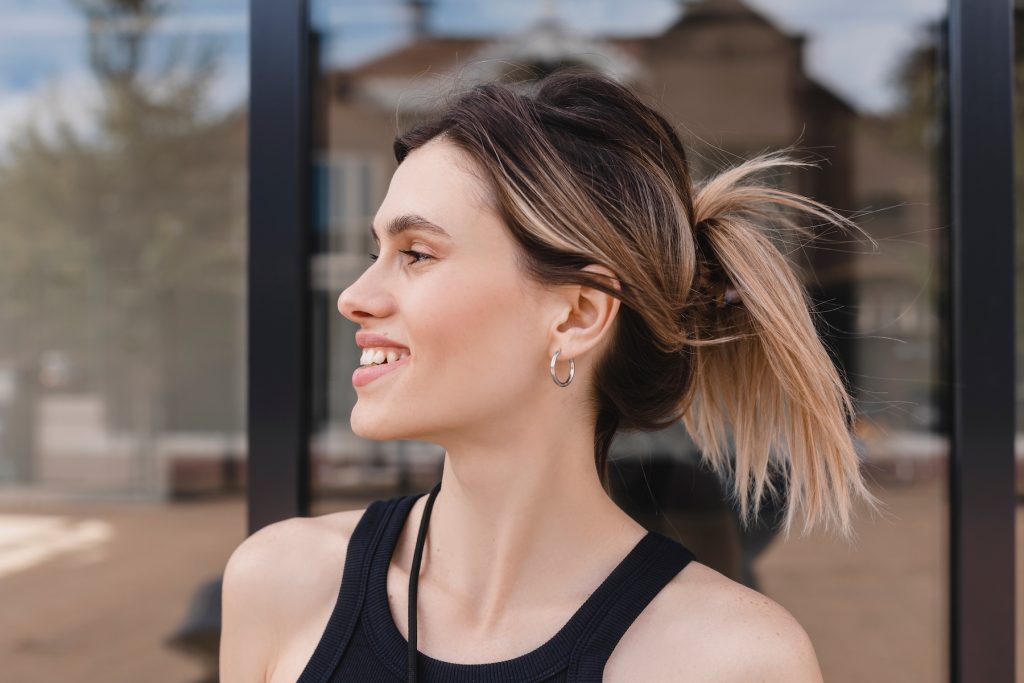 5. Hair Accessories
Several popular hair accessories have emerged as must-haves among Gen Z women:
Oversized Claw Clip – These clips come in various colors and are perfect for creating effortless updos or securing the hair in a half-up, half-down style. 
Fabric Hair Ties – These '90s-inspired hair ties come in a variety of materials, from velvet to silk, and add a fun and playful touch to any hairstyle. 
Headbands – Headbands, both wide and thin, have also made a comeback in recent years and are perfect for adding a touch of retro glamour to any look.
Barrettes – Often adorned with pearls or other decorative accents, barrettes have also become popular for adding a touch of elegance to a simple hairstyle.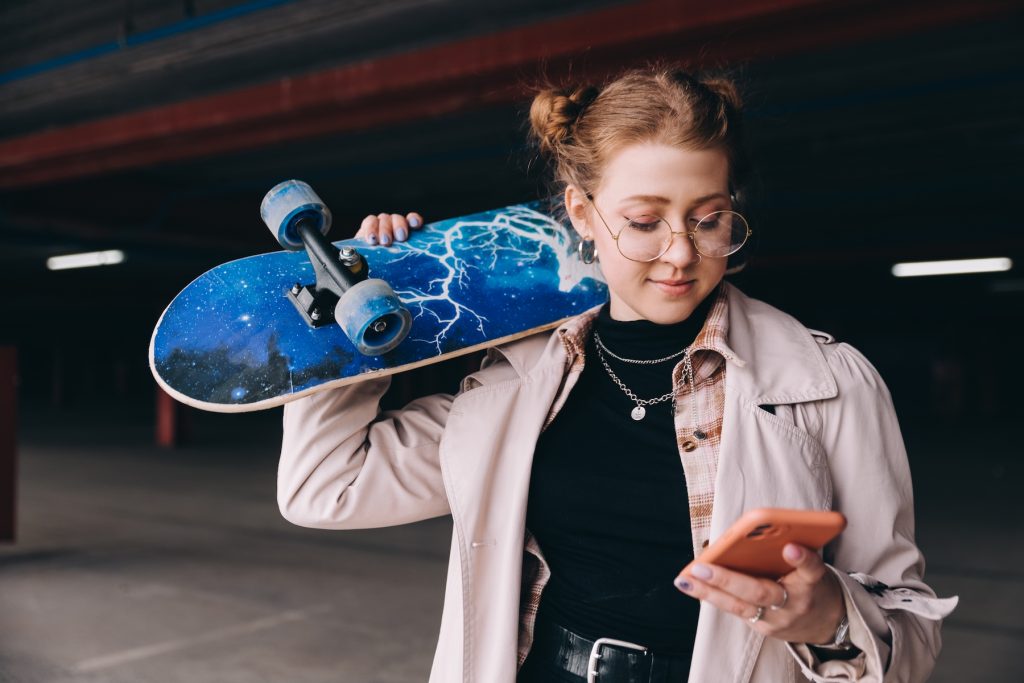 6. Messy Space Buns
Space buns are a playful and fun hairstyle that has become popular among Gen Z. This involves dividing the hair into two sections and creating buns on either side of the head. This style works well with all hair textures. Plus, you can dress it up or down depending on the occasion.
Gen Z Hairstyles: Male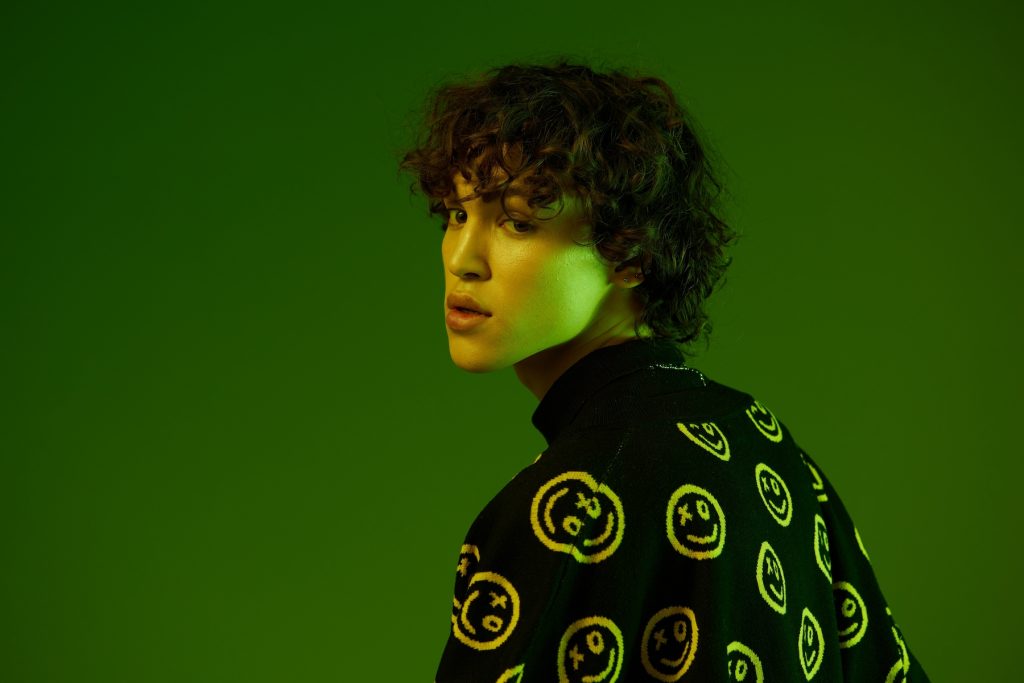 1. Wet Mop or Broccoli Cut
A thick, curly, and textured appearance characterizes the "wet mop" or "broccoli cut". This style is achieved by growing the hair to a medium or long length, allowing it to air dry, or using a diffuser on a blow dryer to create natural-looking curls. The result is a messy and relaxed hairstyle reminiscent of a wet mop or broccoli, hence the name. The wet mop or broccoli cut is perfect for men who want a low-maintenance, easy-to-style look with a relaxed and casual vibe. 
To style the wet mop or broccoli cut, apply a leave-in conditioner or curl-enhancing product to damp hair, then scrunch the hair to create curls or waves. If desired, use a curling iron or wand to create tighter curls for a more defined look.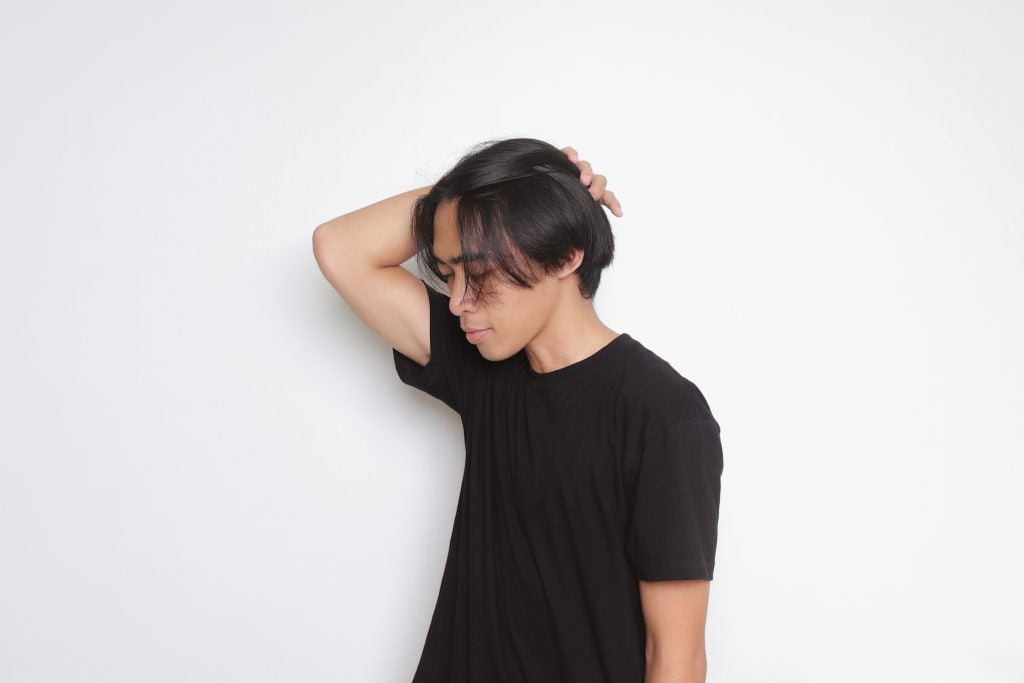 2. Middle Part Haircut
A straight and sleek middle part that divides the hair evenly on both sides of the head characterizes this hairstyle. The length of the hair can vary, with some opting for longer, layered hair. Others prefer a shorter, more structured cut. The middle part haircut is also relatively low-maintenance. It requires only a bit of styling product and occasional trims to maintain the desired length and shape. 
3. Gen Z Natural Texture
Like Gen Z women, Gen Z men have also been embracing their natural hair texture in recent years. Many opt for hairstyles that showcase their unique curls, waves, and coils. Natural texture hairstyles for men are all about embracing the natural shape and movement of the hair rather than trying to tame or control it. This often means growing the hair to a longer length and using hair care products that enhance the hair's natural texture rather than hide it. Styles like the curly fringe, the shag, and the textured crop have all become popular choices. 
Gen Z has brought a new wave of hair trends prioritizing individuality, self-expression, and inclusivity. From natural texture hairstyles to Y2K-inspired updos, Gen Z embraces styles that allow them to express their style and creativity. Regardless of your gender or hair texture, there is a Gen Z hair trend that can work for you. As this generation continues to push boundaries and challenge norms, we're excited to see how they will influence and shape the world of hair and beauty in the years to come.