French Bob: 2022's Hottest Hair Trend
As we enter 2022 after two unpredictable quarantine years, it's a great time to try something fresh for your look. Our suggestion? The French bob haircut.
So, what exactly is the French bob? And what are some ways to style it? We have the answers for you below.
What Is the French Bob?
The French bob haircut is a blunt bob and typically ends right below your cheekbones.
The French bob hairstyle is a versatile cut that looks great on many different hair textures. Whether you choose a French bob with bangs or without bangs, have curly, coily, wavy, or straight hair, this style works for many hair types.
What makes it French? Well, to put it simply, it's the attitude. It was given the name because of its effortless, chic, I-just-woke-up-with-this look.
8 Variations of the French Bob
1. The French Bob With Bangs
The French bob with bangs is very classic. In fact, shorter bangs look great with this shorter cut. But if you aren't ready to try short bangs, go for wispy fringe bangs that hang above your eyebrows.
2. The French Bob Without Bangs
Try the French bob without bangs for a deeper, face-framing look. It is a more polished version of the French bob haircut and will give you a sophisticated look.
3. The French Bob For Fine Hair
This is also an easy stylish cut to try if you have fine hair. Don't let the naysayers of short hair on fine hair fool you, you can achieve this French bob for fine hair.
If you have thinness around your scalp, our Hair Building Fibers can help make your scalp appear fuller and thicker.
4. The French Bob for Wavy Hair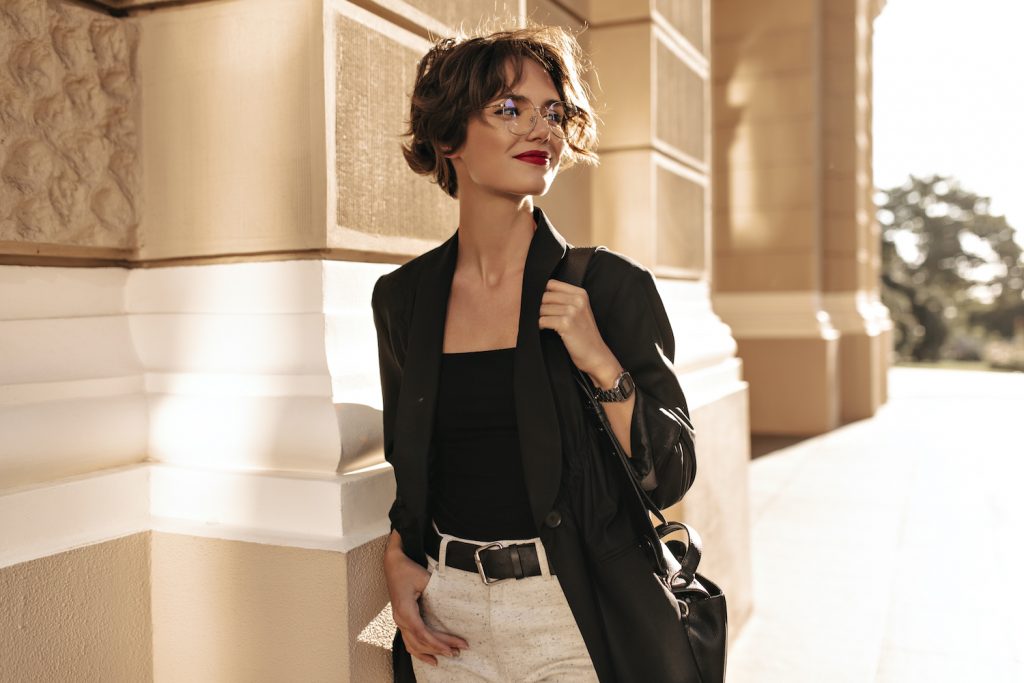 One of the most popular ways to style a French bob haircut is on wavy hair. It tends to look very chic and Parisian with those who have wavy textured hair.
5. The French Bob for Straight Hair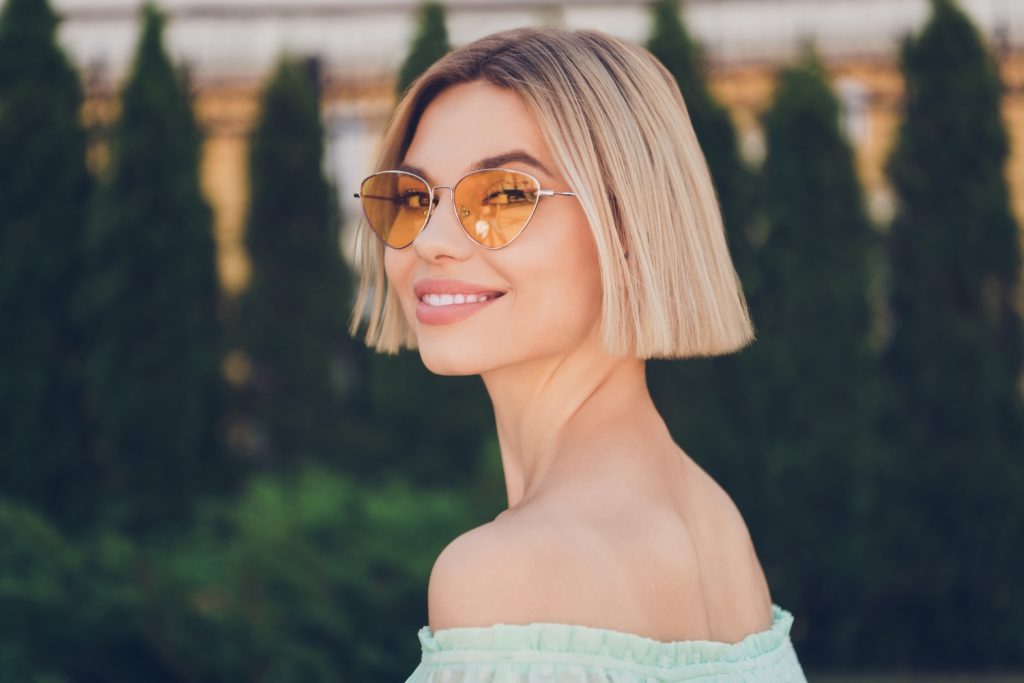 Straight hair gives new meaning to this blunt bob. If you have straight hair, this haircut will give you an edgy style that is still refined and classy.
6. The French Bob for Curly Hair
Thicker curly hair gives the French bob haircut a very textured and artistic look. Curly hair that is cut in a French bob style will look modern, especially with some bangs. Have your stylist cut your hair closer to your chin line, so that when your curls dry, they are set at the perfect French bob length.
7. The French Bob for Coily Hair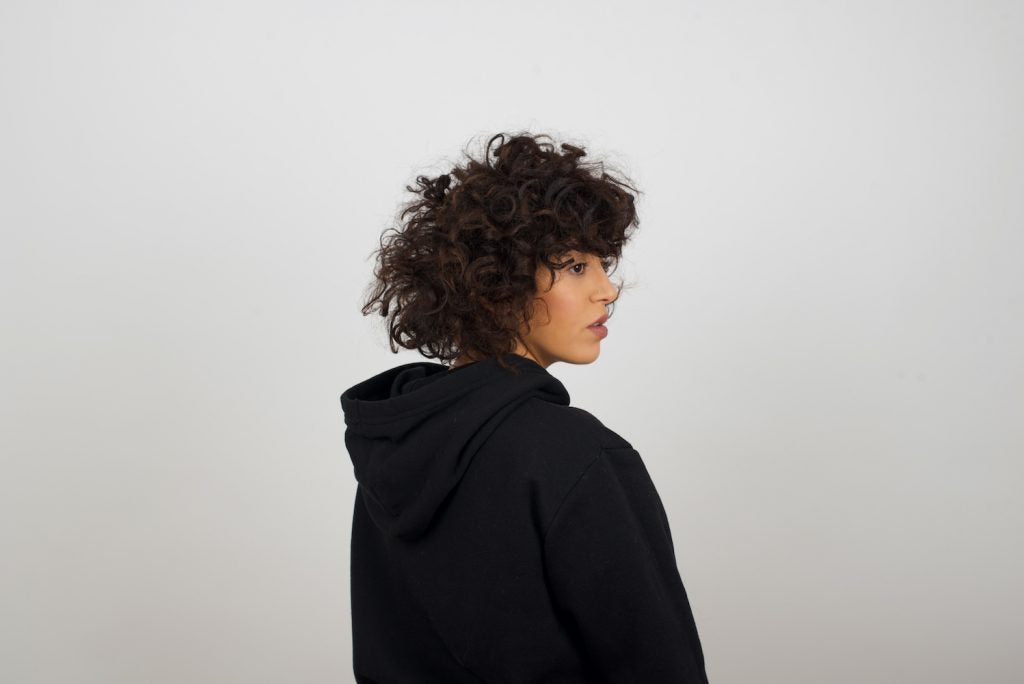 The French bob is a chic and elegant cut for those with coiled textured hair. It creates a perfect face-framing shape and is an excellent cut to give your coils some bounce as you walk.
8. The French Bob for Round Faces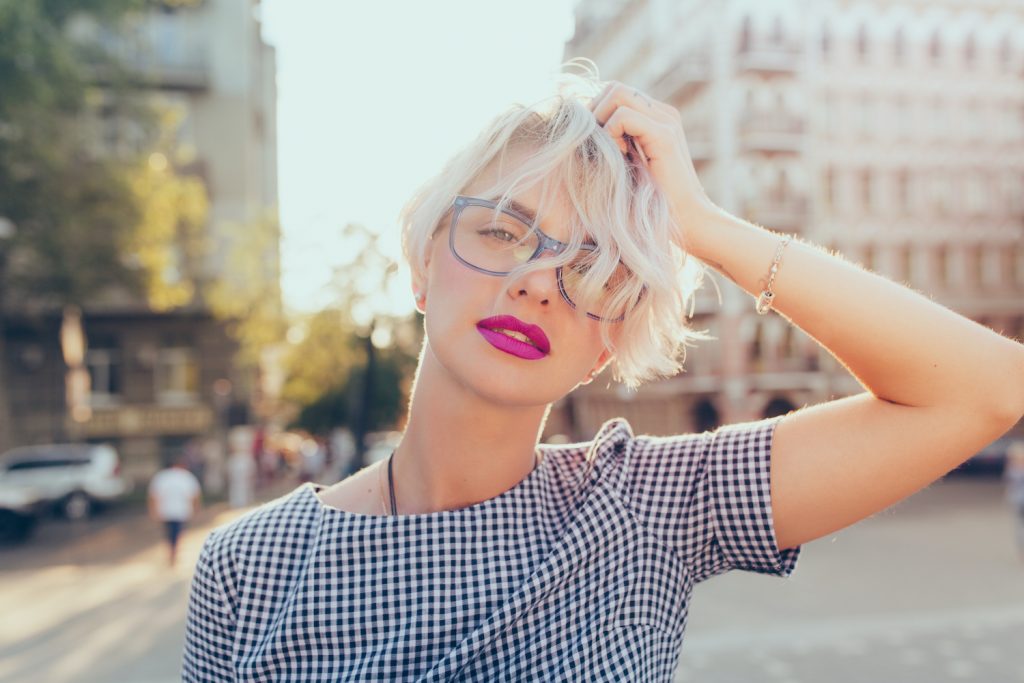 While many suggest short hairstyles are not flattering on round faces, the French bob haircut is the exception. Especially if you have curly or wavy textured hair, it can be a flattering hairstyle for this face shape.
How to Style Your French Bob
When it comes to styling a French bob, focus more on styling products rather than heating tools. After all, this Parsian hairstyle got its name from being effortless.
The secret to perfecting this style is texture. Our Hair Building Fibers will give you the appearance of that full texture that you want for this look. After washing your hair and allowing it to air dry, shake the hair fibers onto the sparse areas on your scalp. Then, gently pat the hair fibers in so they disperse.
For finishing touches, use our Fiberhold Spray to increase the hold of the fibers to your hair, and give you a great shine.
Do you want to give the French bob a try? Tell us what you think in the comments below!