The Best Fall Hair Colors of 2022
This article was originally published on September 22, 2020. It has been updated to reflect the latest hair trends.
With the cooler months approaching, it's time to start thinking about fall hair color trends! 
Not sure which color you want to try this season? Here are five fall 2022 hair color trends to inspire you.
1. Mahogany Red
No autumn hair color list is complete without an iconic reddish color. Mahogany red is a mix of brown and red shades to create a rich reddish brown. Since the red is subtle, it's a great low-maintenance option.
Mahogany red looks good on most but works best with naturally darker hair. You can make it complementary to your specific skin tone by making it warmer or cooler. To keep it warm, add more vibrant golden-red shades. To go cooler, opt for more violet-red shades in your hair.
2. Cinnamon
Fall hair colors can also be bright and vibrant. For fall 2022, cinnamon will be a popular bright shade. It's a medium brown with tones of orange and light red. Cinnamon is subtler than copper shades but brighter than auburn or other deep reds.
Cinnamon is a warm shade, so it typically looks best with warm skin undertones. If you have cool undertones and want to try this spicy color, ask your stylist to add more red instead of orange.
Since this shade is bright, you may find it requires more maintenance and touch-ups at the roots. Use Toppik Hair Building Fibers to conceal your roots and go longer between dye jobs.
3. Caramel Balayage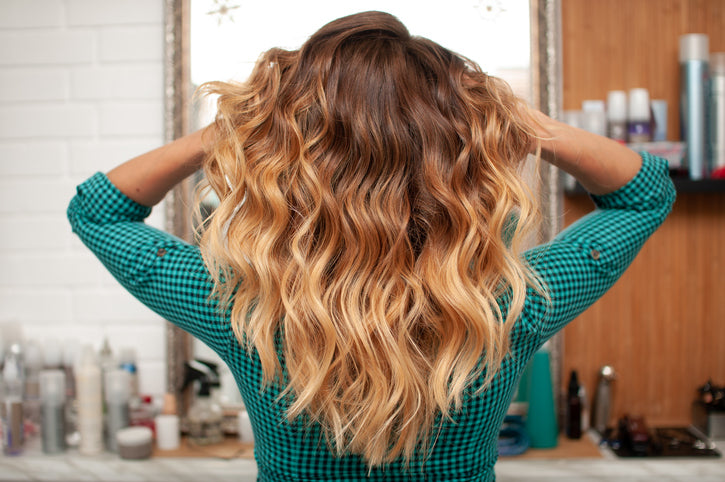 If you don't want to commit to a single all-over color, a caramel balayage is a perfect choice for fall. A caramel balayage helps add some brightness and warmth to naturally dark or medium brunettes.
Since color is applied only at the ends, a balayage is also healthier for your hair. Your stylist will use a balayage painting technique to create the caramel cascade in your hair. Your stylist will paint bright highlights on your ends, creating a seamless ombre.
A caramel balayage is subtle, versatile, and complements all skin tones. If you have cooler undertones, ask your stylist to add ash tones to your balayage. If you have warm undertones, ask for more golden tones in your balayage. You can also have your stylist paint the balayage higher or lower on your strands, depending on how bright or subtle you want your hair to look.
4. Dirty Blond
Dirty blond is perfect as a transition color to keep a sun-kissed appearance before moving into the colder months. Dirty blond is a medium blond with light brunette shades mixed in.
You can easily achieve a dirty blond shade if you have blond or light brunette hair to start. If you are a natural blond, ask your stylist to either add a brown shade all over or add in some brunette low lights. If you have light brunette hair, ask your stylist to add honey highlights to achieve this look.
5. Burgundy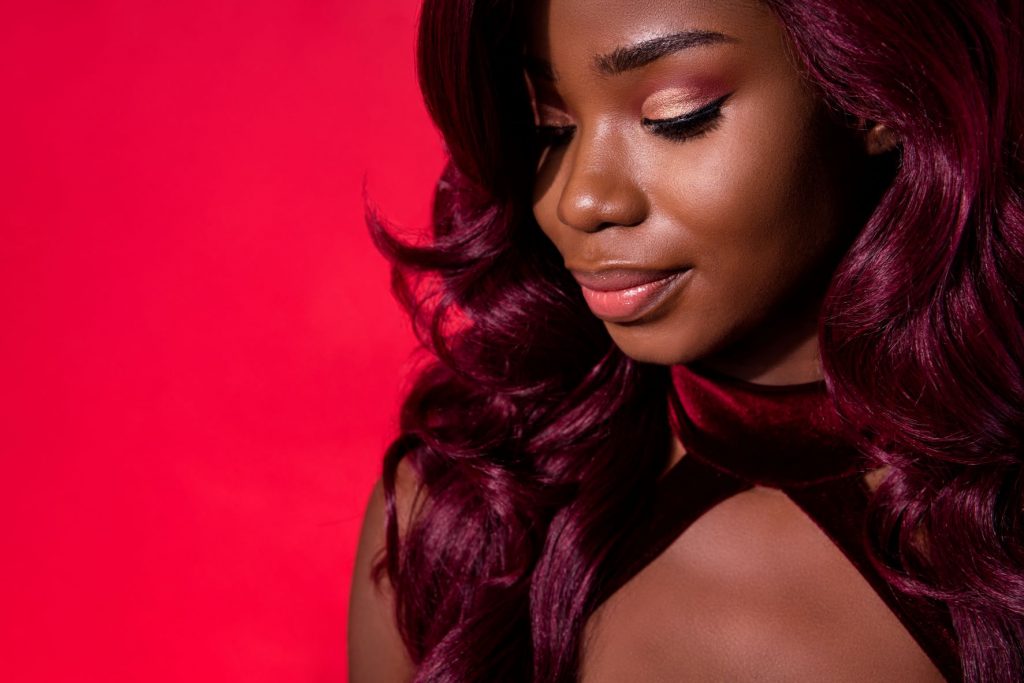 Burgundy is a reddish-brown shade that's a great transition color for fall and winter for naturally dark brunettes. Burgundy is similar to mahogany red, but with more violet rather than brown shades. This makes burgundy a more vibrant option over mahogany red.
Burgundy is more cool-toned, so it's great for cool-toned skin. If you have warm-toned skin, ask your stylist to mix some golden-reds with violet. If you have naturally dark hair, ask your stylist to add red and violet shades to your hair. If you have light brunette hair, you'll need to go darker while adding in red and violet.
– – –
Which fall 2022 hair color trend are you most excited to try? Tell us all about it in the comments below!