The 9 Best Hairstyles for Traveling
When traveling, we usually can't bring our usual arsenal of products and styling tools to ensure that every day is a good hair day. Suitcase space is at a premium, especially when we fly! Luckily, these easy hairstyles go from the plane to out on the town with minimal touch-ups. Spend less time styling your hair and more time exploring your destination with these easy travel hairstyles. Vacation selfie approved! Keep reading for the best travel hairstyles. 
9 Easy Hairstyles for Your Next Flight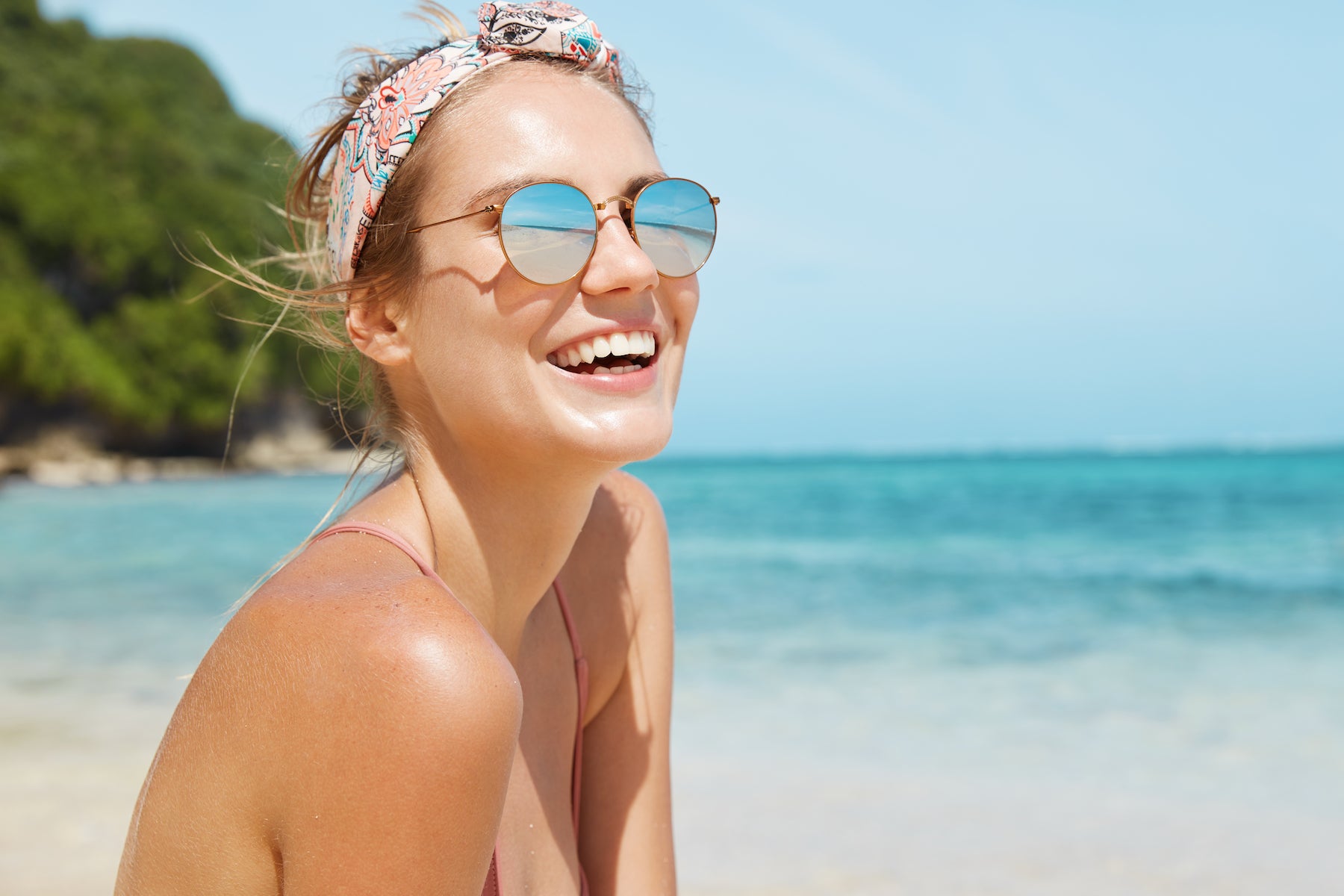 Simple Hairstyle #1: Bun with a Headband
The messy bun is our go-to easy hairstyle for air travel because it takes less than 10 seconds to style (perfect for early flights). This quick and easy hairstyle is also a chic way to disguise greasy roots. When you reach your destination, add a dash of glam with a sparkly headband. A spritz of Toppik Hair Building Fibers will hide any scalp show-through, add thickness to locks that have fallen flat, and help polish your look.

Simple Hairstyle #2: Space Buns
Are your roots looking oily after taking the red-eye? Perfect. This on-trend, easy travel hairstyle looks better with slightly dirty hair. Sprinkle your roots with a little bit of powdered dry shampoo like Batiste™. Then part your hair down the middle and tie each section into a top knot. Place the knots high so they don't press against the headrest on the flight. Use a couple of bobby pins to help secure the space buns, and you have an easy airport hairstyle!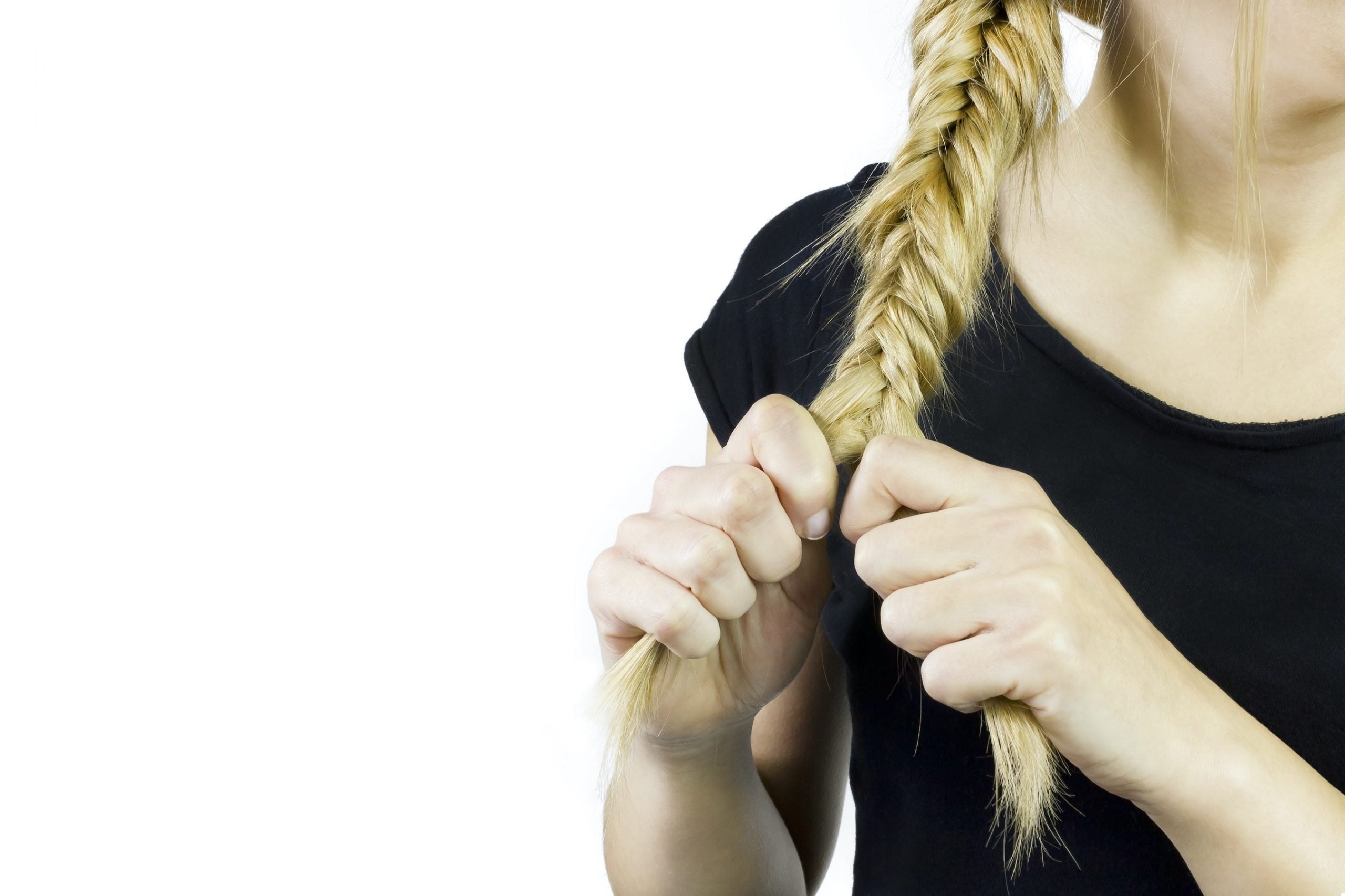 Simple Hairstyle #3: Fishtail Braid
Braids make excellent, easy travel hairstyles because they can cause less breakage than ponytails. We love the fishtail braid because it looks complicated but is a surprisingly easy hairstyle. 
First, divide your hair into two sections. Take a small piece from the outside of the left section, wrap it over the top of that left section, and tuck it underneath the right section. Repeat this step on the other side, wrapping a small piece of hair from the right section underneath the left section. Continue alternating these steps between the left and right sections until all hair is braided, then secure with a hair tie.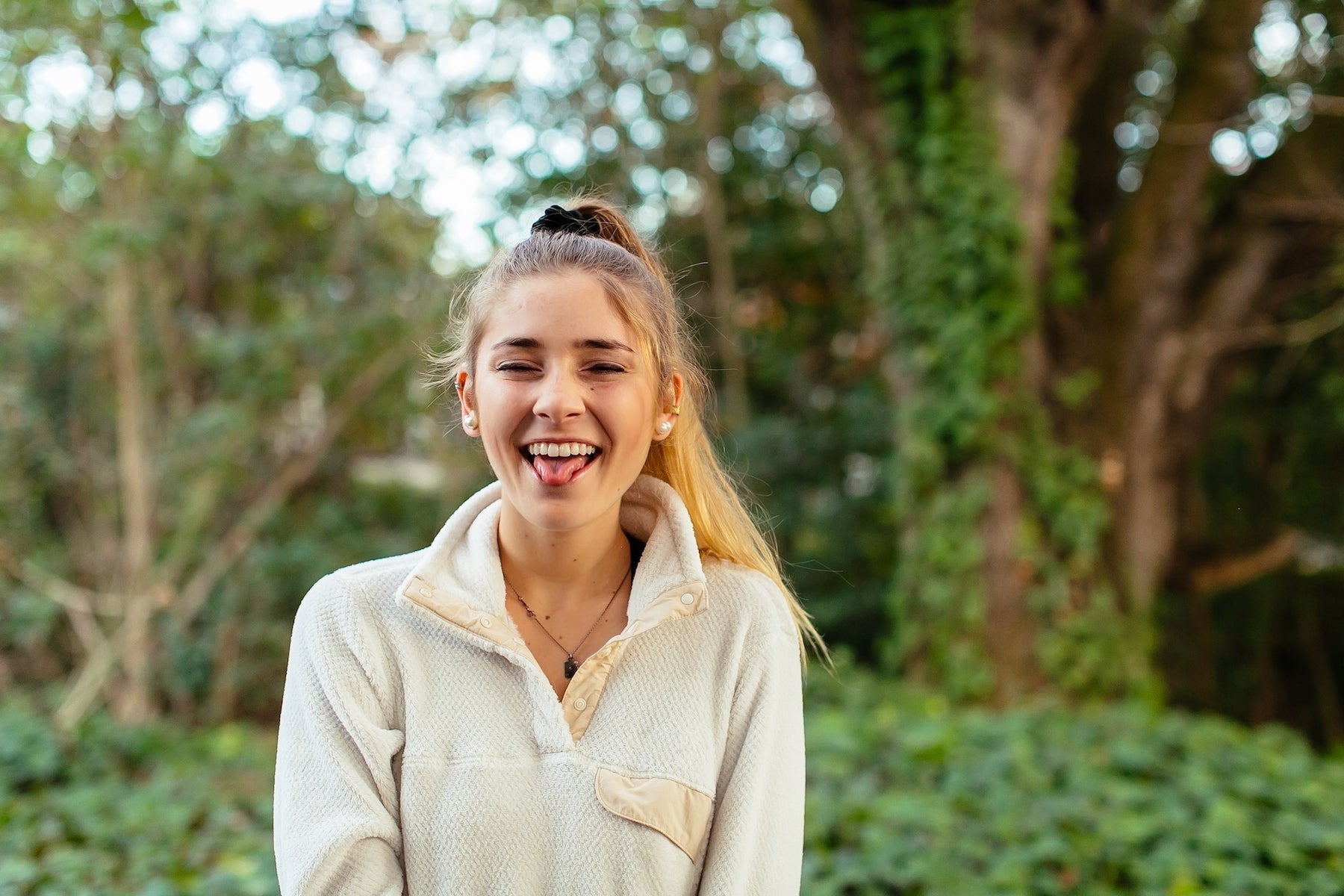 Simple Hairstyle #4: Add a Scrunchie
The easiest way to make messy hair look Instagram-ready? Add a scrunchie! These soft fabric hair ties look cute and give hair extra volume. Plus, since they're soft, they're less likely to cause breakage than other hair ties. Tie your hair in a half ponytail or a top knot for an easy hairstyle. Bonus points if you match your scrunchie to your outfit!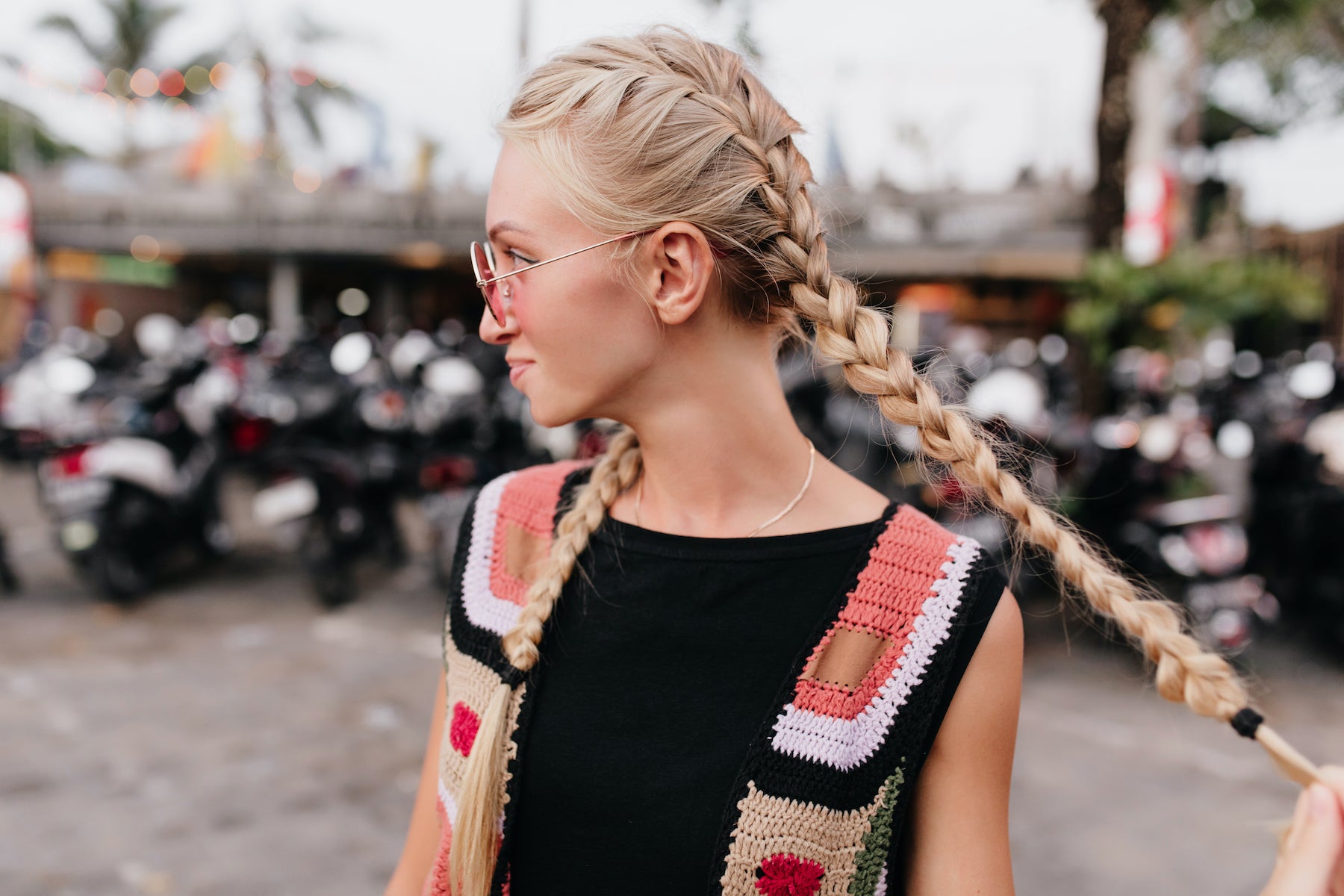 Simple Hairstyle #5: French Braid
Going to the beach? Try a single or double French braid. French braids hold every hair firmly in place, ensuring that hair stays tangle-free even in water or on windy days. Plus, this look has another easy hairstyle built-in: you can undo your braid in the evening for effortlessly cool waves.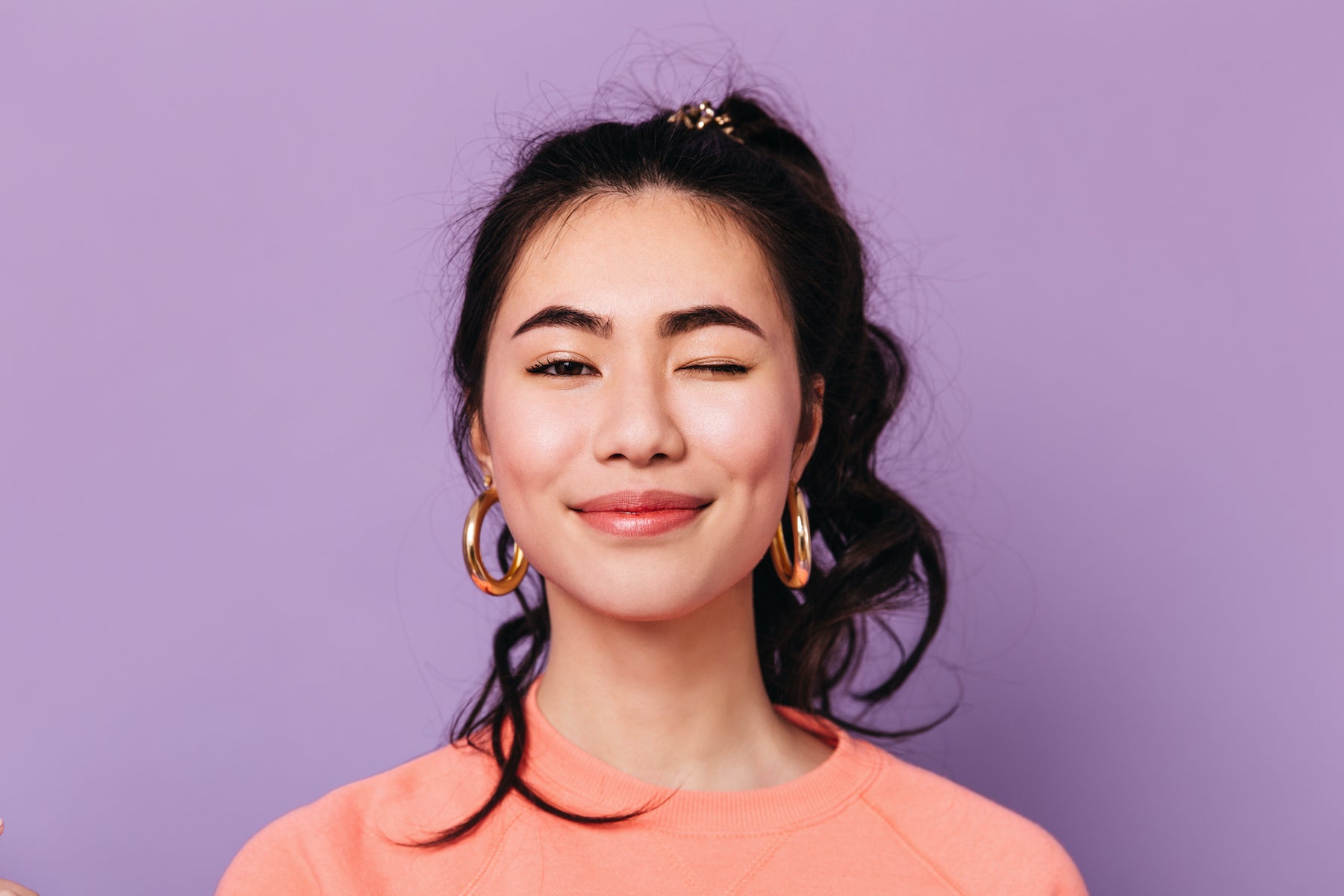 Simple Hairstyle #6: High Ponytail
Make a traditional ponytail into an airplane-ready style by moving up its placement to the crown of your head. That way, your ponytail won't press against the headrest on the airplane. To minimize breakage, secure the ponytail with a scrunchie rather than an elastic hair tie.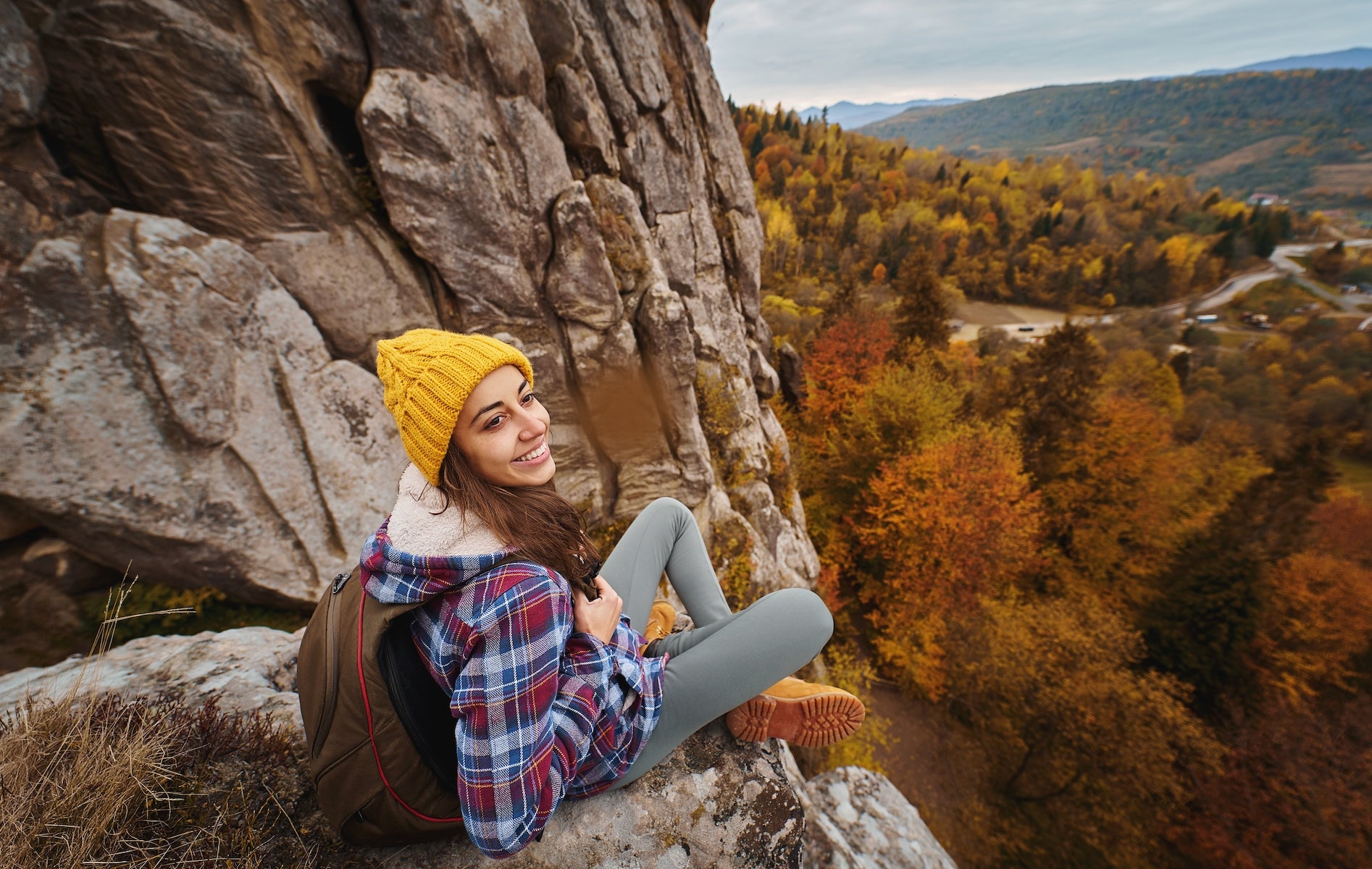 Simple Hairstyle #7: Wear a Beanie
When in doubt, wear a beanie. A soft knit hat hides greasy roots and messy hair. Plus, you can pull it down over your eyes for an eye mask in a pinch! You can either wear your hair down or pull your hair into two loose braids – either make a great hairstyle for airplane travel!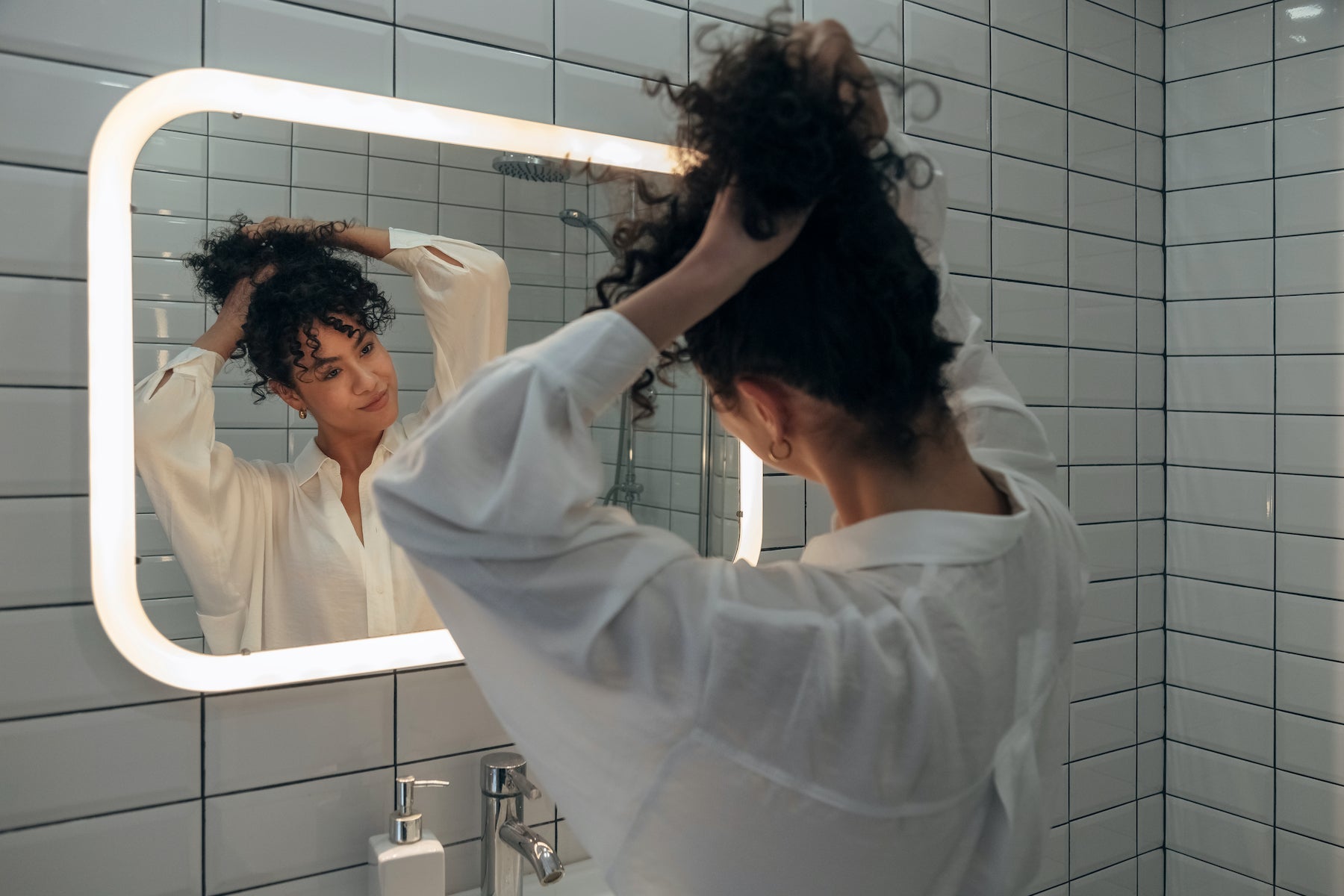 Simple Hairstyle #8: Pineapple Ponytail
We love this travel-friendly look for curly-haired ladies. For an effortless pineapple ponytail, apply hair oil to the ends to keep strands moisturized in-flight, then secure the hair with a spiral hair tie at the crown. Finally, add a scarf for an extra pop of color.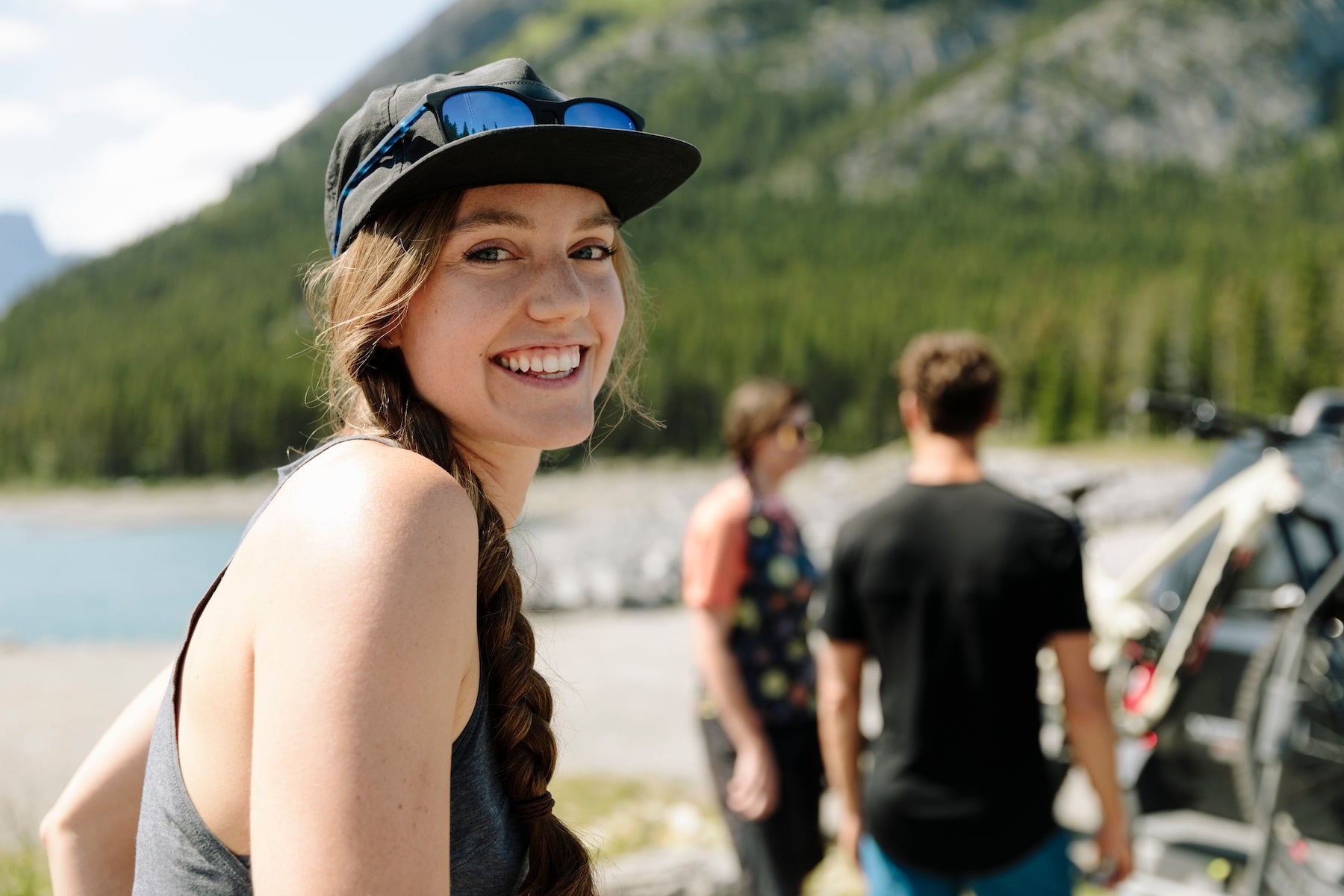 Simple Hairstyle #9:  Low Side Braid
Pulling your braid to the side means your hair won't rub up against the back of your headrest. Plus, this airplane hairstyle couldn't be more effortless! Pull hair to the side, braid, and secure it with a hair tie. If your hair is above collarbone length, use a bobby pin to secure the back and keep this side-parted style in place.
Are you going on vacation soon? Will you try any of these easy vacation hairstyles? Let us know in the comments!