Best DIY Hair Thickening Mask
Hair masks are great ways to strengthen and add shine to hair, which is especially important if your hair is dry or thinning. However, professional hair masks can be expensive. Luckily, you can make your own DIY hair mask at home with ingredients you probably already have in the kitchen. Whether your hair is dry, thinning or oily, keep reading for a recipe for the best hair mask that you can make at home!

5 Foolproof DIY Hair Mask Recipes
1. For Long-Lasting Moisture: Coconut Oil Hair Mask
Coconut oil has fatty acids that moisturize hair to help prevent breakage, which can help hair look like it's growing faster. This recipe also uses honey, which is a natural humectant. Translation? It helps to hold moisture in your strands. So the combination of coconut oil plus honey in this DIY hair mask can help boost hydration to parched, damaged strands.

Instructions:
Mix 1 tablespoon of melted extra virgin coconut oil with 1 tablespoon of honey.
Apply evenly to hair from roots to tips, then cover with a shower cap.
Allow the mixture to soak into hair and work its magic for 20 to 30 minutes.
Wash hair with Toppik Hair Building Shampoo, then enjoy softer and more moisturized hair.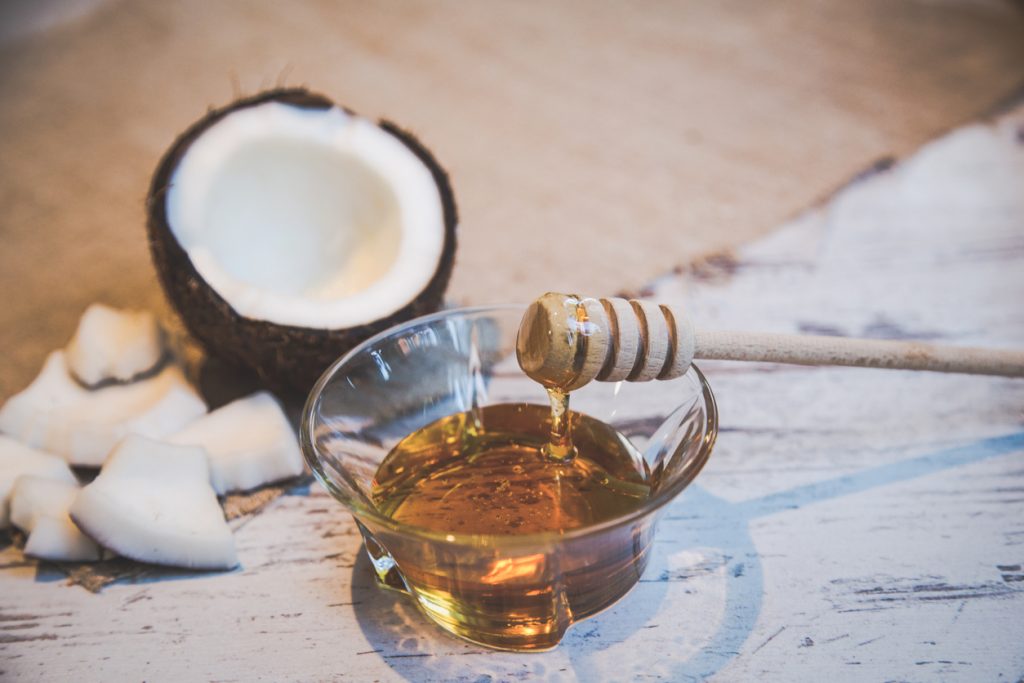 2. For Deep Hydration & Scalp Soothing: Avocado Hair Mask
Avocados are an ideal ingredient for nourishing your hair with much-needed moisture. Why? Because they're rich in hair-healthy polyunsaturated and monounsaturated fatty acids (aka the "good" fats). This DIY hair mask also contains aloe, which has anti-inflammatory properties that help soothe the scalp. Both ingredients are excellent sources of vitamins and minerals that nourish hair from the outside in.

Instructions:
In a blender or food processor, mix together 1 ripe avocado with 2 tablespoons of natural aloe vera gel and 1 teaspoon of melted coconut oil.
Apply the mixture from the roots to the tips of your hair and massage into your scalp.
Allow the homemade hair mask to sit on your locks for at least 20 minutes.
Wash hair with shampoo and conditioner, then style as usual.
3. For Strength & Breakage Prevention: Egg Hair Mask
This egg-based concoction is the best hair mask for preventing breakage. Why? Because the protein found in eggs restores hair's natural strength by reinforcing its structure.

Instructions:
Combine 1 egg, 1 tablespoon of coconut oil, ½ teaspoon of honey, and 1/2 of a ripe avocado.
Apply to hair and let the mask work its magic for at least 30 minutes.
Wash out with a gentle shampoo like Toppik Hair Building Shampoo.
4. For Hair Thickening: Lavender & Rosemary DIY Hair Mask
Lavender and rosemary don't just smell amazing. A scientific study1 showed that daily scalp massages with a mixture of lavender, rosemary and other essential oils can actually help promote hair growth. That's a pretty strong claim that needs more study. But if you're looking for healthy-looking hair and scalp on the outside, those results could mean this is just about the best hair thickening mask.

Instructions:
In a small bowl, mix together 5-10 drops of lavender essential oil, 5-10 drops of rosemary essential oil, and 2 tablespoons of melted coconut oil.
Apply to hair, paying special attention to the roots where hair growth occurs. Massage mask into the scalp.
Allow to sit for at least 45 minutes, then wash out with shampoo. If you have fine hair, you may need to wash hair twice to get all of the oil out.
Use once per week for healthy hair and scalp.
5. For Moisture & Elasticity: Banana DIY Hair Mask
Dry, brittle hair tends to lack elasticity, which can result in breakage and hair thinning. No thanks! This homemade hair mask uses bananas to restore hair's elasticity, which makes this our best mask for dry hair. Bananas are rich in natural oils and hair-healthy nutrients, so they can help restore bounce and resilience to dried-out locks.

Instructions:
In a blender, combine 1 ripe banana with 2 tablespoons of olive oil and 1 tablespoon of raw honey.
Apply mixture to damp hair, then cover with plastic wrap and allow to sit for at least 30 minutes.
Use once per week for best moisturizing results.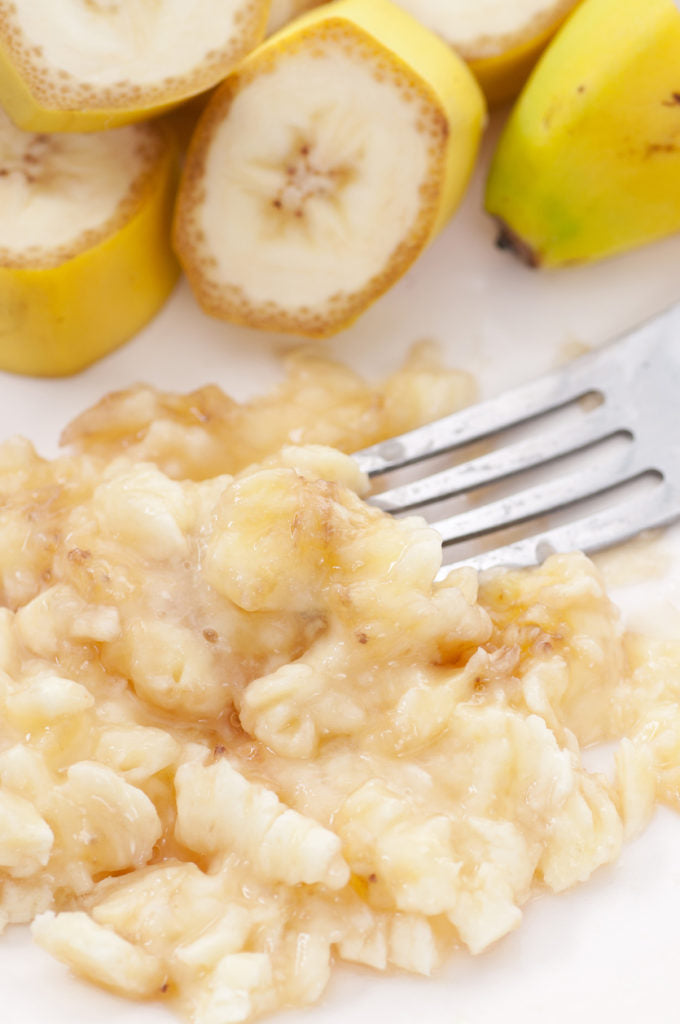 An Easier Way to Get Thicker-Looking Hair Now
DIY hair masks can be messy. Plus, it takes time to mix them, apply them to hair, and then wash them out. They're fun for a night in, but what if you want thicker-looking hair right now?

Try Toppik Hair Building Fibers! Toppik Hair Fibers are statically charged, keratin fibers that cling to your existing hair. Hair looks naturally thicker and fuller—instantly! Toppik Fibers are an excellent way to camouflage fine or thinning hair. Plus, they last until the next time you wash your hair so you don't need to worry about them coming off.
Remember: when making your own beauty and hair care recipes, always do a small skin test first to be sure you're not sensitive to any of the ingredients before fully applying the mixture to your skin or hair. And of course, if you have known allergies or sensitivities to any of the ingredients, please don't use them.

Do you have a favorite homemade hair mask? Share your recipe with other readers in the comment section below!

1Hay, IC; Arch Dermatol. 1998.