The Best Bob Haircuts for Thin Hair
With more and more celebrities going for the "big chop", bob haircuts are the hot style of 2019. But bob haircuts are also a smart choice for thin hair. Not only are they chic, but bob cuts actually can make thin hair look thicker and fuller. These bob haircuts for thin hair are so cute, you'll want to book an appointment with your hairstylist stat! Keep reading for our favorite bob haircuts for thin hair, and how Toppik can help you style your new look.
7 Short Bob Haircuts for Thin Hair
Choppy with Face-Framing Layers
This choppy, jaw-skimming short bob haircut works great with all hair types. However, we especially love this style on wavy hair. And it couldn't be easier to style! Wash hair with Toppik Hair Building Shampoo and Conditioner for healthy-looking hair. To add extra fullness, apply a small amount of Toppik Hair Fattener Advanced Thickening Serum to damp hair. Finally, just air-dry and let your natural hair texture do all the work to make your hair look thicker! You could also blow-dry with a diffuser if you're pressed for time.
Sleek & Blunt
This ultra-chic hairstyle is a great way to dress up a bob cut. Any hair texture can achieve this look with the help of a flat iron. However, since we frequently recommend that our readers skip hot tools, we think this style works best for straight hair.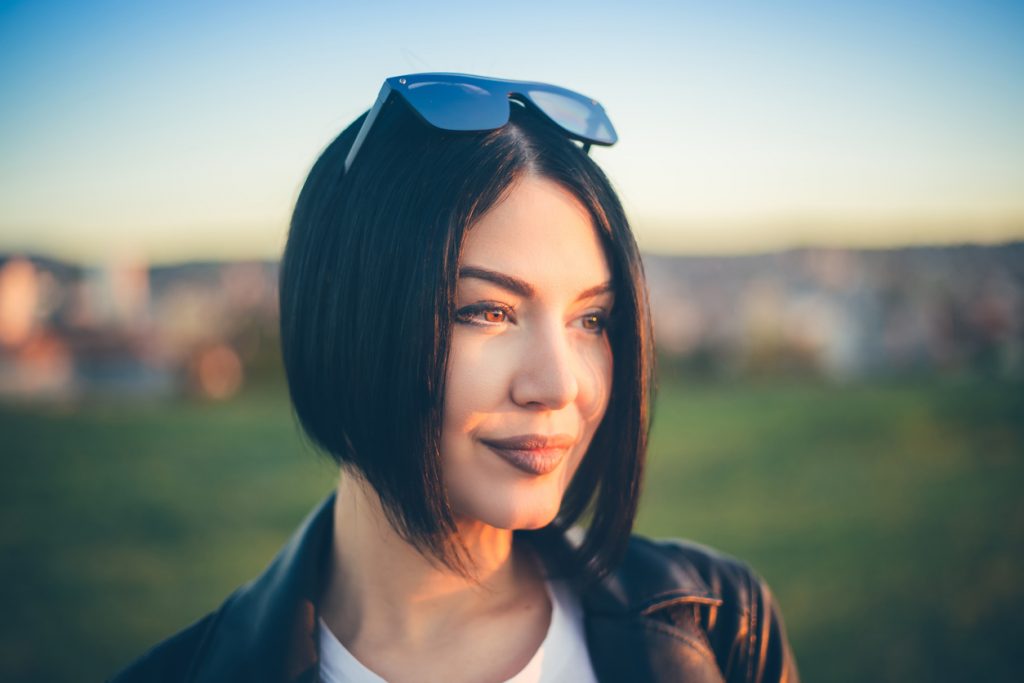 Blunt Lob
If the thought of chopping off your long hair is too daunting, then a lob — a long bob — could be the perfect solution. This shoulder-skimming bob haircut makes thin hair look fuller and healthier while still maintaining the illusion of length. Plus, it works well for all hair textures.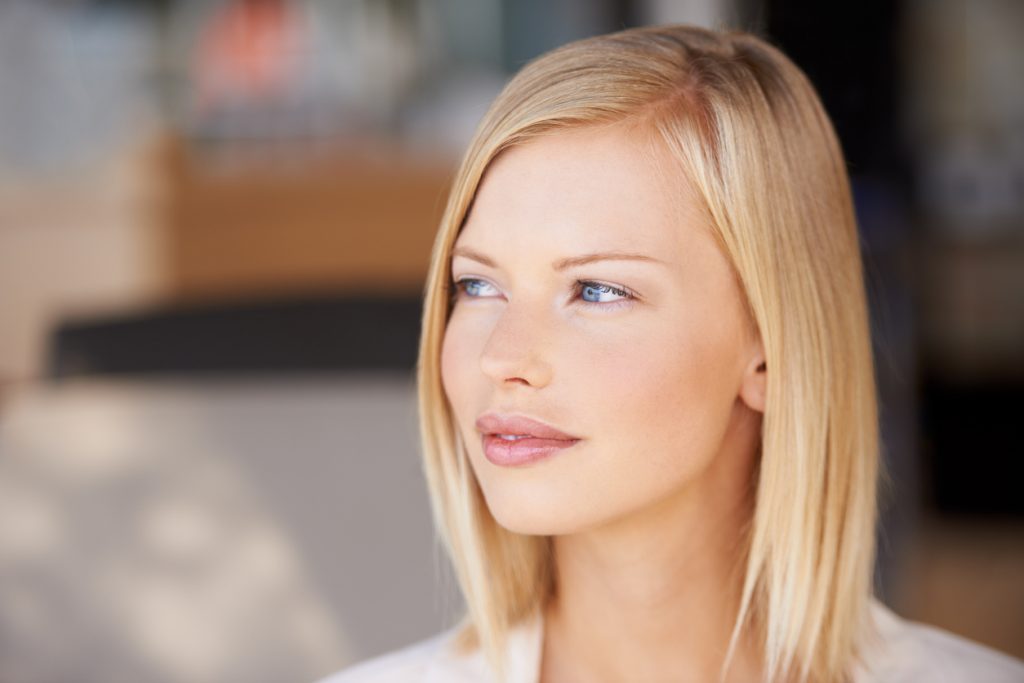 Wavy & Blunt
Subtle, S-shaped waves give this hairstyle movement and texture. Plus, waves are the perfect way to fake fuller-looking hair. If you don't have naturally wavy hair, you can create loose waves without heat.
How to achieve this look:
Divide hair into two sections, one on each side of your natural part.
Using a spray bottle, dampen hair with water. Then apply a small amount of Toppik Hair Fattener Advanced Thickening Serum.
Take a small section of hair near your face and twist towards the back of your head. Take another small section of hair and twist again, holding the twist against the scalp. Repeat this process until you've twisted all the hair in the section. It's like a French braid, but with a twist!
Fasten the twist with a fabric hair tie and repeat the process on the other side.
Leave the twists in until hair dries, or sleep in the twists overnight. Then remove the hair ties and finger comb the waves.
Voila! You have voluminous, beachy waves without any heat damage.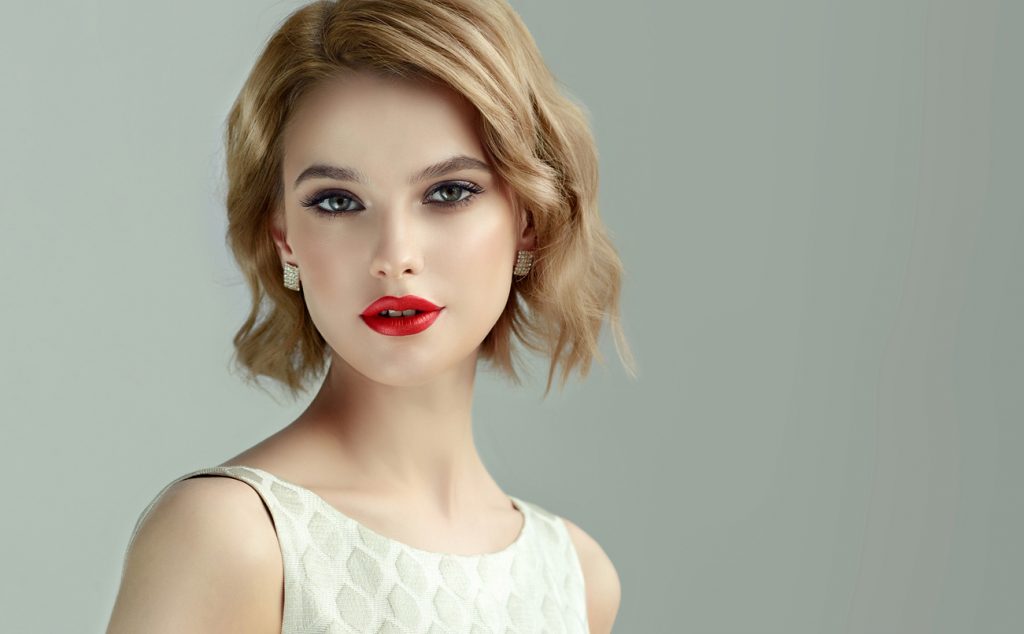 Hollywood Waves
Update your bob haircut for formal events with this vintage-inspired hairstyle. Start by dividing hair into one-inch sections and wrap hair in hot rollers. Be careful to align the hot rollers neatly so all the curls on each side are facing in the same direction. Leave the rollers in and allow them to cool while you do your makeup and finish getting ready. Carefully remove the rollers and then gently brush through the curls to create sleek waves. Finally, mist hair with light hold hairspray. And you're ready for your close-up!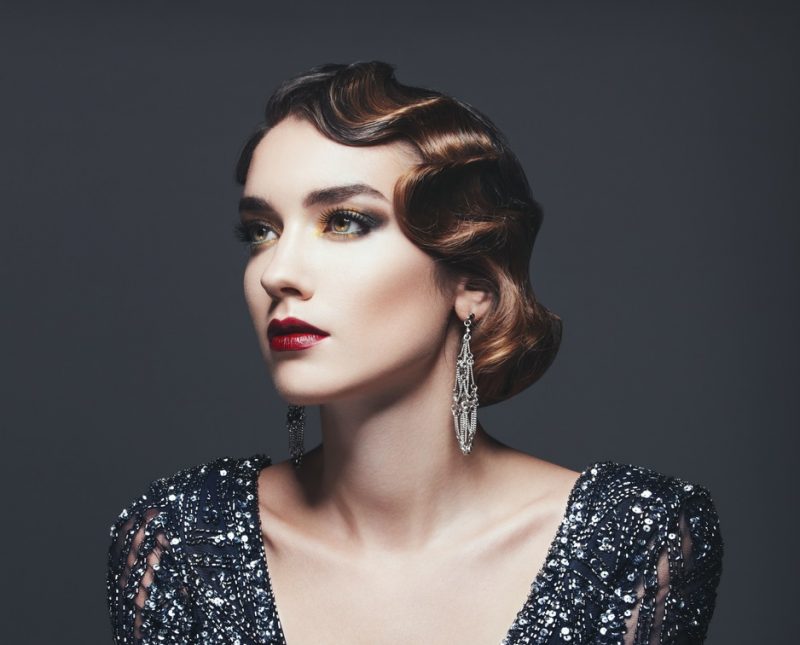 Bob with Fringe
Contrary to popular belief, women with thin hair can pull off bangs. In fact, a fringe can help your hair look thicker by bringing more hair volume to the front. And this bob haircut works for all hair types – even curly hair! In fact, curly bangs are having a moment right now.
Ask your hairstylist for a short bob somewhere between jaw and shoulder length with a choppy fringe. Then use Toppik Hair Building Fibers to instantly disguise any scalp show-through around your bangs.
Curled-Under Bob
This supermodel-inspired hairstyle is a great way to dress up your bob for a night out. The Curled-Under Bob works best for straight or wavy hair, but can be accomplished on any hair texture with the help of a flat iron.
Use a curling brush to flip the ends of your bob under. If you don't have a curling brush, you can use a round brush and hair dryer to flip the ends under.
Are you considering a bob haircut for thin hair? Let us know in the comments!