7 Steps to Add Volume to Fine Hair
Do you struggle with fine hair that looks flat? Luckily, there are seven ways to add volume to thin hair naturally.
Keep reading to learn what these seven methods are and how to implement them in your routine.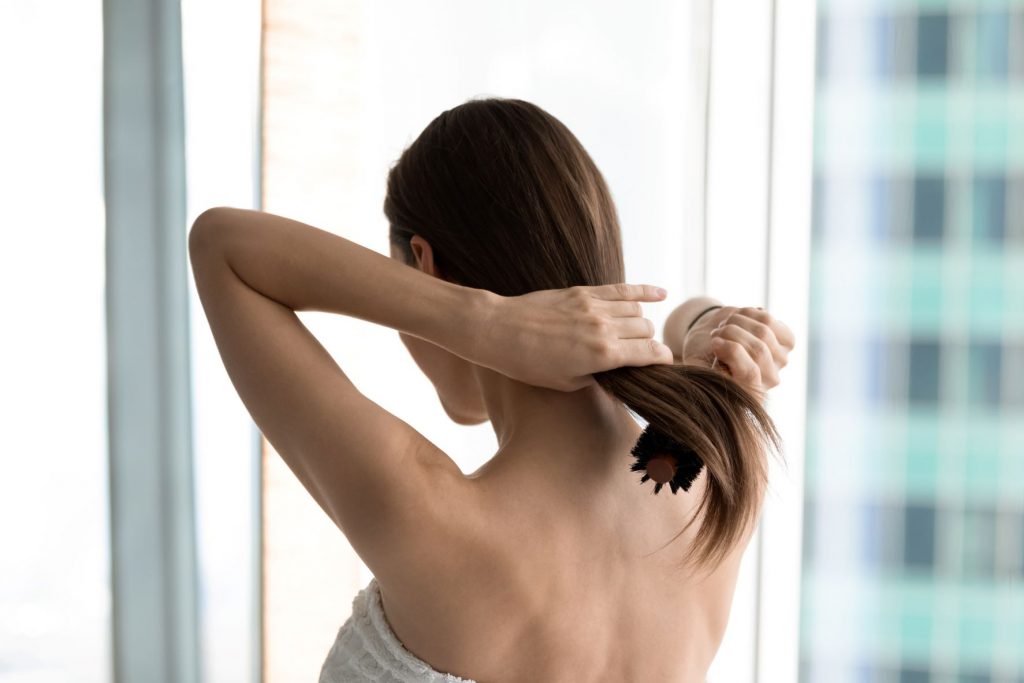 1. Tease Your Roots
Teasing your hair can add volume and thickness to both your roots and the body of your hair. Although this is an excellent style for special occasions, frequent teasing may damage your hair cuticle over time.
How to Tease Fine Hair:
Take a comb and begin sectioning apart your hair.
Take a section (around 2-3 inches in width) and insert the comb between your hair strands close to the root.
Move the comb up and down in short movements until you see hair volume.
Go slowly so you don't create tangles or knots.
2. Use Hair Building Fibers
Another way to add volume to fine hair is using the Toppik Hair Building Fibers. They blend undetectably with existing hair strands and instantly conceal hair loss.
How to Apply Hair Building Fibers:
Dry or style your hair as usual. Then shake Toppik Hair Building Fibers onto thinning areas.
Pat your hair to disperse the hair fibers. If desired, lightly comb, brush, or style hair after applying.
For longer-lasting results, follow with the Toppik FiberHold Spray. For a more precise application, use the Toppik Spray Applicator attachment. For natural-looking applications along the hairline, use with the Toppik Hairline Optimizer.
3. Blow-Dry with Your Head Upside-Down
Drying your hair right side up can flatten hair at the roots. When drying upside down, you dry the hair away from the scalp which adds volume to fine hair.
Tips for Blow Drying Your Hair Upside-Down:
Use heat protectants to preserve hair health.
Blow-dry your hair when it's damp, not wet, or else you can damage it.
Use low heat as fine hair is vulnerable to hot heat.
Detangle your hair before blow-drying it.
Keep the hairdryer at least two inches from your hair to keep from over drying it.
Don't hover over one section for too long.
4. Try a Volumizing Haircut
Sometimes a good haircut can do wonders for adding volume to fine hair. Below are four haircuts and styles that add volume.
4 Haircuts and Styles That Add Volume:
Layers – Adding layers can make your hair appear fuller all around.
Bob – Long hair is heavy, which means it can weigh down your roots and make them appear flat. A short haircut can reduce the weighted appearance.
Lob – A lob is a great in-between cut to keep the weight down while still allowing you to style convenient updos like ponytails.
Add Bangs – Both blunt and side-swept bangs can help make your crown area appear fuller.
5. Add Dry Shampoo to Your Routine
Dry shampoos add volume to fine hair by absorbing excess oil on your scalp and lifting the hair. They also help you go longer between washes which helps prevent over-washing.
Steps for Using Dry Shampoo to Add Volume:
Brush and section your hair.
Aim the dry shampoo a foot away from your head and spray in small bursts. Only apply dry shampoo to the oily areas of your scalp.
Gently pat and rub the dry shampoo into your scalp.
Continue until you've covered each oily patch.
Brush through your hair to remove any excess dry shampoo.
6. Change Your Part
Changing your part is the fastest way to create volume in fine hair.
3 Types of Hair Parts for Hair Volume:
​​Side Part – A subtle side part can quickly add volume to fine hair. You can use a comb to part it or simply flip your hair around to see if that adds volume.
Deep Side Part – If you want dramatic volume, try parting your hair near your temples.
Zig-Zag – A zig-zag part can create dimension and conceal thinning hair at the scalp. Try parting sections of your hair in different directions using a wide-tooth comb.
7. Use Heatless Hair Tools
A great way to add volume to fine hair is styling it without heat tools. Below are some ways to create heatless volumizing curls.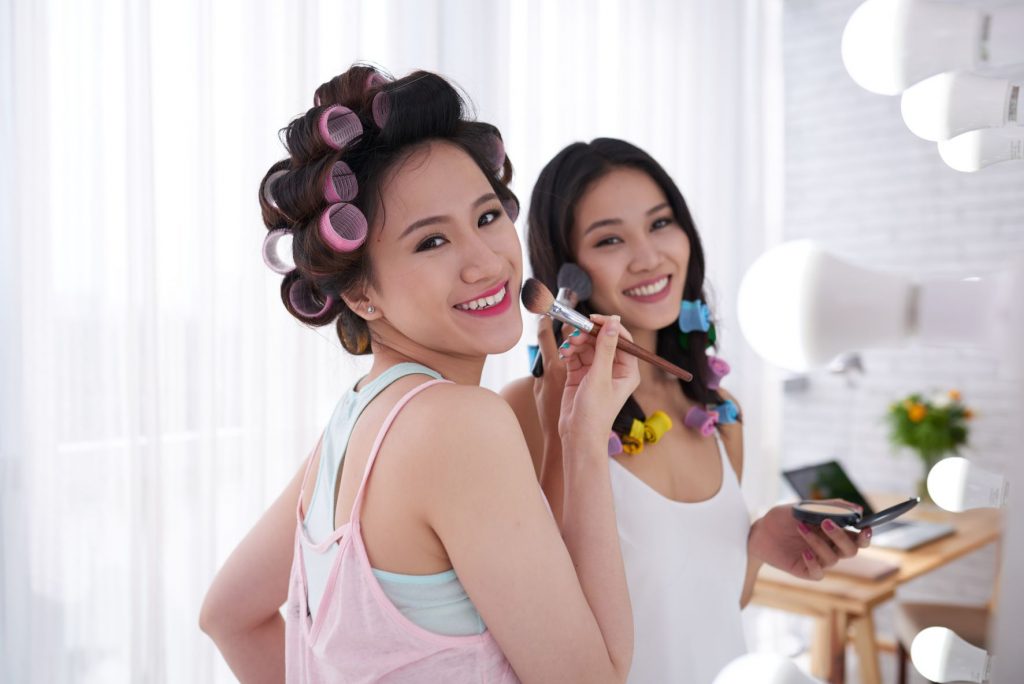 3 Heatless Styles for Hair Volume:
Braiding – Sleeping in loose braids can give you voluminous waves by morning.
Rollers – Using rollers instead of a curling iron can give you voluminous curls while keeping your strands glossy.
Ribbon wraps – Wrapping your hair in ribbon wraps creates large, bouncy curls and they're more comfortable than rollers.
– – –
How do you add volume to fine hair? Tell us in the comments!