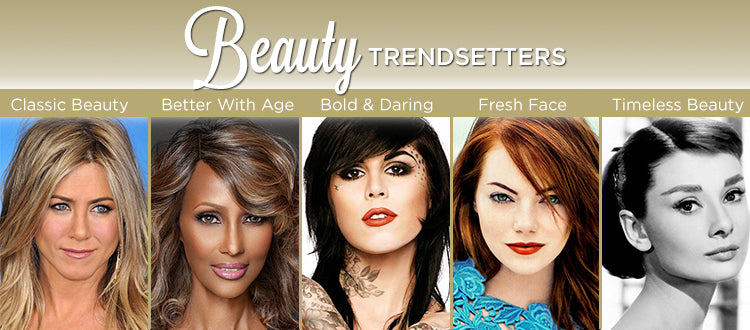 See Who's Inspiring Us for National Mentoring Month
What does it mean to inspire?
We are constantly looking for sources of inspiration. Whether it comes from a person, mother nature, a moving performance, a dynamic movie or book that transports you to another place and time, or for many, Pinterest – there are countless ways that we can be inspired each and every day.
Often though it is a person that excites our creativity and makes us feel that we have the potential to accomplish even our wildest dreams. It might come in the form of two hard-working parents raising their kids, or a boss motivating us to do our best work, whatever the reason, this person or group of people pushes our will to work harder and strive to achieve things we might not realize are in our reach.
The month of January is recognized as National Mentoring Month, and is a time where we can honor our mentors and those who have inspired us in some way. Perhaps you are a mentor to someone, and in all likelihood if you are, you too had a mentor at some point who inspired you to impart some knowledge and wisdom onto someone else.
A mentor can even take the shape of an icon, if they are truly noteworthy. And in the category of beauty, there is no shortage of women who have inspired us over the years.
Therefore as we recognize National Mentoring Month, we want to take note of some of the women over time who have inspired us in some way and have become worthy of the term beauty icon.
Classic Beauties
These classic beauties have taught us that less is more when it comes to hair, beauty, and overall presence.
With these women, simplicity is what makes them beautiful. They're women who know themselves, and do not need clothes, makeup, or hair to outshine their personalities. Their natural grace and charm are what we hope we too are able to exude when we are in the presence of others. Whether dressed up in a black dress or carefree in jeans and a tee, the confidence and poise these beauties possess are what draw others to them. They're naturally beautiful, and have taught us that beauty comes from within.
Ageless Beauties
When everyone in Hollywood expects you to look young forever, despite your age, it's refreshing to see these women have not only aged well, but aged gracefully.
They don't seem to be pretending to be someone or something they're not, either by dressing young or hiding their age, a quality we admire. Their healthy lifestyles, eating habits, activity and exercise interests, and zestful personalities, are inspiration for how we can live our lives and have fun as we age. As we grow older, we hope to feel more comfortable with ourselves and let go of the insecurities that may have troubled us when we were younger. These women are proof that aging is about knowing yourself and staying true to who you are. Their beauty is mesmerizing, and proves that beauty can be ageless.
Bold & Daring Beauties
Every so often there are those who step outside of society's comfort zone to create looks that are refreshingly bold and unique.
While we may not think we can emulate these stars, their fearlessness in beauty and fashion provide ideas for us that are both noteworthy and trendsetting. We appreciate them for the risks they take, because they inspire us to step outside our comfort zones as well. These women continue to push the bar in terms of beauty standards and looks they create, and inspire trends all over the world. Seeing beauty from their perspective allows us to try new, daring looks we might not have had the courage to try before.
Fresh Face Beauties
These up and coming actresses are poised to take over the red carpet, and their clean, simple beauty regimes have us all taking note.
As these women explore new trends and continue to see success, we're amazed at how easily they transition into different beauty looks. Whether it's old Hollywood glamour, a bold lip color, a "no makeup" look, or a daring eyeshadow, these women are able to pull off every look without seeming overdone. Their makeup is a compliment to their natural skin tone, always making them look like their skin is glowing, healthy, and the epitome of youth. Taking makeup cues from them is one way to emulate their overall style and admire their approach to beauty.
Timeless Beauties
There is something almost magical about these old Hollywood starlets.
These women have inspired so many generations of women, from the wavy hair and dewy makeup to the fashion trends themselves, we never tire of seeing looks inspired by Marlene Dietrich, Sophia Loren, Grace Kelly, or Rita Hayworth, to name just a few. They continue to have an influence in the way we think about and create beauty looks, and their classic, timeless style is never considered old-fashioned. They were able to keep things classy while still looking sexy, which is a trait many women look to mimic today.
Which celebrity women do you consider to be beauty icons? Share a story about a person who was an inspiration to you in the comments section below!
Stay In the Know
We hope we sparked your imagination this week, and come back next week to read about a special promotion we're running on the Toppik website!
If you want to be the first to know about new posts to the Hair Toppiks Blog, sign up for the Toppik VIP list to receive an email a couple times per month or check us out on Facebook!