Rosemary Oil for Hair Growth
It's normal to feel skeptical about using essential oils for hair growth. However, rosemary oil has been extensively researched for its hair benefits and has shown positive results.
We'll tell you all about the data and benefits of using rosemary oil for hair growth. We'll also give you a hair mask recipe to try, along with tips for using it in your hair routine.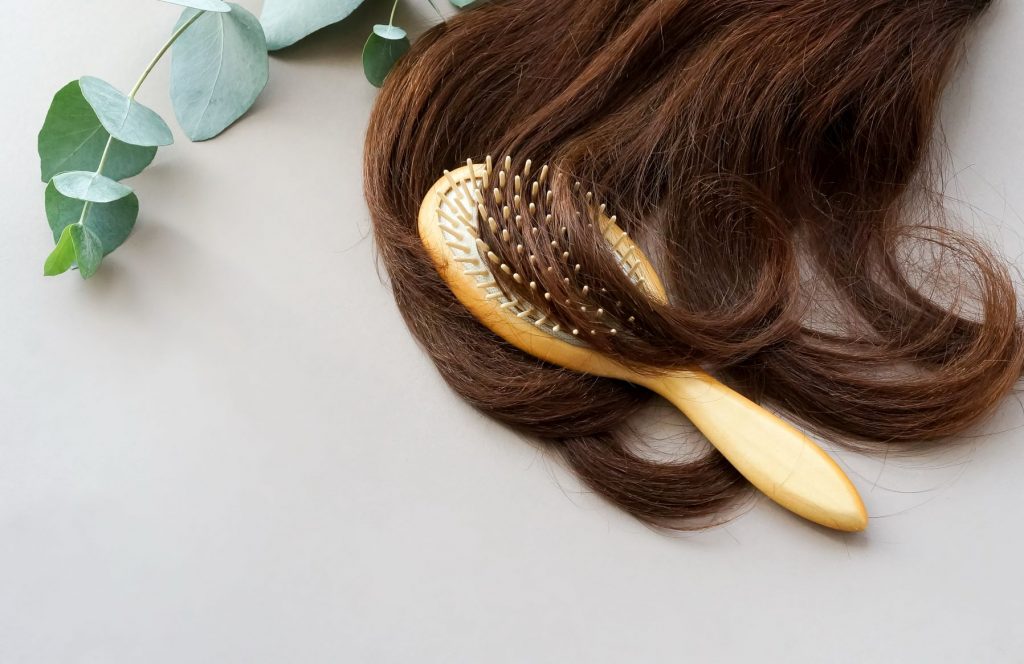 Does Using Rosemary Oil for Hair Growth Work?
There have been many studies on rosemary oil for hair growth, and most of the results have been positive. While it may not help everyone, using rosemary oil for hair growth has a decent amount of data to back it up.
In one study, rosemary oil was used on mice experiencing hair loss from induced testosterone treatments. The results? Rosemary oil was proven to help stimulate hair regrowth on hair loss patches in mice.
Aromatherapy oils (including rosemary oil) were also studied in patients with alopecia areata. Aromatherapy oils were found to be more effective for treating alopecia areata than carrier oils. Another study found that rosemary oil was almost as effective as minoxidil 2% ​​(Rogaine).
Rosemary Oil Benefits for Hair
Rosemary oil has many benefits for supporting healthy hair growth. Rosemary oil is:
Anti-inflammatory – Rosemary oil can help soothe an inflamed scalp.
Anti-fungal and anti-bacterial – Rosemary oil is anti-bacterial, which can be beneficial in removing dandruff.
Soothing – Stress can cause hair loss-related issues, and the calming scent of rosemary oil may help stress-related hair loss (though no studies have verified this claim).
Skin-protecting – Rosemary oil contains carnosic acid (an antioxidant), which can help protect against free radicals and may prevent UV damage.
Blood circulation-boosting – Rosemary oil promotes healthy blood circulation, which helps keep your hair follicles healthy.
How Do I Use Rosemary Oil for Hair Growth?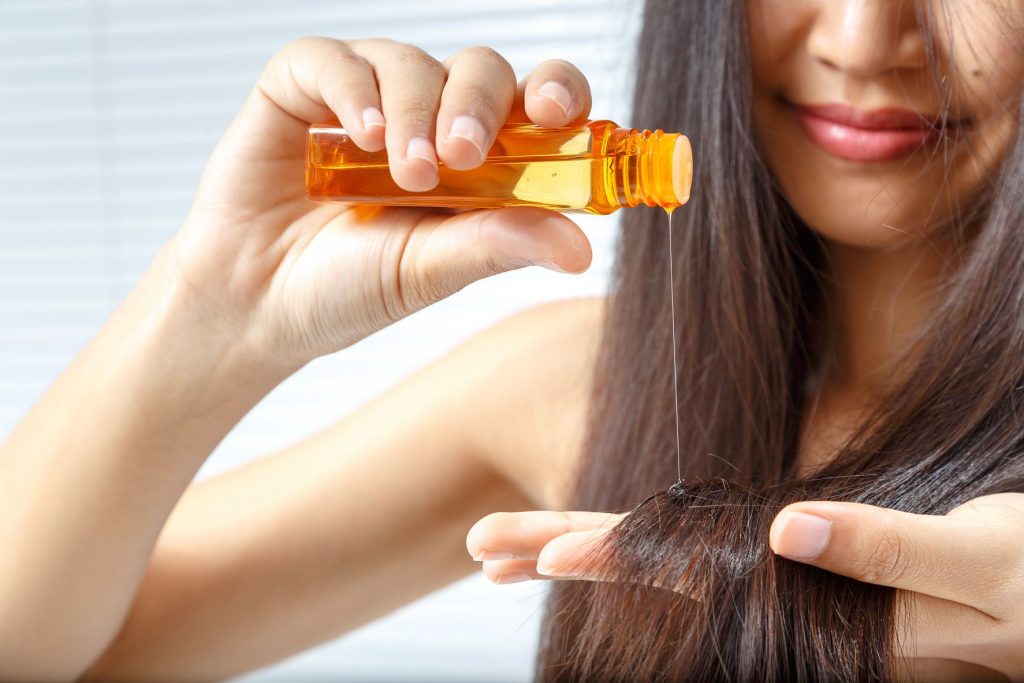 There are a few ways to add rosemary oil to your hair care routine. Here are some ways to include it:
Mix it with your shampoo – Add a few drops of rosemary oil to your shampoo. You can either add it to the bottle and shake to mix or add it before applying it to your scalp.
Use as a pre-wash hair mask – Before washing your hair, use a pre-wash rosemary oil scalp mask for deep penetration.
Use hair products made with rosemary oil – If you have a sensitive scalp, try using products that contain rosemary oil. There is usually a lighter dose in commercial hair care products.
Can I Put Rosemary Oil Directly On My Scalp?
It's best to mix rosemary oil with a carrier oil before applying it to your scalp. Rosemary oil is potent on its own and may irritate your scalp. Carrier oils, like coconut or jojoba oil, are thick and moisturizing for the skin. Diluting rosemary oil with a carrier oil can help reduce the potency.
Rosemary Oil for Hair Growth Recipe
If you want to create a pre-wash scalp mask, try this recipe:
Add six to nine tablespoons of a carrier oil of your choice to a bowl. If you use coconut oil, make sure it's in liquid form before mixing.
Add a dropper full (or about 15 drops) of rosemary oil to your bowl.
Whisk until mixed.
(Optional) Funnel the mixture into a clean empty dropper bottle. This step helps make the application easier.
How to Use the Rosemary Oil Mask
Apply a few drops of the rosemary oil mixture to your scalp in small sections.
Massage in the mask to help boost its penetration.
Allow the rosemary oil mask to sit for 15-20 minutes (or overnight if you don't experience irritation).
Wash the mixture out with shampoo and rinse thoroughly.
Condition your hair as usual.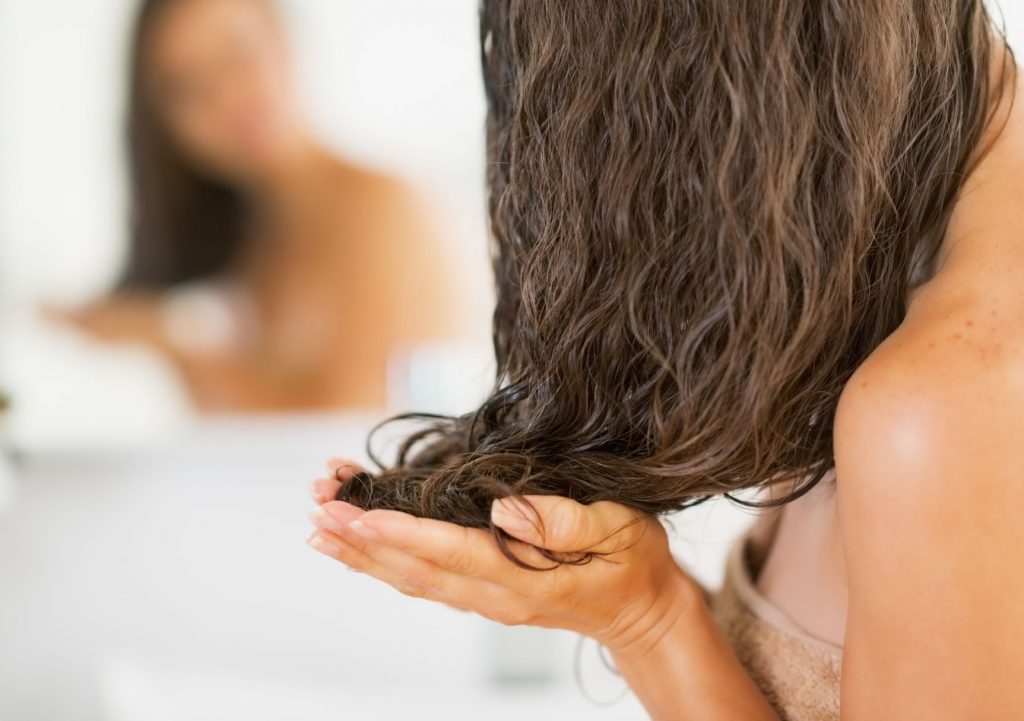 3 Additional Hair Growth Tips
Use Hair Fibers – Waiting for hair growth can be slow and impact self-esteem. While you're in a hair growth phase, use Hair Building Fibers to make your hair look naturally thick and full. They are statically charged which allows them to cling to your hair, creating a natural look that lasts until you wash your hair.
Use silk or satin accessories – Silk or satin hair accessories can help protect your hair from friction-related damage.
Diet – Your hair is made of protein, so eating a protein-rich diet helps keep your strands strong and healthy.
What do you think of using rosemary oil for hair growth? Tell us in the comments below!
1Murata K, Noguchi K, Kondo M, Onishi M, Watanabe N, Okamura K, Matsuda H. Promotion of hair growth by Rosmarinus officinalis leaf extract. Phytother Res. 2013 Feb;27(2):212-7. doi: 10.1002/ptr.4712. Epub 2012 Apr 20. PMID: 22517595.
2Hay IC, Jamieson M, Ormerod AD. Randomized trial of aromatherapy. Successful treatment for alopecia areata. Arch Dermatol. 1998 Nov;134(11):1349-52. doi: 10.1001/archderm.134.11.1349. PMID: 9828867.
3Ezekwe N, King M, Hollinger JC. The Use of Natural Ingredients in the Treatment of Alopecias with an Emphasis on Central Centrifugal Cicatricial Alopecia: A Systematic Review. J Clin Aesthet Dermatol. 2020 Aug;13(8):23-27. Epub 2020 Aug 1. PMID: 33178378; PMCID: PMC7595365.
4Park M, Han J, Lee CS, Soo BH, Lim KM, Ha H. Carnosic acid, a phenolic diterpene from rosemary, prevents UV-induced expression of matrix metalloproteinases in human skin fibroblasts and keratinocytes. Exp Dermatol. 2013 May;22(5):336-41. doi: 10.1111/exd.12138. PMID: 23614740.