How to Do Butterfly Locs Without Damaging Your Natural Hair
If you love looking up hair inspiration on social media, chances are you've come across butterfly locs, or butterfly braids as they're sometimes called. This trendy, low-maintenance look combines just the right amount of chicness with a lived-in, Bohemian feel, making it a great style for almost any occasion. Want to learn how to do butterfly locs? Keep reading for more info on this protective style!
What Are Butterfly Locs?
A new creative take on box braids, this protective hairstyle is similar to another faux locs look, distressed locs. Butterfly faux locs get their distinctive look through their method of creation, which involves curly loops that give the style its unique, bohemian aesthetic.
A more messy, 'undone' look than other faux loc styles, butterfly braids make it easy to get a natural-looking, lightweight style without putting too much stress and tension on your natural hair and scalp.
When it comes to upkeep, it's important to keep your style maintained and your scalp healthy. Fortunately, this style is pretty low-maintenance, which means that you can just do a simple refresh and scalp oiling every two weeks or so to keep your butterfly locs looking fresh and flawless.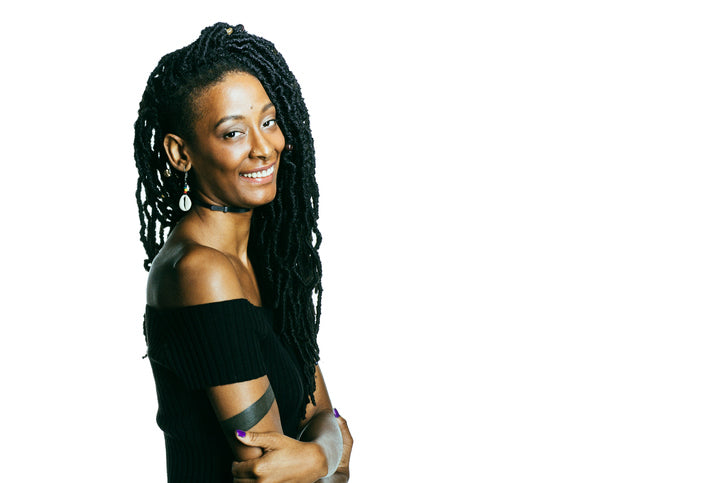 How to Do Butterfly Locs
Ready to try distressed butterfly locs for yourself? The good news is, it's a relatively simple style to achieve. Before you get started, you'll want to make sure you have six to eight packs of your favorite water wave hair in 22-28 inches. The curliness of this type of hair is what will ultimately give your butterfly locs their gorgeous, bouncy look.
The Braid and Wrap Method for Butterfly Locs
If you want to try the braid and wrap method to achieve butterfly locs, follow these instructions:
First, choose a parting pattern and begin braiding or twisting your natural hair.
Prep your water wave hair. Separate each piece to make it appear fluffier and a bit more undone.
Place your crochet needle through the base of your braid, next to your scalp. Apply the water wave hair in the needle's hook, close, and then pull it through less than halfway. Leave about ¾ of the hair on one side for wrapping.
Grab the shorter piece of the hair and hold it together with your braid. Wrap the braid with the shorter piece against it with the longer piece of water wave hair. Wrap five to six times to secure against the scalp and help keep the style looking neat for longer. After the third wrap or so, insert your thumb to pick up some of the hair before wrapping again to create that signature loop look.
Once you're done wrapping the hair, you'll need to seal the ends. Simply make a small loop with your finger at the end, then wrap the remaining hair back up the braid until you run out of water wave hair.
All done! If you want to perfect your look even further, try Toppik Hair Building Fibers to help make thin or thinning edges look fuller.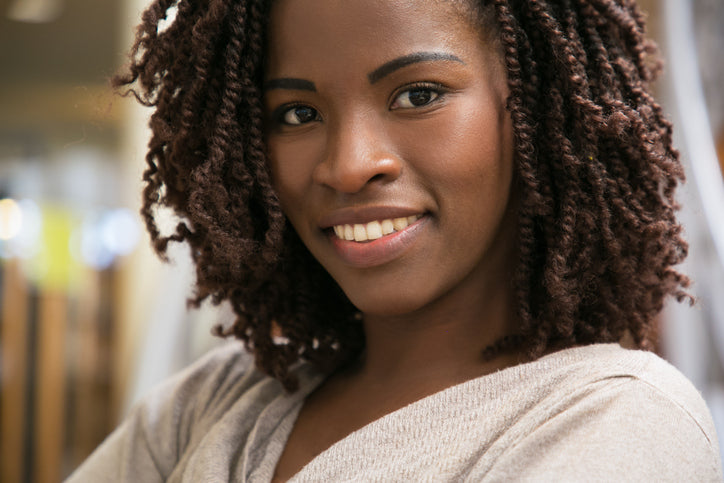 Can You Do Bob Butterfly Locs on Longer Hair?
Absolutely! You can try bob butterfly locs without cutting your hair. All you'll need to do to get cute, shoulder-length locs is fold your braids before wrapping. With this technique, you can try out a variety of lengths to see which one you like best.
Would you try butterfly locs? We'd love to hear your thoughts on this new style in the comments below!