Hairstyles for Thin Hair: The Ultimate Guide
This article was originally published on February 10, 2017.
If you have thin hair and think you're doomed to a lifetime of bad hair days, think again. With the right haircut and style, thin hair can look both chic and healthy. Keep reading for our favorite hairstyles for thin hair!
5 Hairstyles for Thin Hair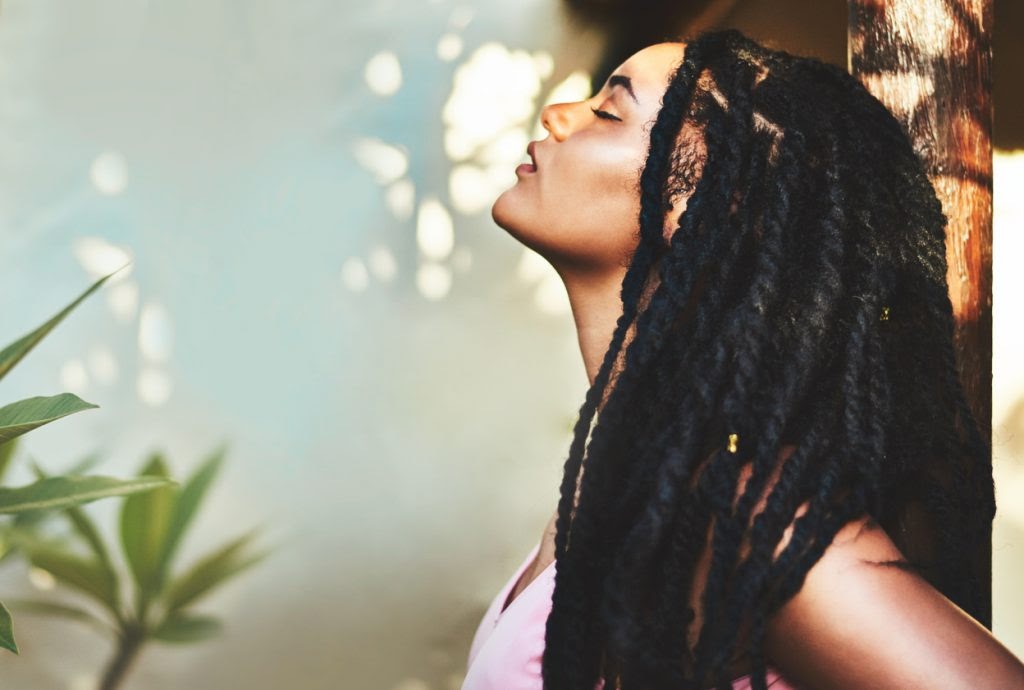 1. Box Braids
Too-tight braids are a common cause of traction alopecia, a form of hair loss. But the good news is that gentler braided styles like box braids can give your hair a break while making it look thicker. Your stylist can also add braid extensions in a way that can disguise areas of hair loss.
To complete the look, try Toppik Hair Building Fibers. Toppik Fibers are made from natural keratin, the same protein as hair. These Fibers have an electromagnetic charge that naturally clings to existing hair, making it look thicker and fuller. Fibers can help to disguise areas of thinness in between braids. 
Read more: "Braids for Thin Hair"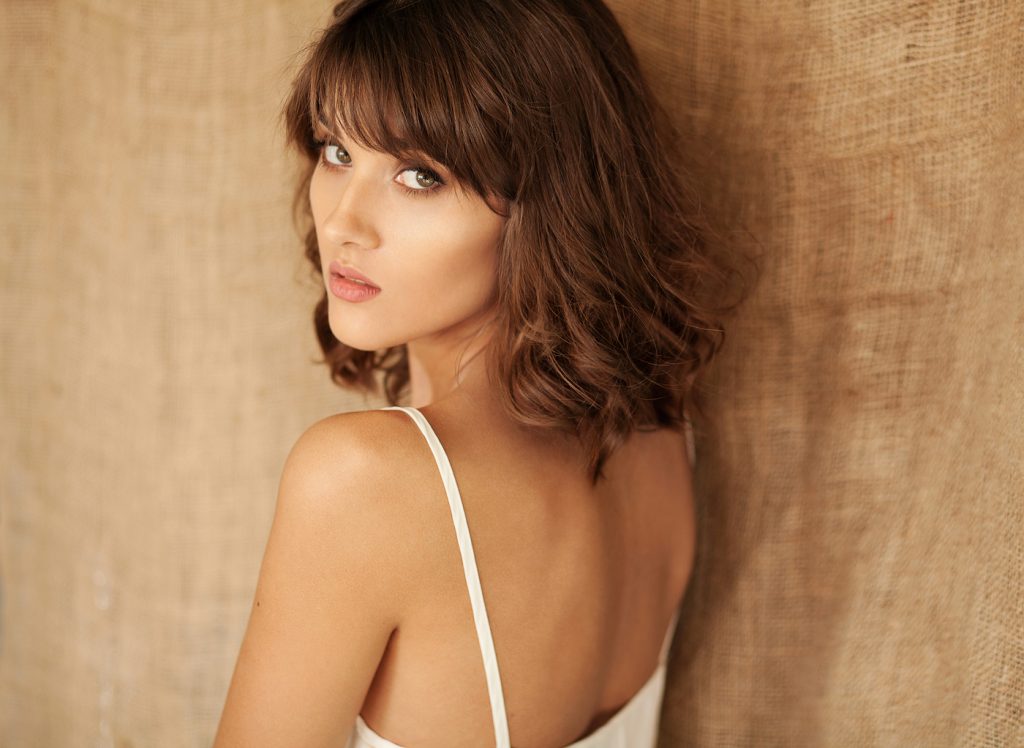 2. Bangs
Believe it or not, bangs are a great choice for thin hair. By bringing more hair to frame the face, bangs make your hair look fuller. A word of wisdom: bangs tend to get oily easily, which causes the hair to clump together and look thinner. To keep your bangs oil-free and fluffy, use a dry shampoo or texturizing spray to absorb extra greasiness.
Read more: "How to Cut Bangs for Thin Hair"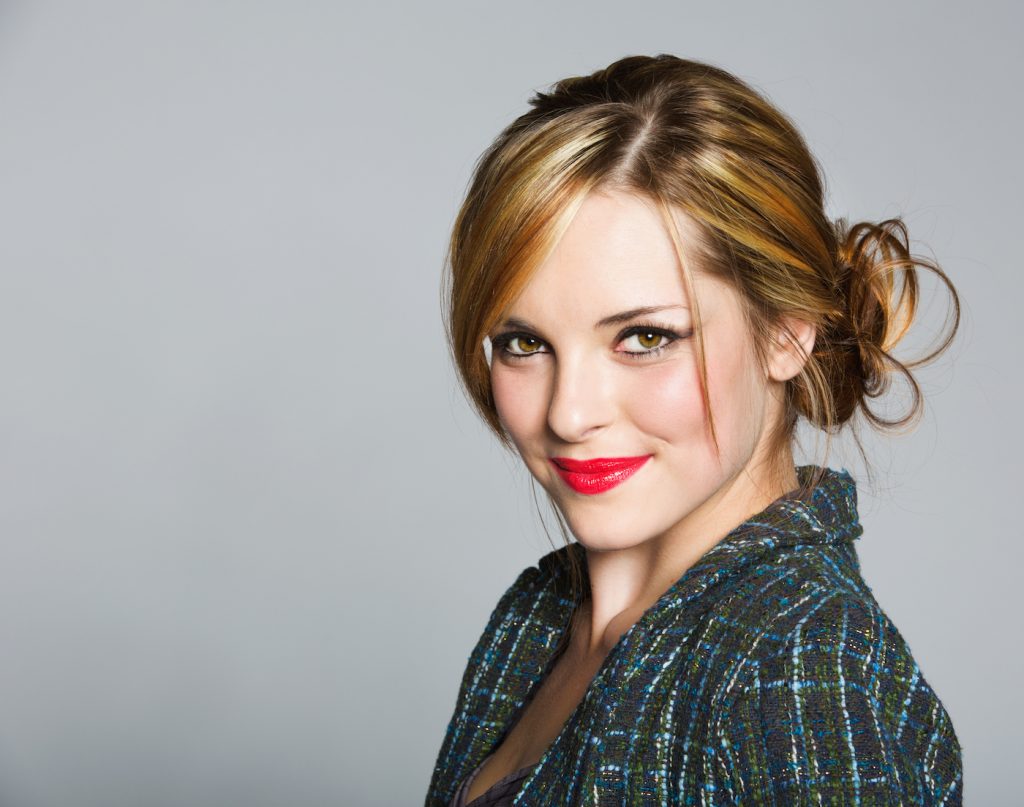 3. Low, Messy Bun
This romantic hairstyle is flattering for thin hair and is easy to style. Start by adding a wave to hair with a curling iron (just make sure to use a high-quality heat protectant beforehand to prevent damage!). Pull hair into a low bun and secure with hairpins, leaving out a few face-framing pieces. For formal occasions, add sparkly hair accessories.
Read more: "Wedding Hairstyles for Thin Hair"
4. Wavy Bob
A wavy bob is an ideal hairstyle for thin hair. The shorter length and added waves make thin hair look thicker and fuller. Ask your hairstyle for a lightly-layered bob that falls somewhere between the chin and collarbone.
To style this look, apply a small amount of a thickening product to damp hair and blow-dry. Then use a 1-inch curling iron to curl the hair. Tip: after releasing each curl, hold the curl in your hand for a few seconds to help them last longer.
Read more: "Wedding Hairstyles for Short Thin Hair"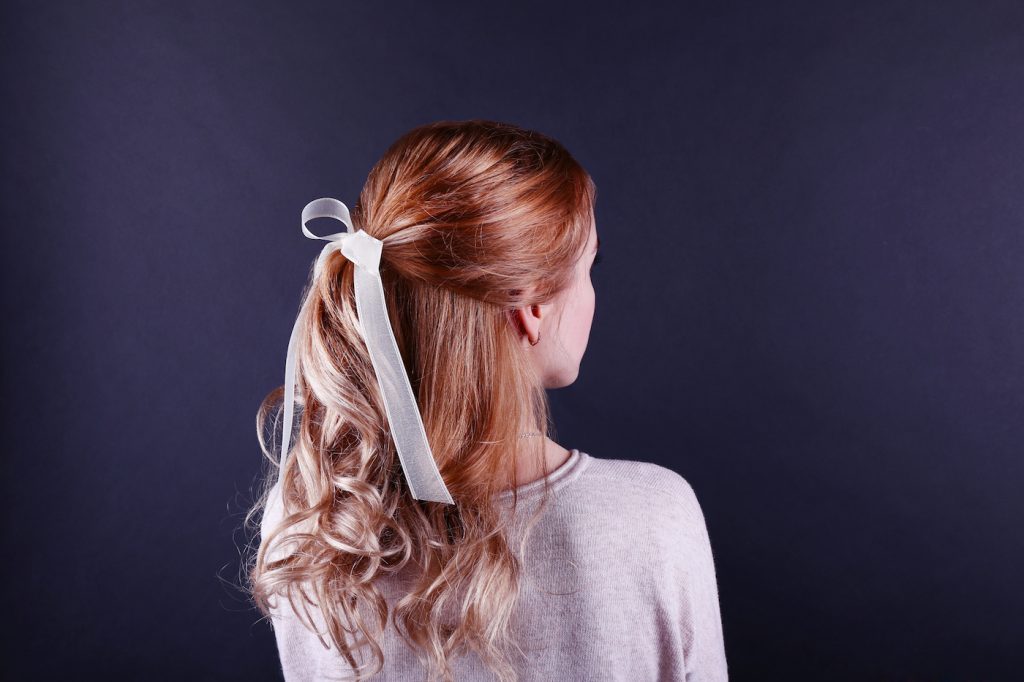 5. Half Ponytail
If you struggle with a small ponytail, try only pulling up just half of your hair and securing it with a hair elastic. This playful style creates more volume on top for thicker-looking hair. After securing hair with an elastic, grasp two pieces of the ponytail and gently tug to add more volume. Then gently pull down the sides to cover up any areas of scalp show-through. Dress up this look by adding rhinestone bobby pins.
Read more: "Easy Updos for Thin Hair"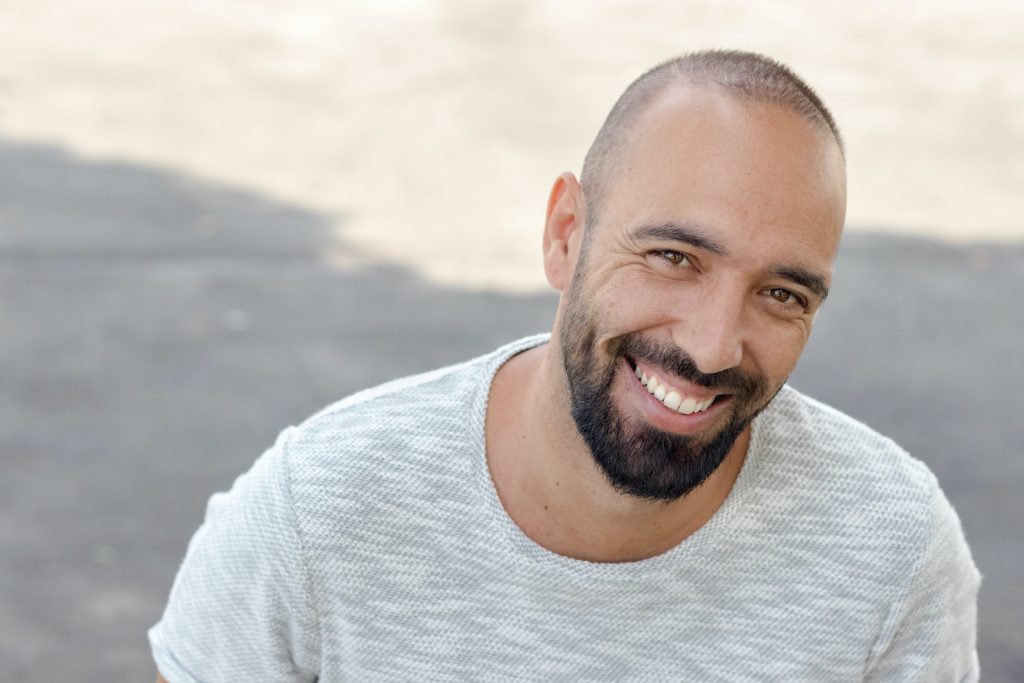 Haircuts for Men with Thin Hair
We don't want to leave out the guys! Our favorite look for men is the buzz cut. This simple hairstyle is a classic for a reason. It looks sharp and it's super low maintenance. In fact, you can do this haircut at home! If you're able to grow a beard, a short beard pairs well with this haircut. Hint: you can use Toppik Hair Building Fibers to fill in a patchy beard.
Read more: "Haircuts for Men with Thin Hair"
Which is your favorite hairstyle for thin hair? Let us know in the comment section below.