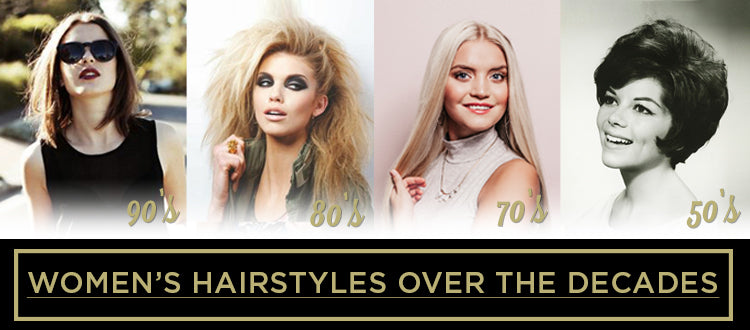 Get Inspired by Past and Present Hairstyles for Women
What goes around comes around, and this is especially true when it comes to the ever-changing trends associated with women's hairstyles.
Whether you're glad you left your 80's hairstyle in the past, or you wish the big bouffant look would become trendy again, you may be surprised to learn that these hairstyles for women show up everyday in present culture. Hairstylists and trendsetters alike love to use past hairstyles and haircuts for women as inspiration for modern day looks and fresh takes on past trends.
You've probably noticed that what was once considered "old-school" or "out-of-fashion" often gets recycled, or converted into the new haircut or hairstyle of the moment. We believe that hair trends can, and are meant to be, reimagined!
They provide inspiration for many, whether you're a hairstylist looking to make a name for yourself or someone who just likes to try out new things. Either way, it's usually worthwhile to take a look at the past as a way to see how certain looks can be recreated, or if a style has truly worn out its welcome.
That's why we've gathered both the glamorous and the cringeworthy – and everything in between, as a way for you to get inspired by hairstyles for women throughout the decades.
Women's Hairstyles in the 1950's
The Booming '50s were a time of change and somewhat chaos, but these women made the '50s look calm, classy, and peachy keen.

Coiffed Curls
Do the words big and voluminous ring a bell? The bouffant hairstyle was all about, "the bigger, the better," which is a quality that many of us still try to achieve with our hairstyles today. While we might not make it as noticeable as this particular hairstyle, it's been reinvented on many celebrities' walks down the red carpets throughout the years. Up or down, this hairstyle is sure to get you noticed.
The bob haircut, along with perfectly curled locks, have both made comebacks recently. The ease of a short haircut, while still looking stylized, has become increasingly popular because of its on-trend and natural-looking appeal. Short, cropped curls also play up a short haircut and can be credited back to some of the bigger stars to emerge from the 1950's.
Women's Hairstyles in the 1970's
These hairstyles and haircuts for women were groovy in their own day, and they've continued to influence the way we redefine hair today.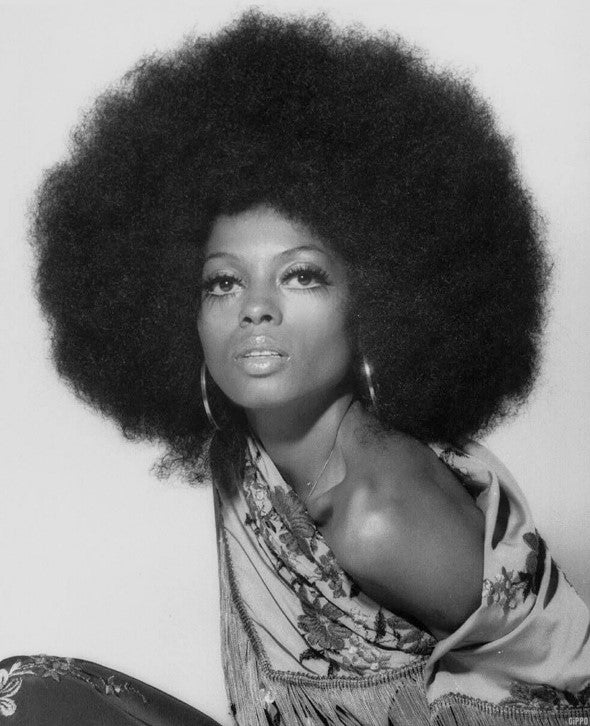 Natural Hair
Farrah Fawcett's feathered and layered haircut was a dream come true for women in the 70's, but what most don't realize is that this haircut is a great way to build volume if you happen to be a woman with thinning hair. Although hairstyles these days don't go all out when it comes to the feathered look, you can still see ties back to this hair trend on many celebrities currently.
Gorgeous, natural hair became the signature look in the 70's, and is still a reminder for women today to wear their hair the way they were born with it. Big volume and a curly texture make a beautiful, on-trend look that we hope women will continue to experiment with.
Women's Hairstyles in the 1980's
As hairstyles reached new heights, (figuratively and literally) women allowed themselves the chance to show off their funky side.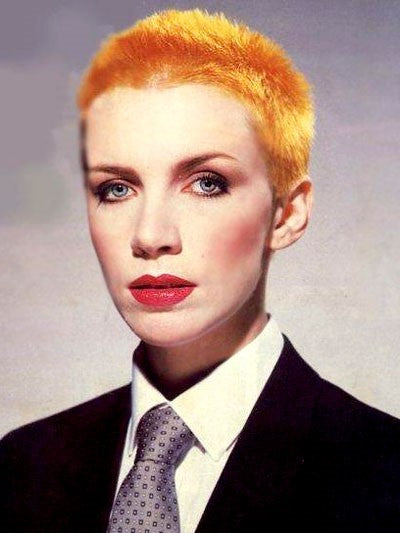 Hair Color
Many people admit that their 80's hairstyles were something close to cringeworthy, but the hairstyles themselves, while completely out there, have inspired many toned-down versions of those same looks today. You may not see the 80's crimp anytime soon, (you can breathe a sigh of relief now) but the side ponytail, and even experimentation with hair color, are widely accepted in our culture today.
Women's Hairstyles in the 1990's
As if! '90's hairstyles and haircuts for women were brought on by popular celebrities at the time, and were a departure from the odd and often unique hairstyles that characterized the 80's.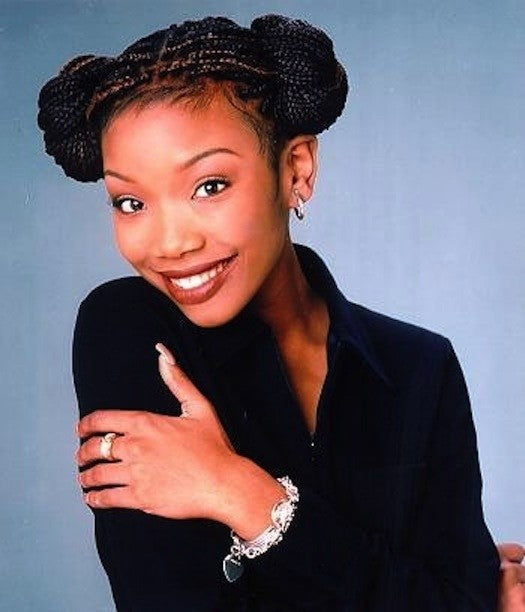 Mini Buns
While we don't see as many mini buns in hairstyles today, we have seen the hair flip, along with hair adornment, make a comeback. The hair flip is a universal hairstyle that can be worn with long hair, short hair, layers, or even for women with thinning hair. Hair jewelry on the other hand is less about making a statement these days and more about a feminine accessory that can bring a whole look together. Worn in updos, buns, or to the side, we hope hair accessories are here to stay.
Women's Hairstyles & Haircuts Today
As we move into 2016, there are some noticeable hairstyles, colors, and haircuts that will continue to make it big this year.
First up is the bronde, or tortoiseshell hair color. Seen on celebrities like Jessica Alba, Blake Lively, Chrissy Teigen, and Gisele Bündchen, this color is the perfect combination of golden blondes, caramels, chestnuts and chocolates.
Not to be overlooked is the dip dye hair trend, which seems to work best on blondes, as it compliments their natural skin tone. It's fun, carefree, and doesn't require as much effort if you want to go back to your normal hair color down the road.
Lastly, salon experts and hairstylists are predicting that the "Wob," or the wavy bob, will be the next big haircut in 2016. We've already seen the bob and the lob become popular in recent years, so we would expect nothing less of this new "Wob." You can already find it on celebrities like Kristen Stewart, Jennifer Lawrence, and Beyonce.
What hairstyle or haircut do you wish you could bring back from the past decades? Tell us in the comments section below!
Stay In the Know
We hope you liked taking a trip down memory lane, and make sure to check back with us next week as we release a new volumizing set on our website!
If you want to be the first to know about new posts to the Hair Toppiks Blog, sign up for the Toppik VIP list to receive an email a couple times per month or check us out on Facebook!