Choosing and Maintaining a Widow's Peak Hairstyle
For many men, the first sign of male pattern baldness is a receding hairline at the temples. This leaves a V-shaped hairline, also known as a widow's peak. It can be an awkward stage in hair loss for men, since your current hairstyle might not look great with your new hairline.
However, you still have plenty of hair to work with. Make the most of your hairline by asking your barber for one of these widow's peak hairstyles, and use Toppik Hair Building Fibers to fill in sparse areas along your hairline.
About Widow's Peak Hair Loss & Genetics
First things first: why is it called a widow's peak? The hairline is named after a peaked hood worn by widowed women in the 16th century as a sign of mourning.
For some men, a widow's peak is the result of genetics. If one of your parents has a widow's peak, you're more likely to have one as well.
The Best Widow's Peak Hairstyles
Whether you were born with a natural widow's peak, or your V-shaped hairline is the result of male pattern baldness, embrace your widow's peak by visiting your barber and asking for one of these haircuts:
The Push Forward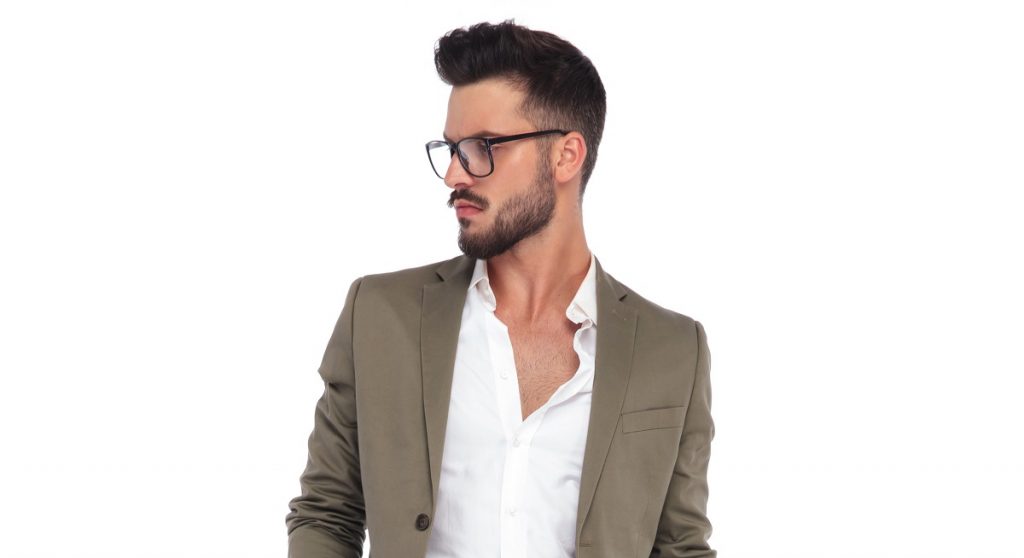 One option for styling a widow's peak is to cover it up by brushing hair forward. Ask your barber to cut longer hair on the top and around the hairline (about one inch) with tapered sides.
The key to this hairstyle is a messy texture, so use a texturizing paste or hair wax to get that effortless-looking tousle. Use Toppik Hair Building Fibers with the Toppik Spray Applicator attachment to fill in any sparse areas around the hairline.
The Side Part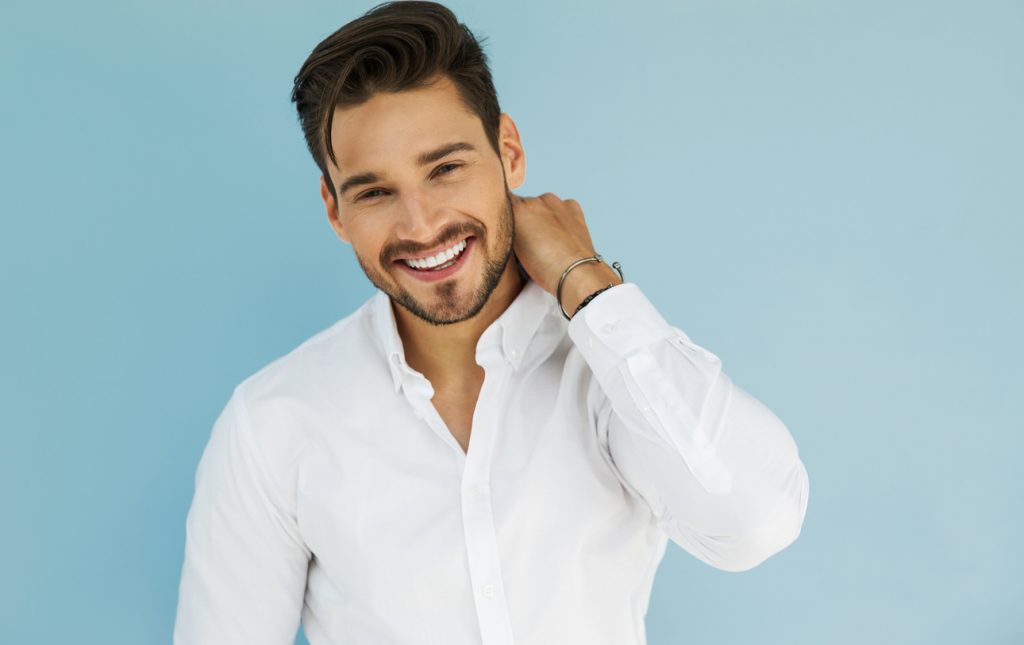 This classic style works with your widow's peak hairline instead of against it. Ask your barber for a style that's long on top with short sides, which will help to make the hair on the top of your head appear more full.
To style the Side Part, first wash hair with a thickening shampoo and conditioner like Toppik Hair Building Shampoo and Conditioner. Next, apply a small amount of Toppik Hair Fattener Advanced Thickening Serum to hair, then blow-dry for extra volume. Work a small amount of pomade through hair. Then use a comb to create a part at the highest point of the widow's peak. Brush hair across the other temple to make hair look thicker.
If your hair is looking a little sparse at the crown, conceal thinning roots and scalp show-through instantly with a shot of Toppik Root Touch Up Spray.
The Faux Hawk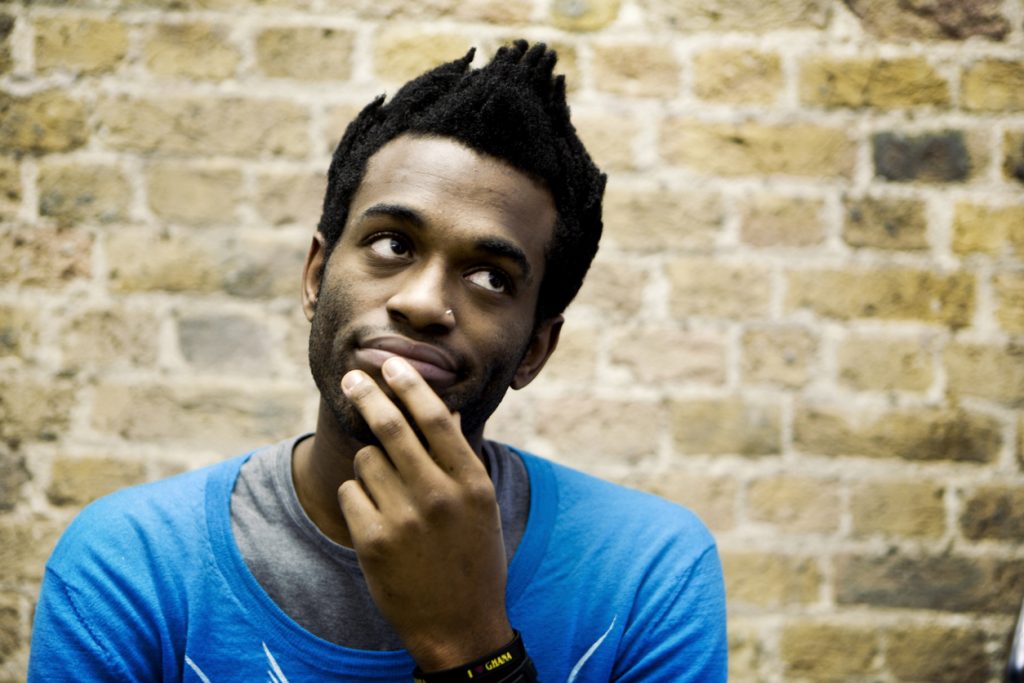 This tried-and-true widow's peak hairstyle works by drawing attention to the center of the hairline and away from receding temples.
Ask your barber for a cut that's short on the sides and long up top. To style at home, simply warm up a small amount of hair wax between your hands. Then use your fingers to push up your hair to form a point. Be careful not to use too much wax, as this can make your hair feel too hard.
If your hair is still looking too thin around the temples, add the look of extra thickness with Toppik Hair Building Fibers and use the Toppik Hairline Optimizer to create a natural-looking application line.
The Slick Back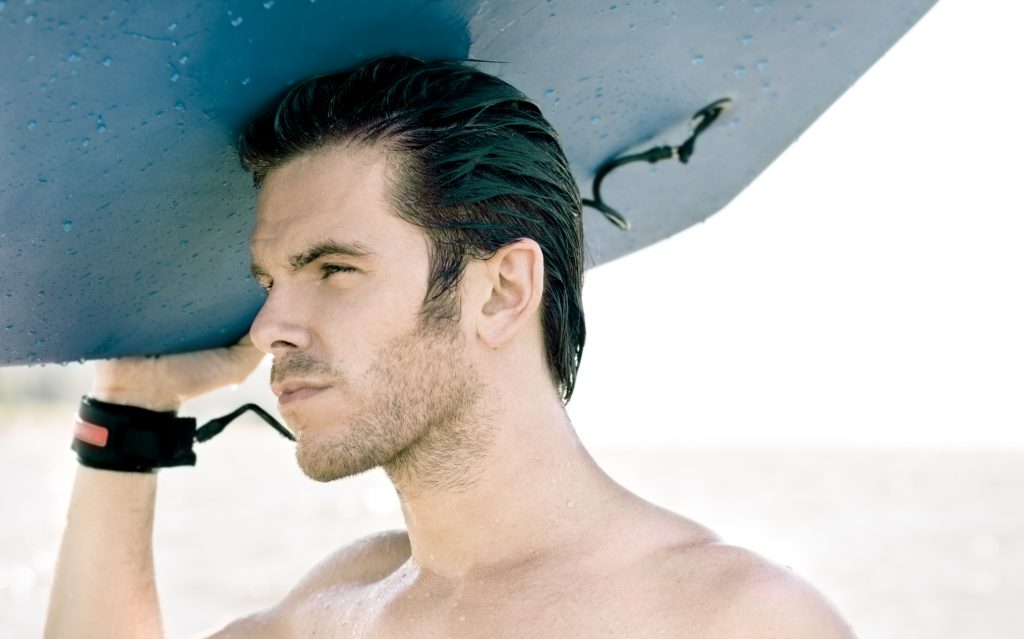 Prefer the look of longer hair? This widow's peak hairstyle, otherwise known as "The Bro Flow", is for you.
If you don't already have long hair, you'll first want to let your hair grow to at least ear length. Ask your barber to add layers to your hair to embrace your natural hair texture.
To style at home, first apply Toppik Hair Fattener to damp hair, then allow hair to air dry. Once hair is dry, warm up a small amount of pomade in your palms, then push hair back. It's that easy! This hairstyle is meant to look messy, so don't overthink it.
Do you have a widow's peak? How do you style your hair? Let us know in the comments!