What is Bronde Hair Color?
Bronde hair, which combines blonde and brunette shades, has recently become a popular hair color trend. We love it because it looks beautiful on nearly everyone. Whether you're a blonde or brunette, embracing this flattering trend is a great way to update your look.
Keep reading to learn more about the bronde hair color trend. 
Why We Love the Bronde Hair Color Trend
Bronde hair color is a sun-kissed look with a dark brunette color as the base and blonde shades painted near the ends.
These are just a few of the reasons we've fallen in love with the bronde hair color trend:
Since bronde hair is multi-dimensional, it can give your hair a thicker appearance.
Bronde hair color is low-maintenance. Since the hair color is blended, there's no harsh line of demarcation which means you can go longer in between color appointments.
Bronde is less damaging for your hair than a single color dye because it only colors certain pieces rather than all of your hair at once.
Bronde vs. Balayage: What's the Difference?
Bronde hair color is frequently confused with balayage. Bronde refers to the specific color you want to achieve and balayage is the technique used to achieve it. Balayage, meaning "to sweep" in French, is a hair painting technique that creates a subtle, blended ombré effect. 
Types of Bronde Hair to Try
Ready to try bronde? Below are some popular bronde hair colors to choose from. 
Dark Bronde
If you naturally have dark brown hair, try a dark bronde. A dark bronde balayage fuses together darker shades of blonde and brunette.
If you want your dark bronde balayage to have more dramatic contrast, ask your hair colorist to add in brighter blonde shades. Your hair will still have dark tones but it will have a bit more illumination at the tips. Do you want your dark bronde balayage to be subtler? Ask for caramel-toned blonde shades. It will look like the sun naturally lightened your hair. A great subtle combination is espresso brunette shades mixed with caramel or honey blonde shades.
Want to maintain your dark bronde longer between color treatments? Using our Colored Hair Thickener is a quick way to touch up your roots and give your hair a thicker appearance. We offer four shades of brunette to blend seamlessly with your bronde hair color.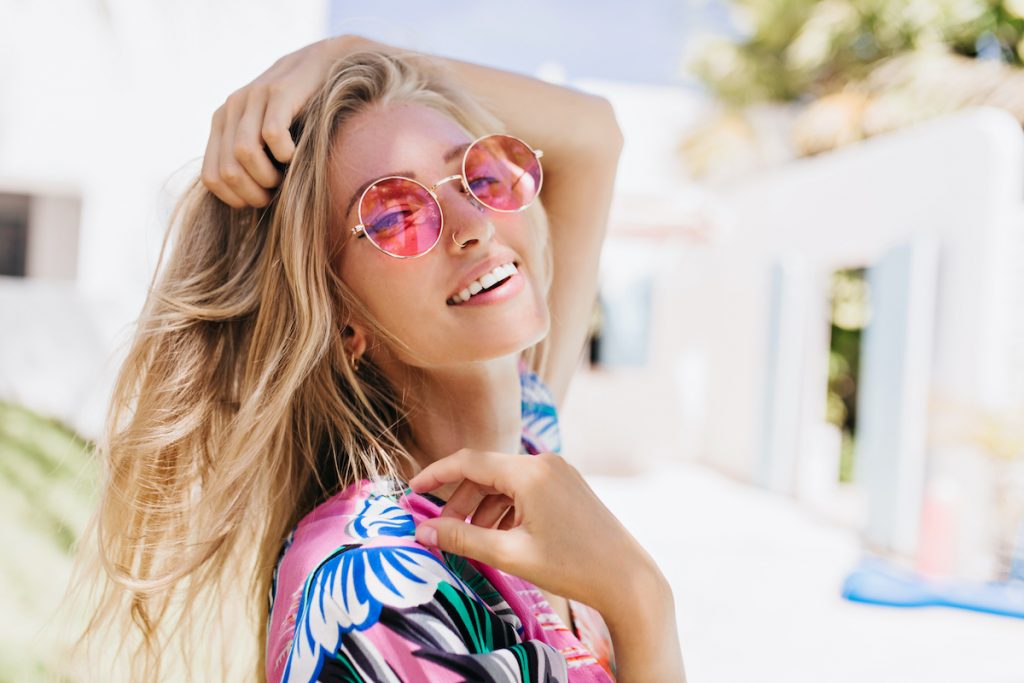 Ash Bronde
If you want your bronde hair to have cooler tones, ash bronde is a beautiful option. Ash bronde is a cool-toned bronde balayage with cooler blonde shades mixed with various shades of brunette. It has fewer yellow and orange tones and can have a subtle silver color.
Warm bronde hair is excellent for warm skin tones who want a sun-kissed tanned look. If you have fair skin with pink undertones, ash bronde hair will look natural.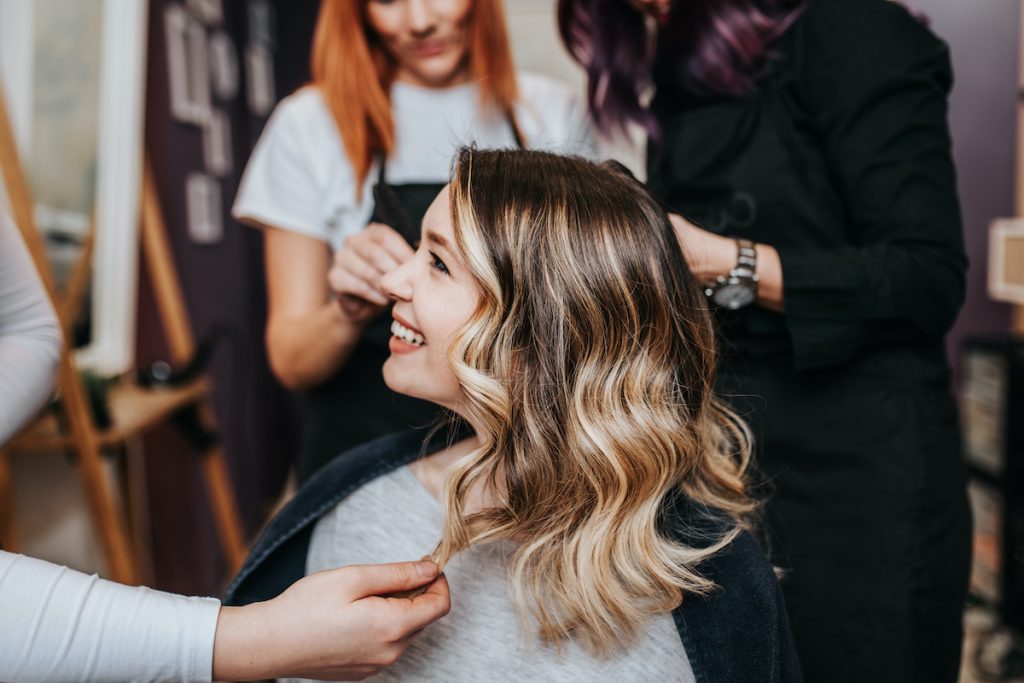 Bronde Highlights
Bronde highlights are higher-concentrated shades of blonde mixed in with the brunette. The process involves sectioning the hair from the root and saturating the strands in dye. It's then wrapped in foil to keep the strands separated. As a result, bronde highlights provide much more contrast than a bronde balayage.
A bronde balayage features blonde shades painted at the tips that fade out towards the root. Bronde highlights start at the root with more precise placements of blonde. Since the bronde highlights start close to the roots, your hair appears much lighter. This is a good option if you want your bronde to be more blonde than brunette.
– –
Do you want more options for coloring your hair to make it look thicker? Read our post on What Color Will Make Hair Look Thicker. 
Will you try the bronde hair color trend? Tell us in the comments below!