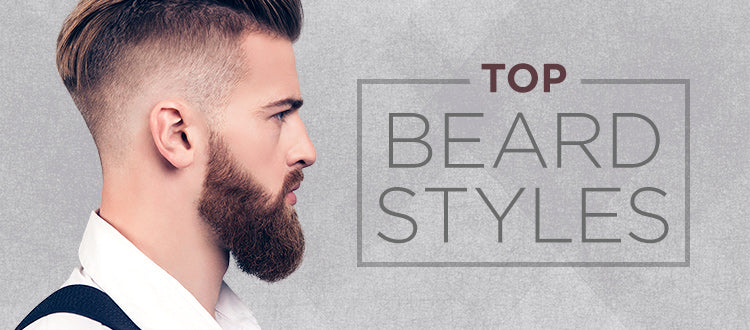 The Best Beard Looks & How to Style Them
There's more to growing a beard than just avoiding the razor. When choosing a beard style, it's important to consider your facial hair growth patterns, your face shape, and your overall lifestyle. Since there are so many different beard styles for men, we've created this guide to help you choose your ideal facial hair style and learn how to style your beard.
Best Beard Styles for Men
Is your beard hair curly or patchy? Or do you want to grow out your beard? Luckily, there is a beard style made just for you. Keep reading to discover the best beard styles for each beard length.
3 Short Beard Styles
     1. Beardstache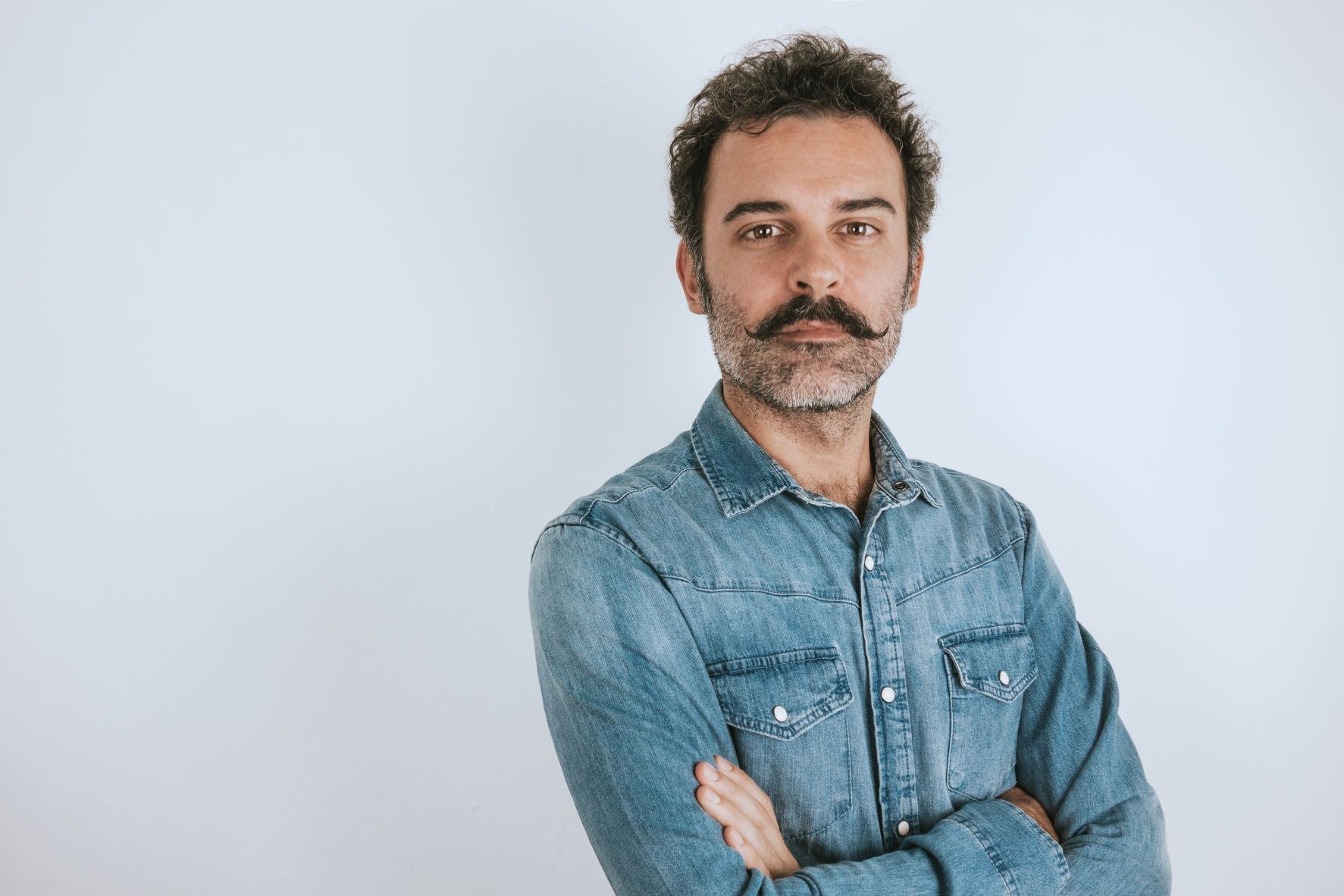 This style has a longer mustache that curls down and around the sides of the lips, paired with a shorter beard. A beardstache is a good style for men with a square or angular jawline. 
First, determine how long you want your mustache to be and where you want it to end. Then, take an electric trimmer with a comb guard and begin shaving only your beard. Your mustache should become the focal point, so only give it a trim if necessary.
     2. Circle Beard
This style connects the mustache to the beard, creating a circular shape. A circle goatee is flattering for curly or coily beard hair. It's also a good option when growing out a beard. 
The beard and mustache hairs should all be the same length for this style. Use an electric trimmer to even out the length all around. Then, clean up the sides and around the beard by shaving off any hairs that aren't part of your circle beard.
     3. Short Boxed Beard
Short boxed beards are suitable if you want a classic, fuller-looking beard. The neck and cheeks are bare and the jaw appears more angular, making it a flattering style for round faces.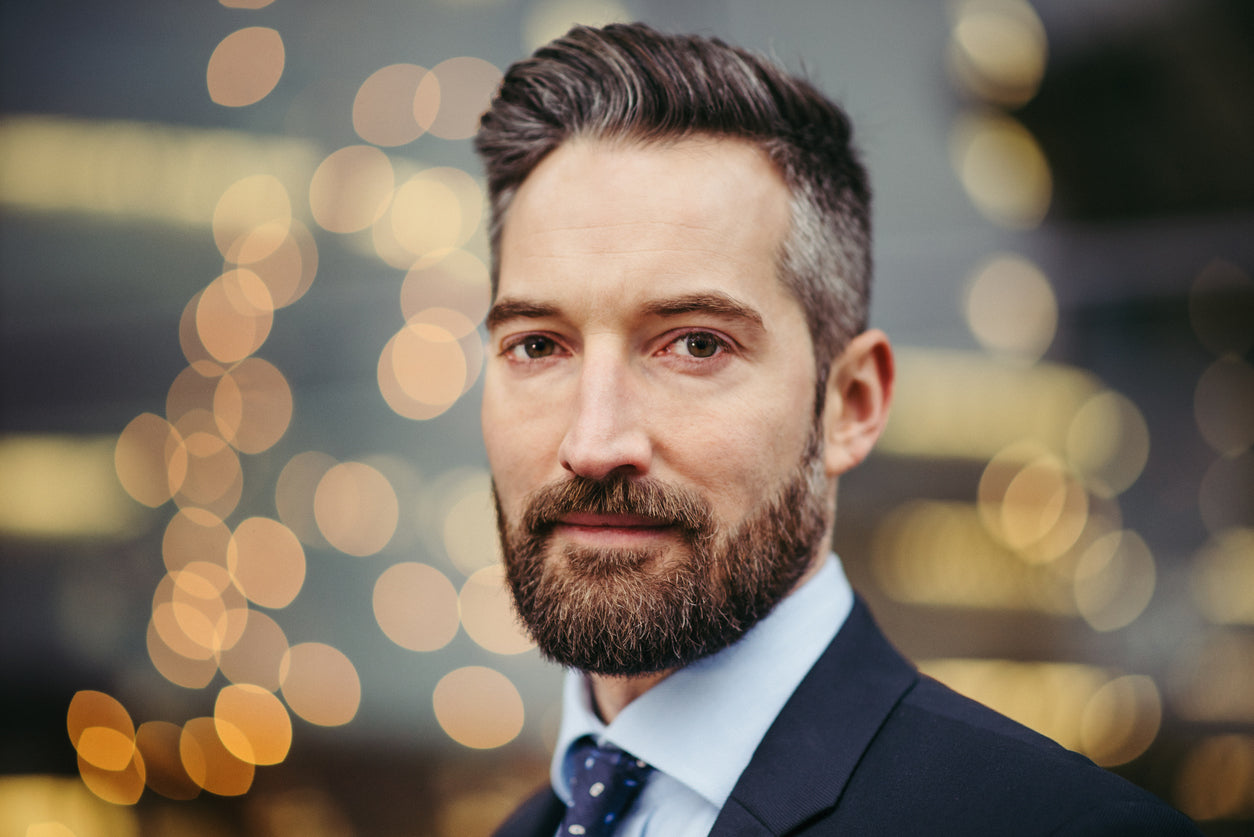 Trim your beard hairs to the same length, then shave around your cheek and neck for definition. When shaving your cheek, shave along your cheekbone for a clean line.
3 Medium Beard Styles
     1. Faded Beard 
The faded beard has length around the chin and is shorter along the sides. The shape of this beard can make a round face appear more elongated.
Trim the sides of your beard in an upward flicking motion using the longest comb guard length on your electric trimmer. The sideburns should be the shortest length, and get longer down towards the chin.
      2. Shaggy Beard
If you have patchy beard hair, a shaggy beard is a low-maintenance option to make it appear fuller. 
Use a boar bristle brush to remove tangles and add volume. Then, trim any outlier hairs that aren't contributing to the shape. If you want your beard to look thicker, apply Toppik Hair Building Fibers using the Spray Applicator and Hairline Optimizer.
      3. Verdi Beard 
This is a stylish beard with a long handlebar mustache and full beard. The Verdi is a good style if you have higher cheekbones and want to soften the edges.
The mustache should be the prominent focal point, so use mustache wax to style it. 
3 Long Beard Styles
      1. Round Polished Beard 
A polished beard is a good beard style for many men because it's suited for curly, coily, or dense beard hair.
Using an electric trimmer, begin on your sideburns and work your way down in a straight line. When you reach the end of your beard, begin curling your trimming tool around to create a rounded shape. Look in the mirror while doing this to ensure it's evenly rounded.
       2. Spade Beard 
The spade beard is an angular beard style with a pointed end and square sides. You can wear this style with or without a mustache.
Going to the barber might be best for this stylized look. If you want to try on your own, start by deciding where you want your spade edges to be. Then, slowly begin to trim your beard down and in to create a tip in the center. 
        3. Boss Beard 
This beard style is low maintenance and flattering for all face shapes and hair types.
The boss beard is a slightly faded beard on the side, bringing attention downward. Using a one inch comb guard on your electric trimmer, begin to trim and fade down the sides of your beard. It should look like a seamless fade downward.
– – – 
Read our guide for the best beard care routine for your new style.
What's your favorite beard style? Tell us in the comments!