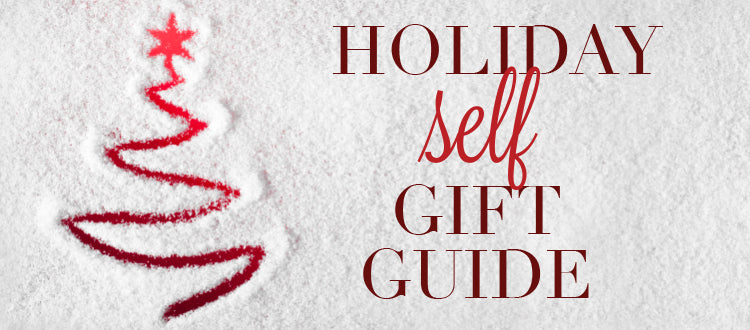 Gift Yourself with Great Hair All Year-Long, A Toppik (Self) Gift Guide
Whether you've been naughty or nice this year, we think you deserve to feel and look your best this holiday season, and all year-long!
Looking your Best for the Holidays
There are office parties, family gatherings, gift exchanges – the list of holiday activities and people to see can be quite overwhelming this time of year.
We understand that there is no greater feeling than the confidence that comes when you know you look your best. So sit back, enjoy that eggnog, and let Toppik help you pick a few products that will help boost your confidence and have you excited and eager to show off your new look!

A (Self) Gift Guide
You Have: Thin, Thinning or Fine Hair
You may have started to notice that your hair is thinning, or maybe it just isn't as thick as it used to be in certain areas.
Gift Yourself: Toppik Hair Building Fibers
Toppik Hair Building Fibers are the ultimate self-gift because they are guaranteed to create the appearance of thicker, fuller hair instantly! This product is perfect if you still want your hair to look like it did the last time your extended family saw you for the holidays.
Added benefit: Use Toppik Hair Building Fibers to fill in brows or facial hair to give the appearance of thick brows or full (not patchy) facial hair!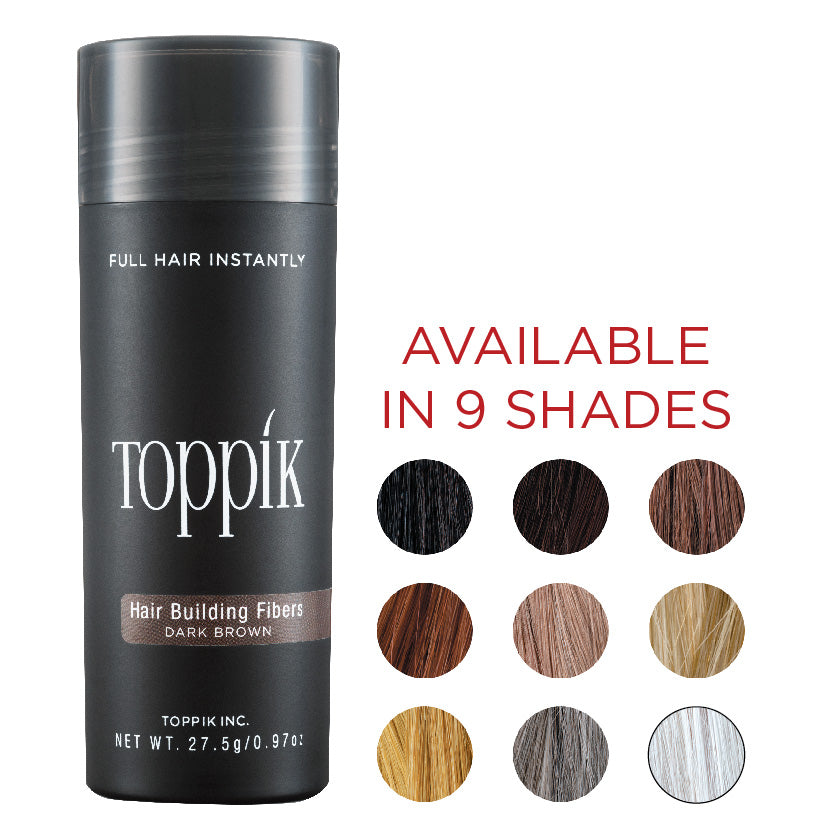 Starting at $6.95
Toppik Hair Building Fibers
You may want to also try Toppik FiberHold Spray to help keep Hair Fibers firmly in place, so you don't have to worry about touch-ups in between holiday events.
Added benefit: Toppik Hair Building Fibers absorb the oil from your hair and can act similar to a dry shampoo, so if you're looking to add shine to your hair, Toppik FiberHold Spray is a must!
$9.95
Toppik FiberHold Spray
You Have: Weak, Damaged Hair
Your hair follicles are breaking or splitting easily, and you may have noticed that your hair isn't growing anymore.
Gift Yourself: Toppik 3-in-1 Hair Renewal Shampoo
Put the "va va voom" back in your hair with Toppik 3-in-1 Hair Renewal Shampoo, designed to address dry, damaged hair follicles by cleansing, conditioning, and exfoliating the scalp. This shampoo will help boost shine and volume, so your hair is always the star of the party.
Added benefit: The holidays are busy, and Toppik 3-in-1 Hair Renewal Shampoo will help cut down on your shower time, plus it's free of sulfates and parabens.
$14.95
Toppik 3-in-1 Hair Renewal Shampoo
Gift Yourself: Toppik Hair Nutrition 2-in-1 Capsules
Treat yourself to healthy hair all year-long with Toppik Hair Nutrition 2-in-1 Capsules. These capsules contain Keratin, Biotin, Camu Camu and Red Palm Oil extracts, antioxidants and vitamins, which will help protect against weak and brittle strands, revitalizing your once damaged hair.
Added benefits: Toppik Hair Nutrition 2-in-1 Capsules aren't just great for your hair, they also help promote healthy skin and nail production.
$19.95
Toppik Hair Nutrition 2-in-1 Capsules
You Have: Hair Thinning and Hair Loss
Your hair may be thinning or falling out either in patches or throughout your head.
Gift Yourself: Toppik Men's/Women's Hair Regrowth Treatment
Toppik Hair Regrowth Treatments contain 5% (men's regrowth formula) and 2% (women's regrowth formula) minoxidil, which is clinically proven to help regrow hair. What's unique about Toppik Hair Regrowth Treatments with minoxidil is a revolutionary dual-locking mechanism for our easy-to-use spray bottle. No leaks, and thanks to these easy and convenient travel-safe features, no missed doses!
Added benefit: Once the Hair Regrowth Treatment has been applied and has dried, you can use any of our cosmetic Toppik products on top of it!
$24.95
Toppik Men's Hair Regrowth Treatment
Toppik Women's Hair Regrowth Treatment
You Have: Dull, Lackluster Hair
Your hair lacks shine and volume.
Gift Yourself: Toppik Hair Fattener
Last but not least, if you're tired of arriving to the party looking like your hair has already weathered a storm, then Toppik Hair Fattener is the product for you. A concentrated leave-in treatment, this product will restore shine, volume, and thickness to your hair. The unique blend of Keratin proteins and nutrients permeate the hair shaft, creating stronger, healthier looking hair with every use. Cheers to beautiful holiday pictures this year!
Added benefit: A little goes a long way! We're betting this product will last you all the way through until your next Holiday party.
$17.95
Toppik Hair Fattener
We want to help you, and that's why we made you a Holiday Gift Guide here for you to SHARE!
Stay In The Know
If you use any of our tips to get camera-ready for the holiday season, we want to see it! Tag us on Facebook, Twitter, or send us an email.
The year's almost over, so we're taking a walk down (hair) memory lane in our next blog post, with the top hair trends of 2014!
If you want to be the first to know about new posts to the Hair Toppiks Blog, sign up for our VIP list to receive an email a couple times per month or check us out on Facebook!